Annie's Group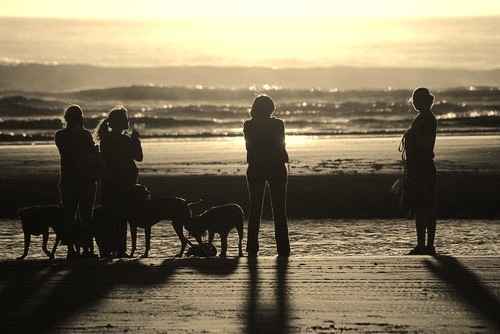 For those seeking structure, guidance, education and support as they move into the likelihood … or, are currently navigating the nitty gritty of divorce, we invite you to join us for
Annie's Group
a safe way to explore and come to understand what is possible for your life …
Legally
Financially
Emotionally
As a mother
As a (potentially) newly, independent woman
Time:   

Tuesdays

, 12 – 1:30pm EST
Date:   Weekly, starting April 10 to May 15 2018
Location:              Your safe/private space (If you miss a class you can always listen to the recording)
Designed for:      Women "planning" or women currently navigating divorce
Requirements:    A telephone or laptop, a means to take notes, and a commitment to yourself
Annie's Group *  is a six-week educational program led by SAS Cofounder Liza Caldwell, providing a confidential overview of what a woman must know about divorce so she, by making healthy & informed decisions, lessens the impact on everyone. Each week will focus on a core theme followed by time dedicated to participants' specific questions and challenges. At the same time, you will learn from the experiences and questions of other women.
Space is limited.
Annie's Group is about learning what is possible and also, how to make the big decision and all the little decisions along the way, wisely and with the greatest integrity.
For many participants, this is THE class they use to create their divorce strategy.

For others, it is the rope they stay tethered to as they navigate the everyday demands of divorce decision-making while also, building their best, new life.
You will …
Understand what stage of divorce you are in, what is coming, and what you can and must not be doing now; this gives you perspective & improves clarity. You begin to get organized & prepared (for whether you choose to divorce or not)
Become educated on what the best legal options are for you; and which ones to stay away from (BEFORE hiring an attorney)
Learn how to interview/hire an attorney; the best questions to ask: and if you have one already, how to work most efficiently andcost effectively with him/her
Discover the vital resource you need to help with your money no matter how much or little you have
Manage and optimize your divorce support network so your better preserve and protect your brain … and heart
Learn what you must know about your children's journey and how best to ensure their healing
Gain the tools to truly understand stress and what is happening to you emotionally; so you practice self-care and stop making decisions from that amped place
Create your specific & personalized goals that are right for you and for the right reasons
Secure traction toward those goals as you complete exercises & follow through with actionable-steps in homework assignments
Be advised and supported no matter what road you take
Special Benefits
You will gain connection to a female-centered community and its collective wisdom
You will gain insight & private feedback on your financial situation from a certified divorce financial analyst (CDFA)
For steps to overcome your specific challenges, you will receive a personalized, private, 30-minute session with coach and Annie's Group leader, Liza Caldwell midway through the program
You will be matched with a sister-participant if you wish, so you can mutually provide divorce support and help each other. (Participants tell us that the sense of bonding they gain from other women in our classes is one of the biggest boons to our programs)
You will feel less alone
Annie's Group centers on content, connection and action — the right action you choose, with no pressure to do anything but learn what your choices are.
Feel Safe
Because privacy is paramount you are welcome to participate using your first name only or a pseudonym. Immersed in an atmosphere of sisterhood and kindness, we will respect each other and hold a confidentiality agreement.
Guarantee
You will absolutely learn more about yourself … be holistically educated on the divorce process …. and experience a shift in your way of thinking about divorce and what is possible for you … or write to Liza at the end of class 6, and SAS will refund your money.
Please note:
Due to the subject and the vulnerability of participants, we must protect the divorce support space and keep it limited.
For more details — to find out if Annie's Group is right for you and you, right for Annie's Group — schedule your quick, confidential chat with Liza soon. Seats fill quickly.
* Annie's Group is named after Anne Clarke of the Massachusetts Bay Colony, who, on January 5, 1643, was granted the first recorded legal divorce in the American colonies by the Quarter Court of Boston.
If you feel you must do something, but taking a six week class is just too much right now, we get it. Consider a baby step. Maybe register discreetly for our one-hour Master Class, How to Know IF Divorce is Right for You … And What You Must Know to Do It ? While not the deep dive Annie's Group is, our Master Class is full of information, advice and helpful outside-of-class features.  (Read what other women have said about the class when you visit the link)
Getting educated brings relief.