Coparenting Articles
According to family researchers, the term "coparenting" refers to the support that adults provide for one another in the raising of children for whom they share responsibility (McHale 1995). Effective coparenting, according to the family theorist/therapist Salvador Minuchin, are relationships that assure that the children are receiving adequate care, control and nourishing, as defined by prevailing cultural mores.
In reality, coparenting, and what leads up to it, can look like many things. Maybe you are thinking about divorce, but staying right where you are because of your children. Or, maybe you're dealing with an angry teen who won't express his feelings. Or is your daughter openly blaming you for destroying the family? Are you trying to coparent with a narcissist? What are the warning signs for that, and everything else? How do you survive divorce and still be that Force Majeure you know your kids need?
Discover below many articles on the challenges of coparenting. Learn the four basic ground rules all divorced parents should live by in this article and continue on to discover the diverse approaches to successfully co parenting with your Ex. Good parenting through your divorce requires an understanding of yourself, your triggers, and your ability to align with your intention to 'do no harm.'
Do you want that -- and more?
Consider Meetup.com for a support group near you -- or begin instead by learning what makes a "good" parenting or divorce support group.  Knowing that will help you connect with like-minded people endeavoring to learn and grow through this confusing and overwhelming process, too.
Or, if you prefer the company of women in a guided journey parenting and coparenting through divorce, consider our virtual online class, Gaia's Group.
Or, reach out to explore what personalized support would mean for you. As mothers, and women, we often seek support only after we've tended to those we love. Going through divorce requires we shift that paradigm and open ourselves to receiving.
.
"At the end of the day, we discovered we had to choose to not do divorce alone."
~ SAS for Women
BROWSE THROUGH OUR MANY COPARENTING ARTICLES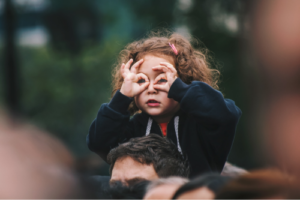 Divorce is a massive change for every member of the family. It impacts everyone. We…
Read More
Keep clicking through our pages, because if you've not found your article yet, it's here.