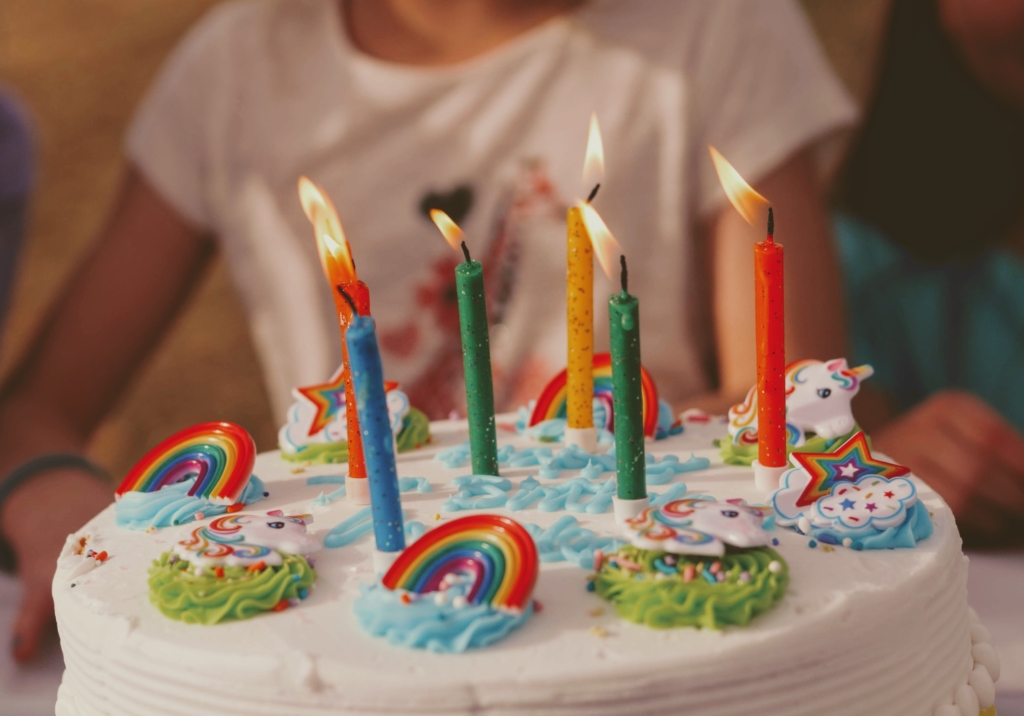 Coparenting Through Children's Birthdays After Divorce
Despite the high divorce rates, the end of a marriage is never easy—especially when you're the one getting divorced. Obviously, it's not easy for you or (most likely) your Ex. And it's definitely difficult for your children. Children of divorce tend to wonder about things like what part they played in the breakup of their family and how their lives will change. For this reason, successful coparenting through children's birthdays can be especially important.
Ideally, you will be able to coparent with your Ex and continue to provide your children with the love, support, and structure they need so they can begin to understand that your divorce isn't about them. One way this can happen is if you're able to celebrate your children's special events like birthdays, graduations, and weddings as one happy, well-adjusted, expanded family.
As ideal as this sounds, it may not be a reality for you right now. (And it might never be if your ex is a narcissist and/or unable to coparent.) Right now, you might need to work toward truly being able to successfully coparent through your children's birthdays after divorce. If this is your situation, remember that working toward something is hugely important to making it happen!
The Importance of Birthdays
Children love celebrating their birthdays. They excitedly wait for their special day to arrive. And when it does, they are the center of attention.
As adults, it is easy for us to believe that if we cannot work together right now to throw a joint birthday party for our child, that two separate ones will be just as good—if not better! (Assuming, of course, that you don't turn the 2 parties into a competition.)
However, that's not how young children (3 – 5 years old) view it. Children in this age range tend to believe that they age because they have a birthday party, according to research by Dr. Jacqueline Wooley. So, children in this age range would tend to believe that two birthday parties would mean they've aged two years instead of just one.
As adorable as this might be to contemplate, it is quite confusing for the child. And if their parents have also recently divorced, it is just confusion on top of confusion.
As children age, however, the idea of 2 birthday parties can become more appealing. Yet their ideal is still to have one party which their entire family attends.
Navigating Expenses for a Shared Birthday Party
If you can celebrate your child's birthday together, who pays for what can often become a point of contention. It is not unheard of for one parent to plan the event with no regard to budget and simply expect the other to pay for it. This is not successful coparenting.
Coparenting through a child's birthday after divorce requires communication—just as every other facet of successful coparenting does. It doesn't mean you each have to do exactly 50% of everything involved in throwing the party. It simply means that you don't surprise the other with a bill or anything else at the end.
The size or extravagance of birthday celebrations after divorce may also be different due to differing financial situations. Your children may be disappointed that instead of the usual trip they had become used to, this year's celebration will be a gathering of friends and family at home.
And as sad as you might feel about not being able to do this, the truth is that so long as you and your coparent take time to celebrate your child and let them know how much you love them, that is what your child needs more than a trip or a new iPhone.
Quality Over Quantity
Coparenting through your child's birthday after divorce is really about the quality of the connection you have with your child—not about the number of gifts, the number of friends in attendance, or which parent spent the most. It is about the love, support, and structure you provide for your child as you celebrate their birthday and every other day of the year.
Divorce isn't easy—especially for the kids. However, if you and your Ex can find even small ways to successfully coparent especially for special occasions like holidays and birthdays, you can go a long way toward building a strong foundation for your entire extended family. And, who knows, you may wind up being one of those families who can come together with new spouses and step-kids to celebrate life.
Whether you are considering a divorce or already navigating the confusing experience, one thing we see making a significant difference for women is the conscious choice to not do divorce alone. Since 2012, smart women around the world have chosen SAS for Women to partner them through the emotional, financial, and oft times complicated experience of divorce. 
"A successful divorce requires smart steps, taken one at a time." ~ Liza Caldwell, SAS Cofounder.

Make a move to support what's possible for you and your children, hear feedback on your challenges, and learn specific black & white steps to take based on your story: schedule your free consultation now.