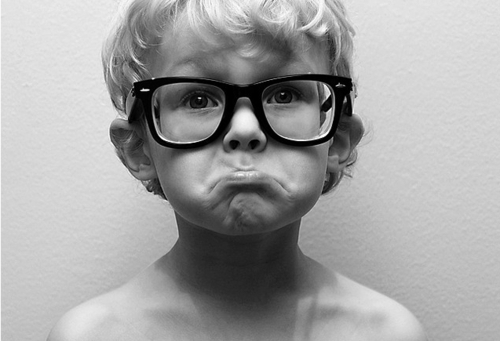 5 Must Do's When Your Child Refuses to Visit Their Father
One of the more complex issues in coparenting after divorce is balancing your needs with your child's needs. This is especially challenging when your child refuses to visit a parent based on the agreements made with your coparent, such as visitation time.
Some children do not want to spend time with their father* or other parent and refuse to go. This may be because of inconvenience in their life schedule: preferring to be with friends, participating in a planned event, avoiding the hassles of changing homes, travel, etc.
More troublesome is when the refusal is of a more emotional nature: saying I don't have fun at daddy's house, I don't like daddy, he's too strict, there's nothing to do, he doesn't spend any time with me, etc.
Obviously, the emotional argument demands more attention to unravel what's going on.
And it requires your most objective perspective focused on listening, acknowledging, and responding as well as looking within.
LISTEN ATTENTIVELY
Ask questions and listen to your child's response about what they're feeling—and try to figure out why your child refuses to visit their other parent. Put yourself in your child's shoes and see the world from their perspective, without judgment. Reflect back to your child what you hear them saying to make sure you're understanding them correctly. Respond with kindness and compassion, even if you don't agree.
If you can, come up with alternative solutions or options: a time change, new agreements, more space for their things. Suggest you'll have a conversation with dad if that's appropriate—or perhaps they can have that conversation themselves.
ACKNOWLEDGE THEIR FEELINGS
Don't discount your child's feelings or wishes. Don't dismiss them as foolish or unrealistic. Tell them they have the right to anger, fear, frustration or other feelings. They also have the right to express their emotions—but without infringing on other people's rights.
Children need to know they are not bad or wrong for resisting things they don't like. However, life is full of obstacles that we have to cope with. Let's look for solutions. But keep in mind you are the adult who is making decisions. Be sure they are mature, rational, compassionate decisions for everyone involved, including dad.
RESPOND WITH SUGGESTIONS AND QUESTIONS
Can your child come up with a solution that is also fair to dad? Is dad being fair with them? If not, what can we do to make things better?
Should they talk to him so he has an opportunity to respond and address the issues? Should we have a family conference together, if possible?
Other questions: Are their ways to change the circumstances to find a middle-ground or compromise? What can your child do to adapt to the situation more easily? What can dad do to change the visiting experience?
REFLECT ON YOUR OWN INFLUENCE
Are you letting your own feelings about dad impact your child? Kids pick up not only on what is said, but on facial expressions, intonations, and other non-verbal cues. If your child knows you don't respect dad, or hears you talk about him to others in a derogatory manner, your child will want to refuse to visit in defense and support of you. But is that fair to their father?
---
When is it parental estrangement, and when is it parental alienation? Read more to understand what's going on with your coparent and what can happen when your child refuses to visit a parent.

---
It's important for you to keep your objections to yourself. Don't confide negative opinions to your child. Don't let them feel guilty for loving their other parent. And don't encourage them to demean their other parent who loves them.
TALK TO YOUR COPARENT
Whenever possible, discuss these issues with dad to create a plan you both can agree on. Encourage more interaction and communication between visits on phone or video to build a low-stress bond.
Consider reaching out to a therapist or divorce coach as an objective party supporting a peaceful resolution. This is especially important before bringing these issues into the court or legal proceedings.
Discuss ways to make the visit transitions as easy and stress-free as possible. In addition, be sure your child can call you when they are away for emotional support. Be positive and reassuring on these conversations. Don't add guilt to the dynamic at hand by stressing how much you miss them. Let them know you'll be busy while they're away so they needn't worry about you and your feelings.
A child who refuses to visit and doesn't want to spend time with their father is a child in pain. It's important to address the underlying factors contributing to this situation as quickly as you can. Get the support you need so you can support your child in the best possible ways while respecting the father-child relationship at the same time.
Notes
Rosalind Sedacca, CDC is the founder of the Child-Centered Divorce Network, a Divorce & Co-Parenting Coach and author of numerous books, e-courses and programs on divorcing with children and co-parenting successfully. For instant download of her FREE EBOOK on Doing Co-Parenting Right: Success Strategies For Avoiding Painful Mistakes! go to: childcentereddivorce.com/book
Since 2012, SAS for Women is entirely dedicated to the unexpected challenges women face while considering a divorce and navigating the divorce experience and its confusing afterward. SAS offers women six FREE months of email coaching, action plans, checklists and support strategies for you, and your future. Join our t
* SAS for Women is an all-women website. At SAS, we respect same-sex marriages.  For the sake of simplicity in this article, we refer to your spouse as a male.