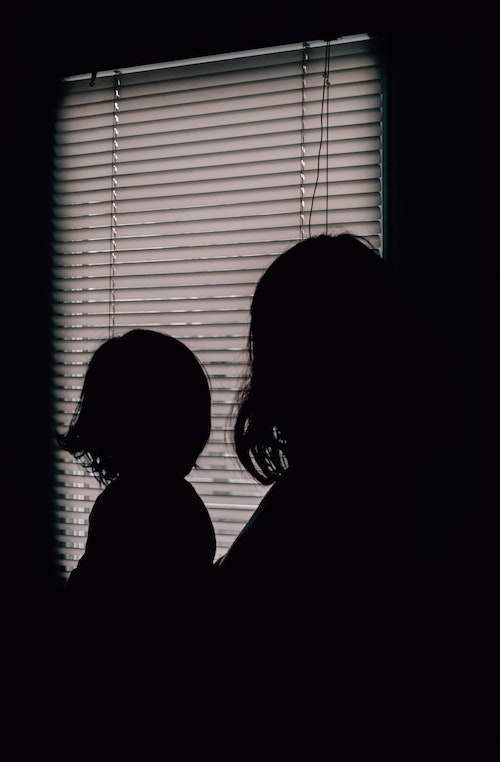 Dealing with Divorce & Coronavirus as a Single Mom
Dealing with a divorce is very hard, but dealing with a divorce and coronavirus as a single mom, all at the same time? A virus that has infected more than 1 million people already, in fact. Well, that's a whole other level of difficult. Not only do you have to learn how to live with your children on your own, but you also have to, you know, take care of them.
While it will surely not be a piece of cake, it's very much doable—you just need to believe in yourself and do your best to not let these external events affect you or your attitude toward the little ones in your life. So how can you cope when dealing with divorce and coronavirus as a single mom? Well, here are a few things that might help.
Keeping a positive attitude
To say that going through a divorce and a pandemic is difficult is, quite frankly, a huge understatement. But that's how we find ourselves most days, lately: uttering sentences and watching news stories that feel surreal and unprecedented. For most of us, both of these events really are those things. Surreal. Unprecedented. They throw your entire world off course and force you to live in the unknown—not only you but also your kids. If your children are still small, they probably don't understand what's going on yet, which is why they need your support and a positive attitude more than ever. You need to convince them that everything will be alright, but most importantly, you need to convince yourself. Because everything really will be. Do not let yourself believe that a divorce is the end of the world—it only means that your marriage was not meant to be.
Remember to look for positives in every negative situation. After all, it's what you'd tell your children, right? When life gives you lemons, make lemonade.
Spending time with your kids
It's a cliché, but it's true. In therapy, they sometimes tell you to speak to yourself as if you were a child—to treat yourself with that sort of grace and kindness. Right now it's okay to immerse yourself in these clichés, to wear them like a coat you can shed when the days are a little less gloomy. Every cloud has a silver lining. This too shall pass. There's light at the end of the tunnel. Whatever floats your boat. In this case, the light might be that since the pandemic forced the authorities to close schools and kindergartens, you have the perfect opportunity to spend more time with your little ones.
The pandemic will end one day, but the bond you establish with your children in these hard times will last a lifetime if you tend to it. It might be extremely helpful in the future as, according to experts from Parent Center Network, "a parent who is closer to their child will notice immediately when their kid is going through problems that the modern child faces such as depression, bullying or even when they are sick, and the symptoms are not so obvious."
So instead of spending hours on overthinking why your marriage did not work out—something that's now outside of your control—spend time with your kids. Play games, watch a movie, or read them a story. Whatever will make you and them happy. When it comes to dealing with divorce and coronavirus as a single mom, getting closer to your children might be some of the best advice out there.
Finding a new passion
Many women who get divorced experience a lower self-esteem, especially when their Ex was in the habit of making all the money-related decisions. But you cannot let a divorce put you down. It's not just that your kids need you—it's simply that the world throws enough hardships our way that we don't need to add to our own woes by burdening ourselves with shame. Instead of crying over spilled milk, try to get to know the "new you." As you introduce yourself to this new you, invite your kids along.
Take up a new hobby, such as painting or cooking. Get creative with things that you have at home. Since the pandemic has forced everyone to stay at home, you may find yourself with more time to devote to new interests you've always wanted to explore. That adventurous spirit and curiosity is something what will benefit your children later on.
Forgiving yourself for mistakes
Learning how to parent on your own (or learning to coparent, ideally) can be challenging, which is why you should not set unrealistic expectations for yourself and try to do everything perfectly. After all, when you are learning how to do something, you make mistakes—that's a part of the process. Don't be too hard on yourself.
If you have problems with your Ex, doubts, or need reassurance, remember that you always have your family and close friends to lean on. Most often these are the people we can count on to be there whenever we need them, waiting with open arms when we are ready to ask for help.
Taking care not only of your mental but physical health, too
The things above will help you with taking good care of your mental health in these tough times. But don't forget that your physical health is just as important, especially when each and every one of us is exercising caution and doing our best not to overload our medical system.
This might actually be the best time to teach your kids good habits, such as washing their hands for at least 20 to 30 seconds or covering their mouth when they cough or sneeze.
But once the kids fall asleep, you'll have time for yourself. Take a long bath, put on a face mask, paint your nails, or workout—there is no better way of lifting your mood and relaxing than a little bit of self-care.
A divorce isn't pleasant, especially if you have kids, because you owe them the kind of explanations that you aren't required to give anyone else. But dealing with divorce and coronavirus as a single mom means knowing that every day the world will ask too much of you. The weight you're carrying right now feels impossible to lift on your own, and that's okay. Some days will keep on feeling that way, while others will be so full of laughter and life and love that you'll forget to be sad—you'll forget to forget. Live knowing that ahead of you there is a life that's better than you could have expected and that this moment in history is merely another thing that you'll survive.
Your children are relying on you. You are their source of reassurance, and your behavior and actions throughout this pandemic will help guide their own. It's extremely important to spend time with your kids in the best of times but especially in times of crisis. Use this time to strengthen these bonds.
SAS women are those amazing ladies you meet who are entirely committed to rebuilding their lives after divorce—on their own terms. If you are discerning, newly divorced and independent, you are invited to experience SAS for Women firsthand and schedule your free, 15-minute, private consultation. Whether you work further with us or not, we'll help you understand what your next, black and white steps are for walking into your BRAVE unknown.