Liza Caldwell
Do you ever ask yourself, why can't I be happy? What's wrong with me? I asked myself those questions almost every day . . . for more than a decade.
I was a S-A-H-M, a stay-at-home mother on Manhattan's Upper East Side. I'd had a modest, rural upbringing but was now married to a different demographic, a "wealthy" man and a culture of affluence. I was educated, white, privileged, and I knew I was lucky in the grand scheme of things. I was raising my children from home, and I loved my children and that creative, nurturing nest more than I had ever dreamed or predicted I could love anything. I loved our paper-mâché projects, our forts and blanket-tents. I loved walking them to school, and talking and singing.  I loved taking them to the playground and encouraging them to get dirty. But my marriage wasn't working.
And inside deep, I felt utterly incapable, incapable of divorce, incapable of anything but loving my girls.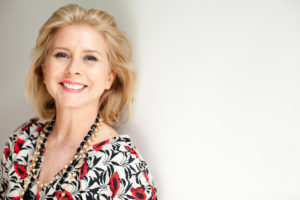 The facts of my failing—and ultimately, failed—marriage are singular, as are the facts of any relationship. Some divorces are friendly, some are chilly and a few are horribly acrimonious. What is not singular is that I—like many, many women I know now—felt trapped. The marriage wasn't working but the alternative was simply too terrifying to consider.
That's where I was. If I divorced, what would I do? Having been home so long, I felt unemployable, unheard and increasingly anxious. "Fixing" my circumstances would require unspeakable change. I didn't know where to begin, or whom to ask.  Everyone else looked so darn happy.  They weren't mentioning what the voice in my head kept repeating. Something is wrong.
Mostly, I worried how divorce would impact my daughters. What would be the legacy I left to them?
Unable to answer I stayed in the spin cycle of indecision where something was terribly wrong and yet, I self-justified. I spun and clung to a perverse normalcy that "staying in the marriage for the children" was for the best.  Of course, all the while I spun, the more deeply ashamed and dizzy I felt, and the poorer role model I was for them.
Then one day, after years of hiding from myself, something triggered a break. I saw that I was staying in a marriage that was a war zone and that nobody was coming to save me or to change things. What was worse, what actually sufficed as the "click", was that nobody was coming to save my daughters. Oh my God, it was up to me.
I wish I could say my epiphany transformed me overnight. That the following morning when I rubbed my eyes in front of the mirror, I was SHAZZAM'ed: cinched up like Linda Carter in a red and blue bustier, now wielding titanium-plated bracelets and updated Microsoft Office skills. But it would still be years before I could do it; years, and hundreds of baby steps and missteps and discarded exit plans before I could finally source the guts to seek divorce.
The process involved more than just a trigger. It required an education and a support network of friends and teachers.  Above all it required a rebuilding of my shattered confidence. And yet, as I embarked to genuinely face my fears, each real step made me bolder and oddly, less ashamed. The previous step gave me impetus. It gave me courage.
Ultimately, what I learned is that my shift of consciousness, feelings and action demanded my whole being. Change is a scary thing, and real change impacts our heart, our head and our body.  If I wanted something more than a flat, empty life, it was up to all of me.
And yet, today, when I ask myself, "Am I happy?" I don't blush or shy away. I have learned to forgive myself. I accept that I am ever-evolving. I have also learned to savor the Now and its gifts in hand, like the funny selfie my daughter just sent me from college, or the deep satisfaction I feel at last for standing on my own two feet, listening to me, and moving into my life as I want my life to be.
To contact Liza, click here.