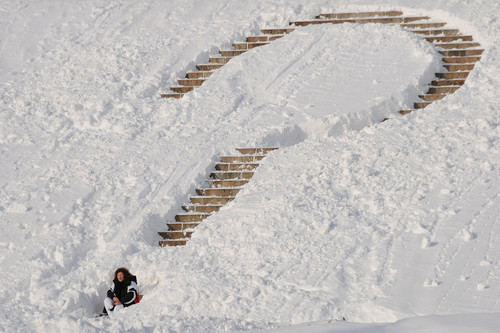 Questions to Ask a Divorce Attorney at a Consultation
You are "pretty sure" you want a divorce but you have no idea how to get started … or maybe you don't know if a divorce is what you want at all, but you are desperate for information. Either way, you think maybe you'd better speak to a lawyer. But that idea is terrifying. How will you know what questions to ask when it comes to blowing up a marriage? Or protecting your rights? How do you manage your anxiety and ask questions of a divorce attorney at a consultation?
Don't worry, we'll help you. The key is walk in prepared. A suggestion as well, is if you can, take a good friend, a family member, or a divorce coach with you. S/he can help you brainstorm questions in advance, go through the threshold with you, take notes and listen objectively, and afterward, give you valuable feedback on what she heard, what she noted, what she liked and did not. Before you meet with the attorney, let him/her know you'll be bringing someone and who it is so the lawyer can discuss confidentiality with you.
As for your questions, use these here to get started. They center on what facts you should learn and what questions you should ask before, during and after a consultation with a divorce lawyer. We will also share a few thoughts with you, because we are familiar with what may be going through your head.
If you are worried about the meeting (before you even get there), consider these 5 facts:
Meeting with an attorney is simply about getting information. It does not mean you are definitely getting a divorce.
These meetings are confidential. The lawyer can't help you unless you are really honest. Remember, it's confidential so be open and tell him/her everything you can.
Most attorneys charge for a consultation and others do not. When you call to schedule your appointment, be sure to ask if there is a charge, and if so, how much, so you aren't surprised.
When you make your appointment, ask what documents would be good for you to bring. Many lawyers suggest you bring copies of the last 3 years of tax returns.
If possible, walk in knowing what your assets (what you own) and liabilities (what debts you owe) are.
It will help if you understand what will be discussed at the meeting. In general, the attorney should touch on these 5 basic themes:
_________________________________________________________________________________________
Explore what is possible for your life wisely and healthily :: Make your decisions from an informed place …
SAS for Women's Master Class: How to Know If Divorce is Right for You & What You Must Know to Do It
_________________________________________________________________________________________
Bring your questions. Here are 5 to get started, but be sure to add your own:
Do you have experience with_________________ (fill in the blank with anything unique to your situation)
What is my worst-case scenario? Best-case scenario? (For child support, spousal support, protecting my IRA, etc.)
How will you keep me informed about developments in my case if I choose to work with you?
What is your retainer and hourly fee? Will I be notified when the retainer is almost gone? What other costs should I be aware of? And how to pay for divorce if I have no direct access to money?
What is the best way to communicate with you (email or phone)?
What are the best ways for me to keep costs down with your firm?
Finally, reflect on the experience afterwards. Ask yourself:
Do you like him/her? Trust him/her? How did you gut react?
Did you walk away understanding most of everything you talked about?
Did you get a chance to ask questions?
Did you feel like you were heard? That you got to say everything you wanted?
Think of this initial meeting simply as research. You are there to find out information about getting a divorce (or a legal separation or a post nuptial agreement), as well as getting a sense of the divorce attorney. Could you potentially work with him or her? We promise, if you walk in prepared, you'll walk out feeling more knowledgeable and confident in yourself — and what you can do if you must.
Since 2012, SAS for Women is entirely dedicated to the unexpected challenges women face while considering a divorce and navigating the divorce experience and its confusing afterward. SAS offers women six FREE months of email coaching, action plans, checklists and support strategies for you, and your future. 
Join our tribe and stay connected
.