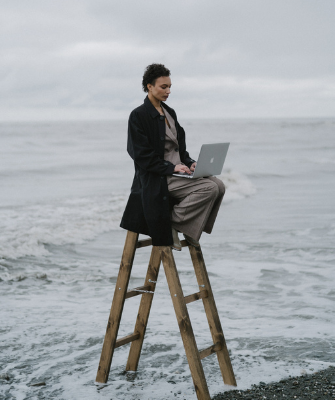 The 55 Must Do's on Your Modern Divorce Checklist
Once you've reached an internal decision to divorce, you probably wonder what the external steps to the process will entail. The truth is that your journey is just beginning, and in order to determine the best possible outcomes, you'll want to be educated and prepared. You may find yourself exhausted searching the internet for answers, only to feel more confused than when you began. We understand this, which is why, drawing from our decade-long, divorce coaching practice, we've compiled our most thorough divorce checklist to help you stay focused on what's important.
A few critical reminders before we get started: Never threaten divorce unless you are ready and organized to file. While you may be anxious to get started with your new life, it's important that you hold off on filing until after you've worked through some of the important frameworks we outline below.
Also, if you have had a divorce thrown at you, do not agree to anything until you are legally informed of your rights and entitlements. Chances are your spouse has been planning this for a long time and you deserve time too to catch up with how things will be split and what is fair for you.  Do not be pressured into agreeing to anything. This is most often a tactic on your spouse's part to ensure the process takes place fast and before you can advocate for your rights.
Most importantly, do not begin with the list below if you are dealing with abuse. Instead, read our safety guidelines for leaving an abusive marriage. There are other, critical steps to take first.
For those ready to begin the work of getting educated and putting their plan into action, here is a holistic approach to supporting you — and the smart steps to take. Here are your 52 Must-Do's on Your Modern Divorce Checklist.
Your first black and white steps…
1. Begin by getting a free credit report.
You'll want to check it for any errors or open accounts that you may not know about. This will also prompt you to start paying attention to your credit score. You'll want a good credit score, or work on nurturing one, so you can rent an apartment, qualify for a mortgage, or begin the process of establishing your personal financial identity. You can get a copy of your free, current credit report from Equifax, Experian, or TransUnion.
2. Open a checking and savings account in your name at a new bank. 
Go to a bank that you and your spouse don't currently use (—think fresh starts, so there's no risk of any confusion between names and accounts). We also recommend you use a large institutional bank so you take advantage of the bank's various complimentary services and professionals who can help you establish your independence, like mortgage specialists or certified divorce financial analysts and planners.
3. Open a credit card in your name alone.
This is another step toward building your personal credit. Research the best credit card for your lifestyle. Consider one that pays you back with cash toward your statement or cash to your savings.
4. Make a list of all your assets: everything you OWN individually and as a couple.
Don't forget less obvious things like airline miles, perks, or reward points, and make sure you include any inheritances from before and during the marriage.
You will want to collect the latest statement for each asset and record account numbers.
Photocopy or use your phone's camera to record documents that are not in your possession.
5. Make a list of your debt: everything you OWE individually and as a couple.
Don't forget school loans and personal loans, and a list of anyone who owes you money, how much they owe you, and when they're supposed to pay you back.
Gather a current statement on the debt and a statement from the time of the separation (if it's already happened.)
Photocopy or use your phone's camera to record documents that are not in your possession.
6. Track what is happening to marital debt.
According to divorce law in most states, you and your spouse are responsible for one another's debt. You'll want to lessen this potential burden.
Be on the alert if your spouse is spending recklessly. (You can put notifications on your accounts for any high spends or withdrawals.)
If this happens, talk to a lawyer right away about legal steps you can take to limit your responsibilit

y. (See step #19.)
7. Gather the past three years' tax returns.
If you can't get your hands on yours, contact the IRS for your transcripts or report (the latter costs but it's what a lawyer would rather evaluate). And be careful with the IRS mailing the reports to your legal home address. Will your spouse get the mail first?
If you cannot access the financial documents, it's not unusual. When you meet with the lawyer to discuss your circumstances (see below), you will share what you do know and ask the lawyer what happens when one spouse does not know anything about the finances in a divorce. (It's more common than you think!)
8. Collect passwords to all financial accounts if you can access them.
You may need to access information in your financial accounts, so you'll want to be sure you have passwords on hand.
9. Create or contribute more to your Emergency Fund. 
An emergency fund is something you need throughout your life, but as you stand at this crossroads now, save cash by putting it to the side. You never know if you may have to reach for it in a hurry.
10. If You are a Stay-at-Home Mom (SAHM) Make Sure Your Emergency Fund Has 3 Months of Financial Reserves.
If you are the spouse with limited access to resources, make sure you have sufficient money saved to pay for three months of expenses. It's not uncommon that the monied spouse will cut off the non-monied spouse financially during a divorce. (When you talk to a lawyer one of the questions you will ask about is temporary spousal support. (See #19.)
11. Write down your financial and non-financial contributions to the marriage.
Some contributions may be legally relevant and especially helpful to you.
Are there more documents you could organize as you head into divorce? Probably yes, but there's no need to get ahead of yourself and do potentially needless work. So, wait. Unless a lawyer tells you otherwise, there are other things to tend to.
Practical To-Do's on Your Divorce Checklist
12. Create a new dedicated email address for the divorce subject. 
Make sure all your communications on the subject go to this email address alone. This makes things easier to keep organized and lessens your chance of being compromised by your spouse.
13. Consider the technology set up in your home and exercise caution.
While using a secret email address is recommended, it is not a full-proof method of keeping your communications safe. If, for example, your cell phone and computer system are backed up to a "family cloud" account, whoever controls the account may be able to read phone numbers you call or any text you send.
We suggest that you contact your computer company (like Apple, Dell, etc.) and mobile carrier service (Verizon, T-Mobile, Sprint, etc.) and talk to a representative to learn if your computer or cell phone could be compromised. We also recommend you ask the representative if there are other measures you could take to digitally protect yourself.
Secure any passwords to shared accounts (especially financial if possible) and your private ones (such as social media accounts). Change all passwords to your private accounts.
14. Maintain privacy on social media.
Do not post anything about your divorce on social media. It could be used against you. Plus, it's no one's business but your own.
15. Get a Post Office Box so you can receive important mail to a private safe address.
Give the address to your lawyer. If you can't afford a PO Box ask a friend or family member if you can have your lawyer send information to their home.
---
If you're not ready to act but really, only in the "contemplating" divorce stage, you'll want to understand what you could be doing instead of just pondering and pondering. For healthy and smart steps to take,  read our "36 Things to Do If You Are Thinking About Divorce."
---
Clarify Who You Want to Be Through this Crisis
16. Early on, choose who you want to be as you go through the divorce. 
This will help you remain civil and treat your spouse with respect. If your spouse is the father of your children, remember you still have many important moments and milestones in your future together—birthdays, graduations, weddings, reunions, and funerals. Trying to do the right thing now and throughout the process may not change your spouse's behavior, but it will set a powerful example to your children who are watching and wondering how it will shake out.
17. If you have kids, keep them in your focus
The best person you can be will also be in alignment with keeping your kids (if you have them) front and center. If you are committed to going through the divorce in the healthiest way for them, it will mean doing what is also healthiest for you—because they need a mama who is healthy and strong and thriving. (Are you now? No, we know.)
For you to discover what the healthiest way is, it will require your getting educated and putting your ducks in a row (—and not just cracking and announcing you want a divorce!). This is why you are here reading this list, and are ready for more. You've organized documents and started taking black and white steps, and now, you've checked in with who you want to be. 
Remind yourself, that person may be scared, but that person is strong.
Now you'll learn about the law, your financial choices, how to talk to your spouse, and how to decide on parenting issues. You want to do all this if possible before you talk with your children. (Do not involve the children in your decisions making or encourage them to take sides. That is not fair. Your kids are not adults (even if they act it) and should not be burdened with your adult decisions.) 
What's most important to know about your kids today, and moving forward, is that the way you and your spouse break up (the degree of or lack of acrimony), and the long-term relationship you and your coparent have is what will determine the long term effect of the divorce on your kids. You'll want to do your best to negotiate everything fairly with him* so you lessen the risk of emotional problems for them down the road. To know what's fair it's going to require your doing the work on this page. 
And if you are divorcing a narcissist, this blog post in particular may help you stand straight as you face oncoming days: 41 Things to Remember If You are Coparenting with a Narcissist.
18. Identify who is going to help you through your divorce. Whom can you trust?
Certainly, you'll consult with a divorce lawyer to learn your rights (see #19), but beyond the legal or financial decisions, you'll want someone who can give you perspective, help you problem-solve, hold space for you to be emotional or however you need to be – in confidentiality. Do you have a good friend who has both survived and healed from their divorce? Be careful of friends and family who mean well, but who can't help sometimes leading with judgment.
Many find the objective and professional support of a therapist or coach to be the best, and in particular, a professional who is experienced with supporting people going through and recovering from divorce. If you are looking for a community with holistic support (that is guidance with the practical, legal, financial and emotional things you must navigate), consider an all-female educational and coaching program like Annie's Group.
Legal Steps
19. Understand the value of a divorce lawyer.
No state requires you to use a lawyer for your divorce but it makes sense to protect your rights and interests. Chances are that neither you nor your spouse is a divorce attorney and when it comes to the many things that must be legally handled in a divorce, you don't know what you don't know.
For instance, you probably don't realize that many divorce laws are designed to protect women and children. Which is why, this is not a time to be cheap with your life, nor trust what your spouse is telling you. While hiring an attorney will cost money, it may very well save you money and stress down the road. According to the research, recovering economically from divorce is usually harder for women than it is for men. This further reinforces what we know in our divorce coaching practice: if you are a woman, and especially a mother, you cannot afford to make mistakes with this financial negotiation.
20. Identify a local divorce attorney in your state (because divorce law varies from state to state), and schedule a consultation to hear what your rights are.
In this meeting you'll learn what you are entitled to, and what the law would say about your specific circumstances and questions. Do not rely on what your spouse says. Do not rely on what your neighbor says. Do not rely on what the gang says in your Facebook Group. And be especially careful if your spouse tells you not to contact a lawyer or that you and he can "do this on your own."
No. Talk to a divorce lawyer, also called a family law or matrimonial attorney. And many of them give free consultations today—so do some research to save yourself. You are worth it.
You can find a lawyer by consulting legal directories such as Avvo.com or Martindale-Hubbel.
21. Before the meeting, organize and prioritize your legal questions about the divorce, and gather 3 years of tax returns.
Your primary agenda for this first meeting with a lawyer is to get answers to your questions and to understand what type of divorce you might be facing. You will want to know what the divorce laws in your state say about how you and your spouse will split assets and debt (which depends on whether you are in a community property state or equitable distribution state); and how the custody of your children will be determined (if you have them). You will also ask specific questions that are weighing on you.
22. We recommend you ask a lawyer about these issues as well
Ask the lawyer to explain alimony or spousal support to you, and then if it's appropriate for your story, your best and worst-case scenarios for this support (especially if you've been out of the workforce).
Consider reading:
Discuss "temporary spousal support" and how it works, if you have special circumstances that prevent you from working, like your health or caring for a young or special needs child. You may need access to money while the divorce is pending and if your spouse is not willing, the court may have to order your spouse to provide it.
Leaving the house: can you leave the marital home with the children or ask him to leave once you announce the divorce? What are important things to know so your actions are not used against you in the divorce?
If you are the one who is initiating the divorce, talk to a lawyer about finding a place to live BEFORE you file. How can you afford a place? Or, what are the steps you must put in place to minimize the time you must continue to live together as a couple?
---
For other questions to ask a lawyer, visit our "Questions to Ask a Divorce Attorney".
---
23. When you meet with the attorney, bring these things, so you get specific answers to your questions and fears:
1) Your legal questions, 2) three years of tax returns and 3) the list of your assets and debt. 4) You can also bring a friend or family member for support, but let the lawyer know beforehand so they can discuss confidentiality with you.
In the meeting with the lawyer, try to get your most important questions answered (that's why you've prioritized them). But don't despair if you don't get ALL your questions answers. And do expect to walk out with new questions.
24. After meeting with a lawyer, evaluate the lawyer.
Was it someone who made you feel heard and protected? Could you work with them? Record your impressions and what you learned.
Try to meet with a total of three lawyers, if within your budget. Each lawyer will have different perspectives to your situation and the more you talk, the more you'll learn about your options and how'll you want to do this.
25. Then understand the different types of divorce.
Among them are DIY, traditional litigation, mediation, or collaborative approach, and think about which method is best for your story. Is it likely you can resolve matters without court? (You'll want to understand the difference between an uncontested and contested divorce.) Will your spouse ultimately comply? Decide on which method you'd like to use to divorce and if any lawyer you met with, can help you.
26. If you use a lawyer, know that the lawyer works for you—not your spouse.
If you do decide to hire a lawyer, to help you with your Statement of Net Worth or to review your Marital Separation Agreement (MSA) or to represent you in the divorce, you will have to use your own attorney. You and your spouse cannot share one, no matter what your spouse says. Divorce attorneys cannot represent both spouses. That would be a conflict of interest.
27. Let your lawyer know if you will want to change your name (back to your maiden name or something else?) after the divorce.
This will not be done officially until after the divorce is completed (see #51), but it's good if the lawyer knows this is what you will want.
28. If you need perspective on how to find a lawyer or the right legal process for you, what to ask, what to do next, connect with a divorce coach who does this kind of work routinely.
An extra boon is that most divorce coaches give free consultations because they need to demonstrate what they do and how they can help.  Find one.
Before you move forward with speaking with your spouse about the divorce, we urge you to complete the important, additional steps below.
Financial Feedback Divorce Checklist
29. Determine who your Go-To Financial Person is for the Divorce.
We recommend you not rely simply on a lawyer to determine how things will be split, but to also learn what would be in your best financial interest long term. This requires a financial person skilled with understanding how divorce works.
Ideally, you'll want to get this financial feedback AFTER you've heard the big legal issues in your divorce and BEFORE you announce a divorce or before you respond to your spouse's request that you get divorced.
You can find this financial advisor at your bank or consult a CDFA. If you cannot afford to consult with one privately you might connect with SAVVY Ladies, a financial nonprofit dedicated to assisting women.
30. Ask a Financial Person these 7 Important Questions
What are the best things to optimize in the divorce given your age, skillset, and career options?
What is the best financial move for you regarding the marital home? (Should you try to keep it, give it to your spouse, sell it, hold onto it for a certain time, etc.)
What do you do with living together while divorcing? What can you afford? Many divorcing couples can't afford to pay two mortgages or double rent and instead decide to stay in the same home throughout the divorce. For tips on surviving this particular purgatory, read "Women Share How to Survive Living Together During Divorce.
If you are leaving the family home, what is your expected budget for renting, or home-owning in the future? Consider your current living expenses and ask for help budgeting what you will need in the future.
What are specific financial needs regarding your children and how do you best ensure they be met? You may want to make sure 529 College Savings Plans are created or continue to be contributed to by both spouses? Or do you have a child with special needs who will need long-term financial attention?
What do you need to make as income in your future chapter? Consider reading "What Divorce Does to a Woman: You and Your Money."
What is the financial advisor's perspective on your securing health insurance?
31. Consult with a Real Estate Professional:
Learn the value of your house, what it would sell for in this market, what your options are for housing if you need to move. You can begin by consulting Zillow. But it's usually in your interest to move beyond the internet with all things divorce and hear specific feedback about your story, your house, its issues, and its pluses.
32. Resolve your health insurance issue.
You've talked to the financial person about health insurance. Continue to explore what you will do, if you depend on your spouse's insurance or he relies on you. There is COBRA to investigate, which is a federal law about health insurance. There is also the Affordable Healthcare Act, sometimes known as ACA, PPACA, or "Obamacare".
By using its exchange, no matter what state you live in, you can enroll in affordable, quality health coverage. Visit Healthcare.gov to find the link to your state and to evaluate your options. You can also speak to a representative who can advise you. And know, that though the platform or the "Exchange" as it's called, has a specific enrollment period, you qualify to join at any time of the year if you suddenly divorce or lose your job.
More Smart Moves on Your Divorce Checklist
33. Get a medical exam.
Be sure to take care of any medical issues before you divorce. If there are any hiccups in transferring medical insurance, you'll want to be sure you've already taken care of any regular visits or concerns.
34. Identify and itemize your special possessions: these could be gifts or family heirlooms.
If you need to protect them, hide them, store them, or ask a friend or family member to hold them but make sure you disclose them in any legal documents so your actions cannot be used against you in the divorce.
35. Evaluate what you will need to do with The Move.
Will you be moving or your spouse? Will both of you? You may not want to, or be able to afford to stay in the family home. So this might mean starting to look for apartments ( — consult rentals nearby or AirBnB if you see the solution as temporary), or family and friends you might stay with for a while. This will depend on your financial situation.
If possible, talk to a lawyer about finding a place to live BEFORE you file. It will lessen the pain and stress of living together while getting divorced.
To learn more about moving out and how to go about it, read:
36. Keep a running list of all the documents you need to update once you complete the divorce.
Most legal documents cannot be updated until you have a divorce decree proving a change to your status. These things may include: filing a change of name, changing your will or creating one, or changing beneficiaries on insurance policies.
You can check with your attorney on when you can file changes to these documents.
Talking to Your Spouse and Telling Others
37. Identify your "D Day" and talk to your spouse before telling your kids.
There is never a good time to divorce, but there are better times than others. Look at your family calendar. Consider what's happening in your children's lives (are they applying to college? Maybe wait a little bit.) Or perhaps your spouse is up for a promotion, or you are? Evaluate your options and talk to a lawyer (see next step) and financial person about strategy, but after becoming informed and prepared, target a day to speak to your spouse. It could be a soft date, but it's important to have an end date for ending the pain.
38. Check in with the lawyer you are going to use for the divorce (if you will use one) and discuss when you will file for divorce. 
Consider having "The Talk" with your husband before you tell the lawyer to go ahead "and file" and before your husband is served papers.
39. Plan the Day and "The Talk"
Consider where you will be (we recommend outside, away from home triggers), who will be around (can you arrange for the children to be elsewhere? ), what you will say (keep it simple), how you will do it (state it as simply as possible, be firm and clear but kind. "John, I just can't keep living like this anymore. I want a divorce.") Think about how he will respond and all the things he will say, but it doesn't matter, your truth is your truth. Repeat your line: "John, I just can't keep living like this anymore. I want a divorce."
Give your spouse time to process what you've said, then discuss with him when and how you will tell the children. Make sure to share with him how it would be good if you both had a plan of how things will go before the children are told. Agree on a date for that and what you will say. This may take some time to allow for your spouse to catch up.
Drill down more by reading …
Parenting Considerations
40. Evaluate the best custody schedules for your family if you have children.
Many people don't realize they can choose or create the schedules that they think would work best for their family—they don't have to automatically do what the lawyers suggest.
Research your options and consider your and your spouse's work routines and your kids' needs. (Ideally, you are doing this with your spouse.) In general, the family court system will want your children to spend equal time with each parent, which means 50 percent of the time with you and 50 percent of the time with their dad. So, be honest with yourself and know it's likely your kids will be away from you half the time. Do your best to make it easy on them.
If you don't think your children should live with their father, make sure you talk to a lawyer about this. Be sure to also ask: "How much will it cost for me to try to get sole physical custody?"
Read this piece for important information: Best Advice on Custody for Divorcing Moms.
41. Make a parenting plan for the interim period until you divorce and for afterward.
This should include not only the parenting schedule but also involve details regarding holidays, important religious celebrations, medical, and educational needs.
42. Use a parenting app and create a detailed list of your children's needs related to activities, health, schooling, and well-being.
To lessen confusion, stress, and direct contact, consider using a parenting app to keep everything organized and easily shared. A neutral tool will streamline your communication and information sharing. We suggest Family Wizard because it's most often recommended by family courts. It is also the most well-known parenting app.
43. Prepare for what you will say, and tell your children together that you are divorcing or separating.
This is one of the hardest moments if not the hardest moment of the challenge, facing your kids and telling them how their reality is going to change. Discuss with their father what you will say to them in advance, and impress on him how important it is to have a plan to show your kids that there will be structure.
And know you may not be able to rely on their dad to team up with you for this talk.
For support and more steps, read:
44. Line up support for your children.
Tell your children's schools as soon as you know there will be a divorce and ask for any resources the school may have or recommend. Evaluate therapists who may support your kids individually.  Children deserve a safe space to vent without worrying how it will affect you or your spouse.
Steps Toward Your Next Chapter
45. Take steps to separate your lives.
Begin separating how you do things and how you live.  Turn to others instead of turning to your spouse.  Are there other accounts you should be opening as you consider moving apart? And where will you live after the divorce? Did you ask the financial advisor what the best play is for you regarding your house or future living arrangements?
46. Think about your employment.
Whether this means going back to work, looking for a side hustle to increase your income, or transitioning to another kind of job, divorce can be a catalyst for our ambition. Yes, divorce can be a good thing. Ask the financial advisor what your expected reality will be for money after the divorce, what you will need to make for income going forward, and what you should be shooting for to contribute to your retirement fund.
47. If you are unemployed and have skills to find a job, your next critical step is to start your job search.
You might consider a career coach who can help you evaluate your strengths, strategize your resume, and organize your search, especially if you've been out of the workforce for a long time. Check out iRelaunch for helpful resources, advice and guidance.
Post-Divorce Checklist
It didn't happen overnight but now you are on the Other Side of divorce. Having arrived here, there are still things to take care of and new things to (excitedly) consider.
48. Make sure all retirement accounts, investment accounts, and monies got transferred over as stipulated by your divorce judgment.
Make sure you're checking that everything was completed correctly in accordance with your judgment. Prepare to make whatever calls you need to.
49. Change beneficiaries on all your accounts and policies (unless you negotiated otherwise in your divorce).
You may not even remember all of the places you listed your Ex as a beneficiary or emergency contact. Make sure to change or check on these designations.
50. Get a few copies of your divorce decree notarized so you can submit it for official things in the future.
Then file it, baby!
Don't forget your driver's license, social security card, passport, credit card, and bank account to update. For many accounts, you will need to submit a copy of your signed divorce decree.
52. Change vehicle titles (if appropriate)
Again, what matters is what's on paper. Even if you physically have the car, you'll want to make sure it is legally yours and registered to you.
53. Check your credit report again.
Make sure nothing new has happened and you know what your current credit score is.
54. Create a new Will, Power of Attorney, and Healthcare Directive.
So much has changed in your life, and that means your end-of-life plans may be very different as well. Make sure to update these documents with your new preferences to avoid any mistakes once you're no longer around to advocate for yourself.
55. Make a plan for how you will care for yourself and continue to create your best independent life.
You are not fully healed or completed just because you've signed a legal document. But you are in a very different stage than the beginning. You are now working on your divorce recovery. Critical to this recovery plan is identifying the right people you will surround yourself with going forward.
Read 100 Must Do's for the Newly Divorced, Independent Woman.
For many, finding other women who understand what they are going through and what they have been through as with a divorce recovery group for women, can have a huge impact on one's individual healing. Surrounded by others who "get it" can help you feel saner, provide calm and give you a much-needed perspective on your own story. With the right people, you'll be able to speak honestly and authentically. You'll even be able to share some much-needed laughs that others who haven't been down this road (—sorry, Ozzie and Harriet) simply will never understand.
Closing Thoughts
Divorce is challenging. It's a life crisis. But by compiling this divorce checklist and putting the items in one place with suggested sequencing, our goal is to slow things down and guide you as you get informed logically and healthily. In doing this we hope to lessen the overwhelm that naturally accompanies this crisis. Even so, this checklist may require multiple read-throughs depending on where you are in your process. If it's too much to nail down all of these moving parts in one fell swoop or two (very likely) then simply save or bookmark our checklist somewhere safe for you to return to throughout your journey.
You will get through this. Breathe, and stay committed to you.
Notes
Whether you are thinking about divorce, dealing with it, or recreating the life you deserve, one thing we see making a significant difference for women is the conscious choice to not do it alone. Since 2012, smart women around the world have chosen SAS for Women to partner them through the emotional, financial, and oftentimes complicated experience of breaking up and reinventing. 
SAS offers all women six free months of email coaching, action plans, checklists and support strategies for you—and your precious future. Join our tribe and stay connected.
* At SAS, we support same-sex marriages. For the sake of ease, we may refer to the Ex as "he/him" but we understand that exes come with many gender identities.