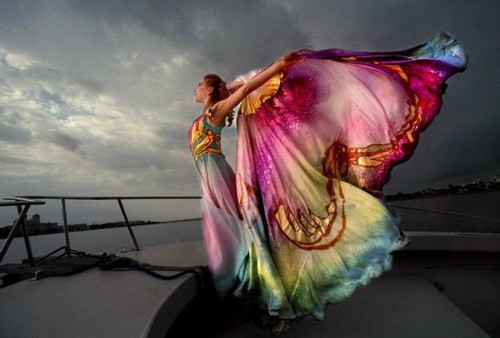 100 Must Do's for the Newly Divorced, Independent Woman
How do you rebuild your life after divorce? Ah, a very good question, my dear Ms. Watson. So good … or so daunting … that the answer and its blinding array of what ifs and unknowns make most people shrink and stop. They never find out for themselves.
But that's not you. Because here you are after divorce, emerging from the dust and finding that you have no choice. You are wondering who you were before you were married. You question who you are now.
This is tortuously … normal.
But first things first: pay them no mind, those back there, watching you from afar. They mean well (… well, mostly) but they don't understand. After all, from what they can see — most logically and clearly — is that you've completed the divorce agreement. What's more, you're living in a separate house. Shouldn't you be getting a grip on yourself and moving on?
You are moving on, is what we'll tell you.

The experience of beginning these steps below, will build upon the culmination of what you've been through and who you want to be. You will discover you do have a choice. You have choices, indeed.
And after you've read our list of one hundred ways to support and enhance your life as a proud, independent woman, take in a big breath and consider one more.
A retreat of epic proportions!
100 must do's for the newly divorced, independent woman
1. Reconnect with long lost friends and family.
2. Eat brightly colored fruit and vegetables that say yes to life and YES to LIVING!
3. Find a good financial advisor who empowers you. Do they work with other divorced women? Even better!
4. Open your own bank accounts (if you haven't) and check your credit score.
5. Complete paperwork or any lingering details from the divorce (For example, transfer/consolidate your IRA. Change beneficiaries on documents. Are you changing your name?)
6. Take a bath in lavender and frankincense.
7. Befriend other divorced women and schedule a monthly outing or regular, stay-at-home potluck and netflix viewing of … Under the Tuscan Sun? The First Wives' Club? Eat, Pray, Love? An Unmarried Woman? Wild? The Other Woman?
8. Elsewhere, create boundaries. Lines in the sand. Practice saying "No" elegantly – especially to toxic friends or situations.
9. Connect with Nature everyday.
10. Understand you are in flux (even now) after the divorce, and take steps to begin or nurture your healing.
11. Buy a new mattress and sheets. (Spray them with your favorite perfume for you.)
12. Find an affordable accountant who will teach you more about financial independence. BONUS if he has a sense of humor! Again, if they work with other divorced women, that's also a bonus.
13. Evaluate your credit cards, consolidate debt and cut what you don't need.
14. Investigate your home options, now and long term. What's the smart play for now? What's your dream?
15. Take a nap.
16. If you don't have the children, sleep in.
17. Wake up and commit to a daily practice of moving and getting in shape.
18. Get your teeth bleached.
19. When faced with a decision, start checking in with your Inner Voice. What does she say?
20. Scan your divorce document and have a couple of extra copies notarized for posterity.
21. Then put all divorce paperwork away.
22. Create a new email address for your new chapter, Life After Divorce.
23. Smoke (because you can).
24. Stop smoking and decide to have your home smudged instead.
25. Keep purging. Donate unused items, clothes, and books. Remove yourself from junk mail and automated call lists.
26. Create a beautiful home with just what you want and need. Make it for you (& your kids if you have them). Even if it is smaller than before, make it your anchor and your sanctuary.
27. Write in a journal. You could even throw out the journal someday, but get the thoughts out of your head. Morning is a really good time for this. Excellent ideas might come to you this way.
28. Try a new haircut or outrageous hair color!
29. Buy some French Love Letters & get educated about STD's.
30. Schedule your gynecologist, your 3D mammogram, your general practitioner, and your eye exams.
31. Not to sound maudlin, but since you are on this efficiency roll, you might as well update or CREATE your will. You've got to anyway!
32. Eat something your Ex was allergic to.
33. Make a plan for the holidays when you are with the kids … and when you are alone. Now.
34. Take to bed and cry.
35. Don't date.
36. Or, hit Tinder! (Create your online dating profile.)
37. Develop a budget. Ask your financial advisor or your accountant how; or better yet, see #52.
38. Support Frankie and Grace's business: buy a good quality vibrator and use it for health reasons.
39. Learn how to breathe.
40. Avoid processed foods.
41. Create your Blues or Freedom playlist (Aretha? Adele? Beyoncé?) Play it when you need reminding you have survived divorce. You are building a meaningful life. You are an independent woman. You are worthy.
42. Go to graduate school or enroll in some Continuing Education classes at your local college.
43. Write down your goals for the next year … the next 5 years … and your long term.
44. Botox it.
45. Wear an outfit you love but your Ex hated.
46. Go to a cool bar solo (Go inside.)
47. If you are heading back to work after a career break, check out iRelaunch.com
48. Update your resume regardless.
49. Use sunblock (then go topless on a beach).
50. Investigate insurance options and based on what you can afford, get something in place.
51. Visit a nutritionist. Find out what foods you are allergic to and what others make you thrive.
52. Learn even more about your money with this accessible and genius class designed for newly divorced women.
53. Get more professional advice, but this time on "your colors." Pick one new, sexy, power lipstick. Because sometimes you are going to need to fake it, and other times, life after divorce is going to be better than you imagined.
54. Allow yourself to date (and more) a younger man.
55. Keep exploring different styles of clothes and different types of men.
56. Swim in a lake or ocean au naturel.
57. Learn to parallel park or drive stick shift.
58. Stop apologizing.
59. Be still.
60. Explore traveling to a place you've only dreamed of (without the kids)
61. Detox your body.
62. Start planning and saving to make your dream trip a reality. This. Year.
63. Hire a mentor / coach or see a loving therapist.
64. Cultivate a daily relationship with YOU.
65. Declare you will listen to the biggest, most expressed version of yourself. She has plans for you (and may scare you to death, which means you're on to something).
66. Explore investment opportunities.
67. Consider starting a woman's group — spiritual group, meditation, book club, walking.
68. Dare to state what it is you really want.
69. Stay out all night.
70. Invite yourself to a friend's house for the weekend.
71. Chase a bat down or change a mousetrap: do something icky you never would have done before.
72. Create your Musts Have's and Non Negotiables for your next relationship as an independent woman.
73. Every now and then, just be with a small child. View the world through her eyes.
74. Stay connected to the most inspiring divorced women in your life, keep nurturing your posse and stay open to new and surprising people.
75. Go on retreat, do yoga, meditate and connect to a world deep inside and outside you.
76. Commit to one thing you have always wanted to create.
77. Sell your wedding ring and finance something on this list or your bucket list.
78. Spend time visiting your mother, your father, an elderly person. Ask, what is their most important Life Lesson?
79. At night before going off to sleep remind yourself of what you are grateful for.
80. Create a vision board giving visuals (pictures, inspirational quotes, notes) to your goals (#43). Hang it where you will see and add to it regularly.
81. Be prepared: buy new underwear.
82. Learn something you've always wanted to try (Italian? Snowboarding? Bee-keeping?)
83. Hike a trail whose name inspires you? (The Incan Trail, The Appalachian or El Camino de Santiago?)
84. List your house on Airbnb or Home Exchange and go somewhere else to live like a local.
85. Do something you could never do when you were married.
86. Look back and laugh.
87. Teach someone the thing(s) you do effortlessly.
88. Find a place you feel whole and go there often.
89. Investigate owning your own business.
90. Spend time with your heroines (in whatever form).
91. Define what courageous means to you.
92. Do something courageous each day.
93. Understand what forgiveness really means and write your letters of forgiveness.
94. Turn your skills into inspiration.
95. Learn mindfulness.
96. Shake your booty (any dance class or club will do).
97. Choose joy and laugh now!
98. Determine if your thoughts support your ideal life and proceed accordingly.
99. Begin writing your memoir.
100. Help someone else.
101. Volunteer.
102. If you've never had your eyelashes done — find your eyelash girl!
103. Add one healthy habit every day.
104. Own your gifts. Owning them means admitting they are there, no matter how scary, and showing up as a woman with those gifts.
105. Find ways to be accountable. (A mentor, possibly?)
106. Commit to growing and thriving!
---
Change the course of your life — AFTER DIVORCE!
Paloma's Group: Learning the Art of Reinvention.
For newly independent women, post-divorce.
Join a community of like-minded women and over the course of six months, experience live-coaching, virtual classes, support group meetings, and peer to peer connections in our unparalleled program devoted to designing the life you love.
Schedule your quick chat to explore (and experience more!) 
We promise — whether you join us for Paloma's Group or not  — you'll walk away from your complimentary consultation discovering a next step in your unique After Divorce journey.