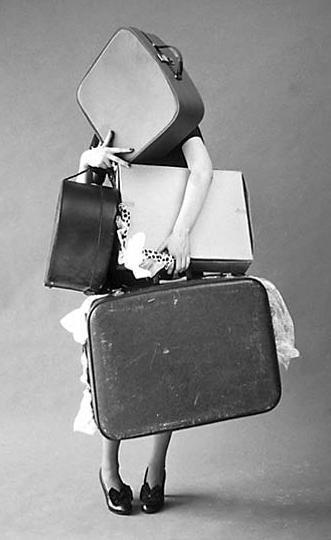 Overthinking When to Leave Your Husband
You have a bad fight or a bad day with your husband—or more likely, you've had a series of them. So many thoughts race through your mind, but there's one that stands out the most: I want a divorce. Sometimes this thought surprises us so much that we can't be sure we really had it at all. We push the thought to the back of our mind and bury it deep. We smile and pretend, and everything goes "back to normal." But because our normal means being unhappy, the cracks appear again. We have another bad day. And when it rains, it pours. All those emotions and moments we buried rise to the surface in the storm.
You are lost and stumbling through the fog that is Considering Divorce Syndrome (CDS). All you seem to have are questions and no answers. I want a divorce, or do I? I want a divorce, but should I? How do I even begin to leave my husband*?
When you find yourself searching for instructions on how to leave your husband, it's the beginning of a long and confusing journey. We know that you are in pain and emotional turmoil right now—that is why you've found your way here. Our job is to help you break the cycle of wondering that's associated with CDS with points you should be thinking about and considering.
As you're considering divorce, keep your marriage in context
So, you're thinking to yourself, "I want to divorce my husband." Did this thought just come out of nowhere? Or has the idea been a living and breathing" thing" lurking in the back of your mind for some time now?
Did you and your husband have a blowup? Are you still seething? Do you feel depressed? Are you reacting from a highly-charged or frustrated place, typing "Should I leave my husband?" into the search engine?
"Early on in my marriage," Sally told us she and her husband went to a couples' therapist. "At the first meeting, the doctor said, 'Why did you react that way?' when my husband described a story about me. Without waiting for my response, the doctor asked me more, 'Were you menstruating?'"
We've all experienced a moment like this, haven't we? We've been told that our "issues" or "moods" are related to our highly emotional states, which must be a function of our biology. And because we are women, when we are feeling things outside a man's comfort zone, we are "crazy" or "PMSing" or both.
For the sake of this post and our sanity, let's set that experience aside, and ask, How long have you wanted to leave your husband? Or if you don't really want to leave your husband, why is it that you think you should?
If divorce has been something more than a random thought but a persistent idea that's been circulating in your head for a long time now, you'll need to ask yourself even more questions.
How committed are you to divorce, on a scale of 1 to 10?
If you're a 10, you are fully committed to divorce—you're OUT the door! If you're a 1, you're happily, even blissfully married.
But it's not just about how you feel right now, at this moment. Today could be a 10 and the rest of the month a 1. You need to check in with yourself over the course of the month and keep a private record (somewhere safe, somewhere secret) to see the ebb and flow of your happiness over the month. If the numbers are 5 or above most days, it's time to seriously start looking at ways to change your relationship. A divorce coach is a great, safe person to talk to if you've started seriously thinking about what else is possible for you.
Wait, there are still other reasons to stay married, right? I don't need to talk to a divorce coach yet
So, you look at your commitment chart and see mostly 5s, a couple 3s, and even some 10s plastered on the page—but then you think of the kids. Divorce will be hard on them! There's always a chance your husband can change, right? And who knows, you might even change too. Things can get better. There's always hope, even the hope of finding hope when confronted with the reality that hope may have fled your marriage long ago.
There's this voice inside your head that's saying "If I talk to someone, I might have to act on what I'm feeling. I might have to do something about this truth," or "No, I can't talk to anyone yet. There's still hope I can turn things around."
"I want to leave my husband" suddenly becomes "we're just having a rough patch." Only the rough patch never ends.
The truth is, many women find themselves circling a 5 on that scale. They are halfway out the door, while the other half isn't sure exactly what they want, except change.
Listen: living in this stage is purgatory
Revisiting the question of  "should I…or shouldn't I divorce" keeps you unsettled and compartmentalizing ( — on one level functioning, on another level wondering if your world is falling apart). This is one of the insidious and oddly, paralyzing effects of CDS.
Maybe you think you are fun and easy to live with? On some level, you are being cruel to your husband, your kids, and yourself by continuing to live in such a hovering and non-committed place.
You may think you are fooling everyone, but it's more likely you're only fooling yourself.
Luckily, we know this syndrome of divorce ambivalence acutely. We were like you, sitting on that pointed, painful fence called "considering divorce" for far too long.
So, allow us to deliver the sometimes brutal truth that will save you time: nothing is going to change unless you do something.
Did you go to marriage counseling and find it didn't stick, with you and your partner ending up in the same old dysfunctional routine? Do you complain to your friends regularly about your husband's behaviors but never do anything to try to change things? Do you withdraw from your marriage or the world or act out in various ways but still find yourself at home or in bed next to the same man night after night?
It's time to break this pattern.
How is your health?
CDS, the constant cycle of considering divorce and not following through, can take a toll on your health. This repetitive and constant stress is going to wear on you, no matter how strong you are.
You are not living your life authentically. Your body might be showing you the signs through symptoms that range from feeling tired all the time no matter how much you sleep, a loss of appetite, a sense of being removed from things you once enjoyed, disconnected to your friends and family, constant flu or cold-like symptoms when doctors say there's nothing wrong with you, and so on. These are all signs of depression which can be linked to stress.
You and I might look around and see marriages with similar or even more dysfunction and stress than yours—some of your best friends might be living with CDS and seem to function fine between complaints about their spouses—but you are not them, and they are not you. And every marriage, even in its dysfunction, is different.
If you are feeling burnt out, done, and you have decided you can no longer live in the purgatory of waiting for change or trying but not fixing the dysfunction in your marriage, you need to own where your marriage is right now. You need to face the possibility of a future as a divorced woman, and you need someone to talk it out with. Right now.
If you are in an abusive marriage, read this article right now.
If you are in a relationship where the pressure is "manageable," you can prioritize the time to figure out if you should or should not divorce and what would be the healthiest way of doing it. If that's you, then you are the woman we are talking to right now. Our critical suggestion is that you get educated on what your choices are. Get ready. Because the truth is if you're constantly considering divorce, there's a reason and you owe it to yourself to stop thinking about it and take action. The right action is talking with someone who can help you figure out what your independence might look like.
Whether you are considering a divorce, navigating it, or already rebuilding after the overwhelming experience, one thing we see making a significant difference for women is the conscious choice to not do divorce alone.
Since 2012, smart women around the world have chosen SAS for Women to partner them through the emotional, financial, and oft times complicated experience of divorce. Take advantage of our free consultation we give every brave woman. Schedule your FREE, 15-minute consultation for support. Whether you work with us further or not, we guarantee you will learn a new resource, a piece of information, or an insight that will give you a next step or help shift your way of thinking what is genuinely possible for your life.
*We support same-sex marriages. For the sake of simplicity in this article, however, we refer to your spouse as your "husband" or a "he."