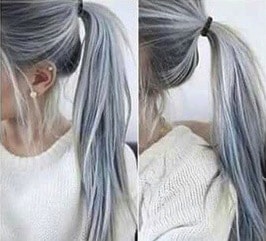 Divorce Advice from a Woman of a Certain Age
After my divorce, I needed advice, strategies, and moral support to get through the relationship mess that I was living in. I needed to move on but felt I needed divorce advice and support to get there—someone not young but not quite old, from someone like me: a woman of a certain age.
I began the search by looking for a self-help book that would offer me relief. Visiting more than one bookstore, searching online, and checking out the ever-present Saturday morning yard sale for discarded but useful books (I don't know why I like that genre), I was astounded to find nothing that offered help for the middle-aged woman.
Why is it that no books existed for the middle-aged woman experiencing un-engagement, separation, or divorce? Do writers think that women like us will just muddle through it and move on without any support?
True, middle-aged women are strong, resilient, and feisty, but, as in many other areas of our personal and professional lives, we are often ignored. I had enough. So I decided to write my own story full of tips, strategies, success stories, and divorce advice from middle-aged women who have lived through their own relationship trials and who have come through the experience with their sense of joy and self. These women have survived divorce and healed through their divorce recovery, and are now in a better state than they ever imagined they could be.
How did they do it? Here are a few teasers from my book, The Feisty Woman's Guide to Surviving Mr. Wonderful: Moving on with Humor, Laughter, and Chutzpah!
Since you seem to ache and feel awful from head to toe, seek out as much divorce advice and as many, varied (no matter how weird that they may sound) types of help that you can stand. You will know when enough is enough.
Seek out a professional
One woman I know sought out a life coach to guide her through this process. Be sure that your coach suits your personality and style. Check out her training and certification. Her life coach, actually, first recommended a 60s "cure" for dealing with the stress of a divorce. This unusual strategy involved a field trip to Colorado and a cleansing ritual, but the woman in question declined. Instead, she chose something more traditional to focus and to calm her nerves: a therapist.
Consider the right professionals who abound these days. Women no longer have to reinvent themselves in the dark. You might consider a divorce coach or therapist who specializes in divorce recovery or life changes. Or even better, an educational divorce support group that teaches you about rebuilding your life and gives you a safe space to discuss divorce advice—with other women! Learning best practices and how to cultivate your confidence, address your fears, and save for retirement will advance your divorce recovery time.
Keep a journal
Many women prefer to write divorce out of their systems. Keeping a diary, just like many of us did as teens, really helped another friend of mine. She wrote whenever anger welled up in her. She wrote and wrote to keep herself from doing harm to her Ex and the new chick in his* life. She filled many books (who wouldn't?).
When it was time to move on, about a year or so later, she contacted a Native American healer friend to assist her in the journal burning. They both knew that if these journals were ever read by anyone else that it would be bad news, so they set up a time and place for the burning of the journals. She invited a few friends who invited a few friends, and standing around her bonfire, with special added herbs, they freed my friend from her Mr. Was Wonderful and his bad karma. The bonfire has become a yearly ritual sans the bad karma and with the addition of lots of wine.
Keep the right friends around
I was talking at 9 months of age, so this strategy would have worked for me. Talk things out as long as your friends can stand it. But make sure they are the right friends. You need to trust them. They will keep your confidence. They know that you are hurting and want to offer up divorce advice and help you in whatever way they can. Set up talk times so that your words will not interfere with their lives. Do not call after 11 pm or you will both be sleep deprived on top of everything else that you are feeling. You don't want to lose friends since losing your spouse may be about all that you can handle at this point and isn't fair to anyone.
You can also talk to yourself, but if you start having a full-on conversation with yourself, you should probably stop immediately. A friend began talking to herself at home, but made the mistake of starting a conversation with herself in the grocery store and, boy, did she ever clear the produce section. She stopped shopping at that store and never went back again.
Your immediate neighborhood has some great people who you may have had limited contact with previously. And while you'll want to be careful what you tell them if you are still navigating your divorce (you don't want the information coming back to haunt you), you also never know what potential new friend is close by. After her divorce, a friend of mine found out just how rude her Ex was to a neighbor when she started up a conversation one Sunday afternoon. They became instant friends and remain close today.
Even the unexpected ones
If you are a "hater of children," maybe try getting over that and make friends with the kids in your neighborhood or building. We're not past the time when children will pass up the opportunity to mow your lawn or bring in your groceries (for a small fee, of course), but even the power of a friendly wave is not to be underestimated. One friend met her new beau through a neighborhood child. Even if you are not ready for this new man, stranger introductions and lifetime memories with a great guy could be waiting for you.
Volunteer—yes, you
Since you now have some free time on your hands, try volunteering. Someone may need your more than your Ex ever did. One friend volunteered at an animal shelter. Animals offer the best unsolicited affection out there. Dogs are a great judge of character and can make you feel special and loved during a time when you feel very un-special and unloved.
Another friend volunteered at the senior center in her town. She learned new dance steps, how to cheat at cards, and developed a real knack for chess. Still another acquaintance took a jaunt overseas to volunteer in an orphanage. The plight of those children made her look at her divorce in a new light. All of the women mentioned here felt that they became better people because of their volunteering experiences and who doesn't want that in her life?
Moving forward isn't about getting just any divorce advice, it's about getting the right kind for your unique situation. If you, too, are looking for the wisdom of a woman of a certain age, someone who has been in your place before and tried on this particular pair of well-worn shoes, than know that you can find what you're seeking if you look hard enough. A trusted and smart divorce attorney, therapist, financial advisor, or divorce coach—no matter who you need by your side at this particular moment in your divorce recovery journey, they're out there.
Guest post by Elizabeth Allen, author of The Feisty Woman's Guide to Surviving Mr. Wonderful: Moving on with Humor, Laughter, and Chutzpah! a collection of break up stories, including her own. Available on Kindle or paperback through Amazon, Allen's book is a humorous guide to helping you move through the divorce fiasco so you come out a stronger, more vibrant, confident, powerful, and totally evolved woman.
Since 2012, SAS for Women is entirely dedicated to the unexpected challenges women face while considering a divorce and navigating the divorce experience and its confusing afterward. SAS offers women six FREE months of email coaching, action plans, checklists and support strategies for you, and your future. Join our tribe and stay connected.
*At SAS for Women, we respect same-sex marriages, however, for the sake of simplicity in this article we refer to your spouse as a male.