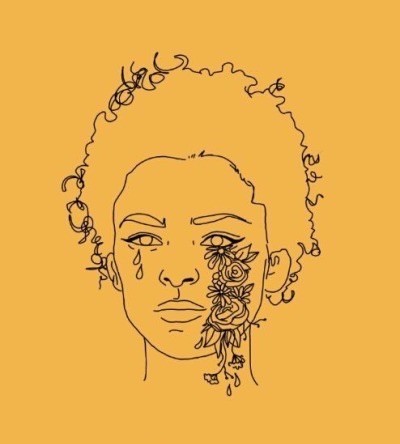 Will the Pain of Divorce Ever Go Away?
Sitting down with this question for the first time, my immediate response was a smile that I felt in my solar plexus. Will the pain of divorce ever go away? Of course it will—no hesitation there.
But that doesn't mean that leaving or being left by a spouse and coming to grips with the aftermath won't hurt worse than anything else we've experienced. (It might.) Women say that about childbirth, too, of course. People say that about kidney stones and car accidents. We all know the pain is not the same, but that's not the point. The point is that pain doesn't often last. It's temporary—not a state of being.
Feel the grief, feel the pain. Don't dismiss it, belittle yourself for feeling it, or try to stop it.
That said, there are degrees of pain when it comes to divorce. Getting divorced is harder than being widowed (I'd add by natural causes), for instance, because when our partners die, we don't have to then watch them go on living without us. We don't have to watch them choose to leave because we're "just not doing it" for them anymore or watch as they then find someone else who does. It a visceral kind of hurt when someone who loved you and committed to you decides to throw in the towel—to live wondering why we weren't enough.
There are divorces we see coming and those we initiate. Those are not as god-awful as the ones we don't.
I think most of us avoid climbing out on the limb of "this is the worst thing ever," because it leaves a part of the story untold. But I'm going to climb out halfway here, because I think in getting through pain, it can help to have a point of reference for it. And there's also a group of divorcees who I feel deserve some recognition.
When your marriage is wrapped up with your identity
I have friends who've divorced several times, who divorced after the age of 50 with kids who still depended on them, with more debt than they wanted and less income than they had before and a social or spiritual group now closed to them, living in tiny apartments instead of on wooded acres—and they are thrilled with their new lives, with their freedom. Though they are back in happy relationships, they say they will never, ever marry again. Not because they lost interest, but because they don't ever want to repeat the experience of being boxed in and being told who they can be.
"I think that marriage as an institution has been a little bit slow to catch up with expectations for gender equality. Wives still take their husbands' surnames and are sometimes pressured to do so. Husbands still expect their wives to do the bulk of the housework and the bulk of the childcare," writes Douglas LaBier, Ph.D. "On the other hand, I think that non-marital relationships lack the historical baggage and expectations of marriage, which makes the non-marital relationships more flexible and therefore more adaptable to modern expectations, including women's expectations for more gender equality."
Rejoicing in post-marriage freedom comes much harder for some, though. There are many women in middle life (a group whose divorced numbers are increasing exponentially) who give decade upon decade to home, husband, and family, who made that their vocation, only to have their spouses come home one day and pull the marital rug out from under them—effectively ruining not only their life but their living, their context, and their primary source of validation.
Coming out of an era where women were considered adventurous if they became teachers, nurses, or secretaries, when getting married, being a wife and mother, and tending the home were assumed to be the major role they could play in the world, they are suddenly given the message that not only was this huge part of their lives a waste of time but to then go out and make a living on their own—often with no quantifiable skills outside the home. (These "homegrown" skills do actually translate beautifully to the workplace once women get there, but you can't really make a resume out of them).
Compounding the injury, these women are turned loose in the world by their spouses as if they are merely stray cats at an age when—due to our ridiculously image-driven, youth-obsessed, homogenized-beauty-standard culture that is only just beginning to recognize women of size, color, and silver hair as worthy of being called beautiful—the assets of their youth are seen as diminished, or not seen at all.
As if this all weren't enough of a slap in the face—the kind of realities of divorce that truly do make women ask themselves will the pain of divorce ever go away—a second wounding is that no one knows what to say to women in this position. Their totally justifiable rage and depression are seen as inappropriate or uncomfortable, and the people closest to them—whose lives they've spent their own facilitating—often just want them to hurry up and be fine again because that's what they're used to and because they have no idea what it's like to be in their shoes.
I think that other than outright abuse, this is the most heartbreaking aspect of divorce and is one of those social realities that makes me wish that superhero alternate professions were a real thing.
Believing that there's life after divorce
However, the pain can and does go away, and it does not have to take a year for every five you were married. Getting on the other side of the pain may take a couple years—the standard estimate—but chances are excellent that it's not going to fall neatly into a formula. It could take less. We look for relief, for its estimated time of arrival, for obvious reasons. Essentially, we're looking for the light at the end of that occasionally excruciating tunnel before we get there because it gives us some hard data to bite down on. It reminds us that it's temporary. Estimates also give us something to point to when the people around us wonder why we still have the urge to throw the radio across the room when Valentine's Day ads come on.
But pain doesn't just drift away like a haze. Not only do we have to let it end, we have to make it. We must decide to push through it to the other side.
How do we do that? Well, again, it's relative to each person, but talking about it with people who know what you're experiencing AND what they are talking about is critical. Get a divorce coach to get through it and not get taken to the cleaners if you can help it and a therapist to help deal with the emotional aftermath. Some may do both. Your friends are wonderful, especially if they've been through it, but there can be bias there. Sometimes they are still dogpaddling out of their own messes and don't have room for yours, too. Also, exercise. (DO it.) The endorphins are also critical; breaking a sweat regularly (you do not have to make it your life's work) is as much or more for your mental health as it is for your physical health.
And recall that like giving birth, there is a tremendous reason for celebration in divorce. There is freedom afterward. There is not having to be concerned with anyone else's opinion of who we are. There's celebration in being out from under a thumb, and there is celebration in strength; once you've endured something like that, you know your own strength in a way you didn't before—especially for those who didn't see it coming, who spent decades investing in a spouse and a marriage and then end up with a life operating in the red for a while.
Will the pain of divorce ever go away? Yes, but perhaps not entirely. We bear scar tissue after all. There are stretch marks from divorce. Be proud of them. Celebrate that not only are you here to tell the story of how you got them, you've got many more chapters to write, and you do not have to self-edit to please anyone else. You are the only one who gets to decide who you are now. There is tremendous joy in this.
Jennifer Bent is a freelance writer, former print journalist and feature writer living on the West Coast. Nicknamed Verbose at a young age, she loves word craft but has to keep a short leash on her fondness for the profane. Jennifer enjoys compelling content and the liberty to write about interesting contributors and innovative ideas. Connect with Jennifer at verbosej@hotmail.com 
SAS women are those amazing ladies you meet who are entirely committed to rebuilding their lives after divorce—on their own terms. If you are discerning, newly divorced and independent, you are invited to experience SAS for Women firsthand and schedule your free, 15-minute, private consultation. Whether you work further with us or not, we'll help you understand what your next, black and white steps are for walking into your BRAVE unknown.