Kimberly Mishkin
I must have said, "There has to be a better way to do this," about a million times while I was getting divorced. At first, I had no idea where to begin. It seemed obvious that I needed to talk to a lawyer, but since I had never needed a lawyer before, I wasn't sure how to find one. Let alone one who was good AND one I could afford. Naturally, I googled it. "Divorce lawyer" turned up 1,790,000 hits. Not helpful. So I started asking my friends.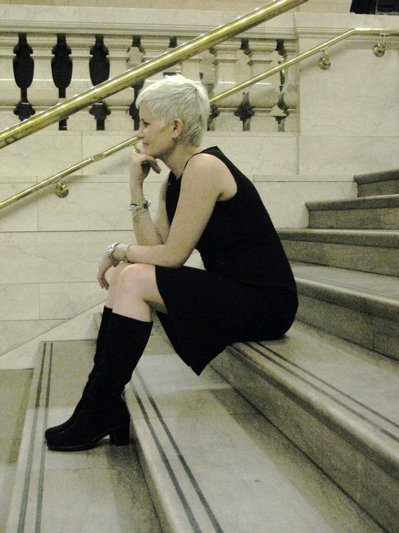 The first lawyer who was recommended to me was a horrible, impatient woman who charged me $395.00 for the consultation. Several consultations and a small fortune later, I found someone I thought I could work with. Now all I had to do was come up with the $5,000.00 retainer. Not unlike in the children's book, If You Give a Mouse A Cookie, one thing led to another.
Once I found a lawyer, I needed to figure out how to get the money for the retainer. In order to get the money, I needed to find an accountant, and once I had the accountant, trust me, I needed a therapist. But since I had never needed a therapist before, I wasn't sure how to find one. Let alone one who was good AND one I could afford. Naturally, I googled it. 11,400,000 hits. You see where I'm going with this.
I left an abusive marriage after 13 years. It's a long story, but regardless of how I arrived at the decision to file for divorce, it was definitely for the best.
I wouldn't wish a divorce on anyone, but I'm glad I went through it. I am stronger, savvier, and happier than I've ever been in my life. It was through the divorce process that I found strength I never knew I had, learned things I had never dreamt of, and became the woman I am proud to say I am today.
Today I am married to a kind, loving, generous man who has taught me that marriage can be a wonderful partnership. I have a vibrant circle of friends and I have happily reconnected with my family. I found the courage to make a big career change and after giving it much thought, decided to use my experience to help other women navigate what can feel like, but doesn't have to be, a very lonely and confusing journey.
Some experts will tell you that you will be yourself again after a divorce. I disagree. I say you'll be a better, stronger version of yourself. Something to look forward to.
To contact Kim, click here.