Liza Caldwell
Do you ever ask yourself, Why can't I be happy? What's wrong with me? I did almost every day, for the better part of a decade.
I was a STAHM, a stay-at-home-mother on Manhattan's Upper East Side, and by so many measures, I was lucky. I was able to raise my daughters the best way I knew how, by my flawed but loving hands, 24/7/365. I was lucky, because for most women this is not even a choice. I knew this because of where and how I'd grown up.
I didn't resent motherhood. I lov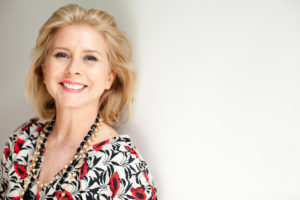 ed it. That was the rub. The staying home part was an economic decision, which because of the particular nature of my marriage, disempowered me; but it did allow me to listen to my maternal self a whole lot, and being a mama felt so fundamentally good. I loved our blanket forts, our papier-mâché masks, the cookie batter I ate when they were not looking. I loved walking my little girls to school, telling them stories and watching them cringe when I made up lyrics. I loved walking them back from school and taking them to the monkey bars, egging them on to get strong, to reach for life, to not worry about getting dirty. But my marriage was not working.
And inside deep, I felt ashamed and utterly incapable … incapable of changing, incapable of moving to the next rung.
The facts of my failing—and ultimately, failed—marriage are singular, as are the facts of any relationship. Some divorces are friendly, some are chilly, and a few are horribly acrimonious. What is not singular is that I—like many, many women I know—felt trapped. I didn't know who I was. The marriage wasn't working, but the alternative was simply too terrifying to consider.
If I divorced, what about the money? I didn't have an ATM card. What about my girls? How would we survive? I was unemployable, unskilled, a techno has-been. (I stop myself, the word "techno" should not even be applied. I had been home so long I was only good for cleaning, or telling you how to decorate your house. I was really good at that, telling you what you should get rid of.)
But at some point — some critical breaking point, years after talking around myself and self-justifying and staying there "for the kids," — something triggered a crack in my life that let in a terrible light: I was unhappy staying in a marriage that was untenable, all the while it was untenable I was contributing to its untenability …
I was spinning, but here was this crack suddenly shedding light: I was really waiting for somebody to save me when there was no one coming to save me. And what was worse, more blinding still, was that there was no one coming to save my daughters. This was their reality.
I wish I could tell you that the light transformed me overnight. That the following morning when I rubbed my eyes, I was SHAZZAM'ed: cinched up like Linda Carter in a red and blue bustier, at last wielding titanium-plated bracelets and updated Microsoft Office skills, but it would be years.
What stood in my way was the 360-degree life education I needed to relearn everything, including feeling worthy. Like Kim, I googled a lot back there in the dark, but there was no online class called "Life 101". Eventually, I had to go back to school. I had to open up. I had to build a web of support, of friends, of teachers who helped me across an aching divide of self doubt. They helped me learn how to use a computer to conduct academic research, to apply for a job, to pay bills online. They helped me repair my shattered confidence.
Ultimately, to really secure my divorce recovery, I learned that it would take more than just the black and white steps of getting divorced, or even finding a lawyer. It would take not just facing my fears. It would take my actual walking into my fears — with each step making me bolder and less ashamed, with each step giving me courage. What I learned too is that if I wanted something more than a flat, empty life, it was up to me. My head, my heart, and especially, the action of my body.
I am walking today, running, but when I ask myself, "Am I happy?" I have to admit I slow down. I don't want to rush over this question. I let the question wash over me. Yes. Yes, I am I can say definitively. It's been a long time coming, but I can savor the now and its gifts in hand … like the funny video my daughter just sent where she's dying yarn on a stove with vegetables, she's an organic knitter, or something else that I don't yet know … or the good words from the doctor who has just told me I am cancer free … Or the deep satisfaction I feel at last for standing on my own two feet and finally, saving me.
To contact Liza, click here.