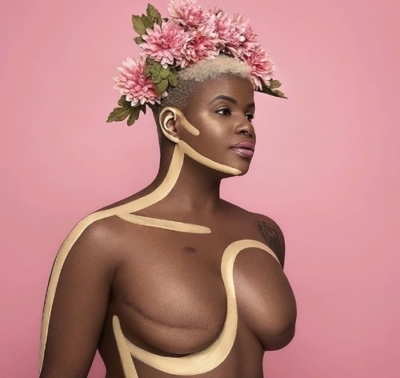 Breast Cancer Diagnosis: What You Need to Know
A note from SAS Cofounder Liza Caldwell
Dear Reader,
It happened. Life was moving beautifully for this 53-year-old, post-divorce, single woman.
It was the end of June 2016, and I was preparing for a trip to Peru. I was particularly excited as I'd be traveling alone with my daughters. I remember I was cleaning my hiking boots, having scheduled my shots, and taken care of pesky medical exams. I was wondering … wondering if I was really up to this climbing we'd be doing. I had heard it would be hard. I was asking myself if I was really up to it … when I got the follow-up phone call. 
"What?" I seemed to stammer. "Excuse me?" No, that's not part of my checklist, no where do I see THAT on the itinerary…
The words "breast cancer diagnosis" stopped me then, and in a parallel universe, I seemed to travel back in time. Stress swept up to blur my thoughts and I was suddenly a little girl again. A dumb little girl again. I was misunderstanding most probably. On the phone, the doctor kept talking, using multi-syllable words. but all the while I was not really hearing because a million things surged in and out of my head. Nothing was sticking.
Except this little girl was going to die. 
But I haven't died. Not by a long shot. I did go through a mental, physical and emotional contortion though. It was another crisis that I could liken to the crisis of divorce.  But for here and now, this particular crisis I'd like to see it lessened for you should you ever be struggling with similar news. Because this shock can happen at any time, and it's out of the blue. It only happens out of the blue! when suddenly you've joined legions of other women who've fought and survived breast cancer.
This post is about what you must know if you are given a breast cancer diagnosis. But allow me to emphasize three things up front.
First, a breast cancer diagnosis no longer means a death sentence. We are lucky that today more than 80 percent of those diagnosed with breast cancer (women and men) go on to live the lives they were meant to live. 
Secondly, put this in your muscle memory: a good question to ask a doctor if you've just received news of a cancer diagnosis or anything as frightening …

"On a scale of 1 to 10, how life threatening is this tumor (plug in any issue) you've just found?"
Because you need anchoring when you've been told something as serious as this, and some doctors who see cancer (or serious issues) everyday fail to remember we don't. We have no clue what the prospect is for life after. And thanks to stress flooding our prefrontal cortex, our ability to think straight or formulate questions go out the window.
Ask that question,"how threatening on a scale of 1-10″ to curb the stress and get some perspective.
Then, thirdly, grab your best friend. And with his or her support seek several medical opinions from breast surgeons. You want a breast surgeon with an excellent record performing the kind of surgery you need specifically. You ALSO want a breast surgeon who is particularly sensitive to the scar your surgery will leave. As the female surgeon I ultimately chose told me — months after my surgery —
"I spend the majority of my time in the operating room paying attention to how I've gone in to remove the cancer and especially, what my exit path looks like. It is cosmetic, because what helps a woman heal is not only being told she is cancer-free afterwards but that eventually, there is less and less of a scar to see. She's not reminded of her trauma every time she looks in the mirror. Recovery has a lot to do with mindset."
Two years beyond my diagnosis, I've finally made it to Peru, and as for the day to day, I look great is what I am told! I don't think about it anymore but to be grateful because my diagnosis caught the cancer so early. I am also grateful for my exceptionally skilled surgeon. Grateful for my amazing and dear friend, Susan who accompanied me to all the medical exams, and procedures and who made the nurses, doctors and me laugh. And grateful for my daughters who, joining this group of extraordinary women showed me there ain't no mountain high enough.
If you are ever diagnosed with breast cancer, chances are you will be lucky like me.  
What you need to know about your breast cancer diagnosis
Across the country, hundreds of thousands of women feel the effects of breast cancer, whether they have recently been diagnosed, are actively fighting it, are a survivor, or have a loved one who has been through these stages. Breast cancer is a reality that most women don't want to think about, but one in eight women in the United States are diagnosed with breast cancer in their lifetime.
Fortunately, there are also over 3.3 million breast cancer survivors alive and thriving in the United States today. With the support and knowledge of these brave survivors, the growing research about breast cancer, and your own network of friends and family, you can take the appropriate steps at each stage to ensure that you live the healthiest and fullest life possible.
Before breast cancer: the common causes and risks
Despite the widespread effects of breast cancer, the exact causes of the disease are still unknown. Researchers do know that any type of cancer involves the body's cells multiplying uncontrollably and excessively. With breast cancer, the rapid cell growth typically starts in the inner lining of the breast's milk ducts or lobules, which are tiny glands that produce milk for breastfeeding.
While experts haven't been able to pinpoint what exactly spurs cancer's rapid cell growth, they have been able to identify likely risk factors, many of which are preventable. If you're concerned about your own risk of developing breast cancer, you can mitigate that risk by knowing these likely factors:
Genetics: Your risk for breast cancer may be higher if a close relative has been diagnosed with breast cancer. The BRCA1 and BRCA2 genes have been linked with developing both breast cancer and ovarian cancer.
Age: While women of all ages can develop breast cancer, the risk increases with age. A 20-year-old woman's chance of developing breast cancer within the next decade is 0.6 percent, while a woman who is 70 years old has a 3.84 percent chance.
Body weight: Those who are overweight, especially after menopause, may run a higher risk of developing breast cancer. This is possibly due to higher levels of estrogen in the body, which has been linked to the development of breast cancer. It could also be because of high sugar intake.
High alcohol consumption: According to some studies, women who consume more than three drinks per day have a risk of developing breast cancer that is 1.5 times higher than those who don't drink as much alcohol.
While these risk factors have been linked to breast cancer diagnoses, no single factor has been guaranteed to result in breast cancer.
Preventing breast cancer: what steps you can take to avoid a diagnosis
No matter how much you may crave the ability to change your genetics or age, those risk factors are, unfortunately, set in stone. However, you can do your best to manage other risks, like alcohol and food consumption, to lower your chances of developing breast cancer.
Many women associate an increase in stress with an increased risk of breast cancer, as stories of women finding lumps in their breasts after going through a divorce or a losing a loved one are startlingly common. Researchers have investigated this possibility as well. A Scandinavian study found that among women who perceived their lives to be more stressful, there was an increased risk for breast cancer.
It's important to remember that these scientists have not found a definite cause and effect between the negative emotions and bodily reactions that come with stress and breast cancer diagnoses. While chronic stress has been thought to weaken your immune system, this type of bodily reaction rarely happens in isolation. When stressed, people tend to eat, drink, and smoke more, all of which could factor heavily into an increased risk for cancer.
One of the best ways to minimize your chances of developing breast cancer, especially if you feel you are predisposed because of genetics, age, or stress, is to stick to a strategic breast cancer diet plan. Research has shown that changing what you eat and how you exercise can prevent as much as 30 percent of breast cancer diagnoses. If you're looking to eat the best foods possible to lower your risk, consider working these nutritional wonders into your daily meals:
Fibrous foods: Studies in nutritional science have shown that foods high in fiber can help lower the amounts of estrogen in your body, reducing your risk of breast cancer. These fibrous fighters include nuts, beans, and whole wheat bread.
Sources of omega-3: Omega-3s are essential fatty acids that are not produced in your body naturally, so you must put in the work to get them in there. Fatty acids are important because they help with inflammation, which can damage otherwise healthy tissue. Try turning to salmon, walnuts, and oysters for your fatty acid intake.
Sulforaphane and carotenoids: These nutritional compounds have both been found to reduce the risk of breast cancer when consumed in increased amounts. Sulforaphane can be found in arugula, cabbage, and broccoli, while carotenoids are found in carrots, tomatoes, and sweet potatoes.
A breast cancer diagnosis: what next?
Sometimes, even when you take all the right preventative measures, those cancer cells decide to multiply anyway, and then it's time for you to fight it. The first step is to see a surgical oncologist, who is a surgeon with a specialty in removing cancer. Your oncologist will be able to give you your breast cancer prognosis. Often, your physician will recommend a surgeon, and they are a great place for you to start. Many women may seek a second opinion as well to understand all their options.
While you want to take the time to consider all your treatment options, you will also want to act fast to remove the cancer as soon as possible. Be sure to have a reliable support network of family and friends during this time. They will be essential in helping you make decisions and necessary shoulders to lean on during this time. There are also vast networks of breast cancer patients and survivors throughout the country. Connecting with patients in the same circumstances as yourself can be extremely helpful throughout the process.
Your breast cancer prognosis may look slightly different than others, but no matter who you are, if you are diagnosed, one of the best things to do is keep your spirits up. With today's medical options, the average five-year survival rate is 90 percent and the average 10-year rate is 83 percent. Millions of women and men live long and healthy lives after receiving a breast cancer diagnosis and it often begins with choosing the right mindset.
Since 2012, smart women around the world have chosen SAS for Women to partner them through the emotional, financial, and oft times complicated experience of change and reinvention. Women facing a major life challenge, transition or calling are invited to schedule a FREE 15-minute consultation with SAS to discuss your next smartest moves. "Life — your life — is calling you."