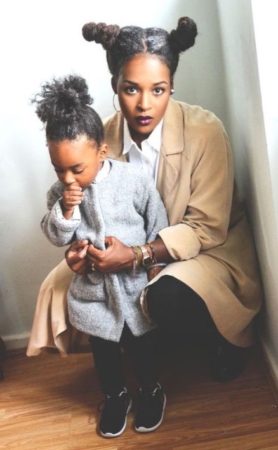 Divorcing with Children? 5 Resources You Should Know About
If you are a mom divorcing with children, we know you are worried.
Worrying about how the children will cope if we divorce is way up there on the list of reasons we choose to stay and gut it out. Hey, listen, as a momma now myself, I completely get it.  We will literally do ANYTHING to avoid causing our kids pain — even if it means absorbing massive amounts of pain ourselves. I know it comes from a good place. You are trying to shield them until you have it all figured out. But this is a mistake.
Before I opened SAS with my partner Liza, I was a teacher and school administrator for nearly 20 years.  I often knew from my students that their parents were not doing well, long before the grown ups came to talk to me.  I'd see kids in my office either in tears or in trouble and I'd attempt to get to the bottom of things. I'd hear about parents yelling when they thought the kids were asleep or finding mommy in tears in the bathroom or about dinnertimes where nobody talks anymore. You can't protect them from the symptoms of what is happening at home, nor should you.  You want to know why?  Because if kids don't understand what they are seeing and hearing, they will do two things: (1) They will assume it's about them and that this is their fault and (2) They will use their imagination to fill in the reason why it's their fault.
You must prevent this. You know this is not their fault and the children need to hear you say it.  You need to give them an age appropriate explanation as well, to help them dispel the myth they've told themselves.  You need to keep the conversation flowing from now on — this is not a one time event.  It's an ongoing back and forth because as they grow and mature, their understandings and questions will change as well. They need to know they can come to you, anytime, about anything, forever. This is an opportunity to open a door with your kids and to show them that you know this is happening to them, too.
But how do you start the conversation about divorce with your children?
Yeah, it's not like divorce comes with a manual and page 12 outlines exactly how to talk to your children about why you are divorcing.  However, there are some good things out there to explore, to help you frame the conversation with your children and to help you and the whole family navigate this big change. I encourage you to get online and do some digging, but in the meantime I've shared five of my favorites with you here:
1. Sesame Street.  For the younger set, this is a fabulous resource. Here you'll find videos, songs, and printable materials.  You can also find the videos on YouTube so you can download them to watch anytime.
2. Banana Splits.  I discovered Banana Splits while I was teaching and I'm a big fan. It was designed with schools in mind but they have a great parent resource section with books to read and activities to do with your kids. This is best for kids in grades K-8th.  If your child's school doesn't know about Banana Splits, I highly recommend you share the link with them and encourage them to look into offering it at school.
3. Creative Therapy. Kids learn best by doing, right?  Creative Therapy offers two games you can play with your kids: "Talking Feeling & Doing" (ages 7-12)  and "Nobody Asked Me" (ages 8-15.)  What better way to connect with your child than through play?
4.  PBS Kids. This is a great website for upper elementary-middle school-aged kids that includes info on a wide range of topics. The section on divorce includes a quiz, advice, videos, facts, journal writing prompts – and more.  There's also a section for parents that is worth checking out.
5.  Finally, visit the bookstore.  One of my favorite ways to teach my students and now my own son, is through stories.  There are quite a few good books out there to help kids understand divorce, but they are sometimes tough to find.  Here is a list to get you started:
Younger Readers
a)    Standing On My Own Two Feet by Tamara Schmitz
b)   Two Homes by Claire Masurel
c)    Was It The Chocolate Pudding? by Sandra Levins
d)   It's Not Your Fault, Koko Bear by Vicki Lansky
Lower Elementary School
a)   Dinosaurs Divorce by Marc Brown
b)   Divorce is Not The End of The World by Zoe Stern
c)    I Don't Want To Talk About It by Jeanie Franz Ransom
d)   When My Parents Forget How To Be Friends by Jennifer Moore-Mallinos
Older Elementary & Middle School
a)    It's Not The End of The World by Judy Blume
b)   My Parents are Divorced Too by Melanie Ford
c)    Getting Through My Parents Divorce by Amy Baker, Phd, and Katherine Andre, Phd
d)   What Can I Do? by Danielle Lowry
Ok, Mom, I've armed you with some tools so now it's up to you.  Please know that Liza and I are here if you have any questions or need additional resources.  If you haven't talked with us, please do take us up on our free consultation.  We can help you figure out how to help your kids – and so much more.