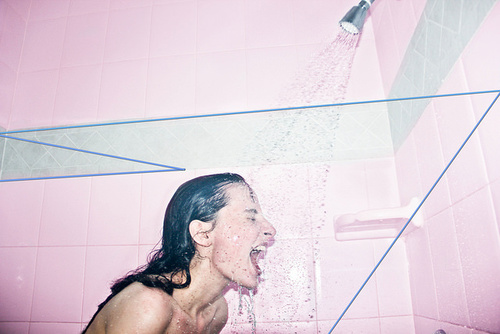 9 Reasons You Should Hire a Divorce Coach
Maybe you've debated for years if you should stay or go, until finally you were so miserable you couldn't breathe. Or maybe HE announced out of the blue that he was unhappy and he wanted out. He wasn't interested in "working on things" and you? You never saw it coming. Or was it that your relationship just slowed down over the years until it came to a grinding (aching?) halt? No matter how your marriage ended, it probably feels like someone took your entire life as you knew it — and blew it to pieces.
Now you are facing divorce. You know you have to put yourself back together … but how? The questions running through your head won't stop …"Can we even afford a divorce?" "What about the kids, will they be ok?" "Will I have to go back to work?" "What will my friends think — who are my friends?" "Why is this happening to me?" "How am I supposed to start over at my age?"
Your list of unknowns keep growing. This is to say nothing about your heart, your pain. You have zero energy to tackle any of the tasks in front of you. You probably don't know where to start. What comes first? How do you know how to divorce? Whom to trust? Every little and big thing seems interconnected — like a precarious house of cards, if you misstep, you worry, too, about bringing down the whole house.
Recognize that this is not the time to try and "go it alone"
You aren't your best self right now. Your stress level is through the roof. You are forgetful, exhausted, and clumsy. You aren't sleeping (or you are sleeping too much), you aren't eating or exercising, you may be drinking too much, and the household chores are piling up. And you know what? You really don't care. Yet the decisions you are facing have real and long lasting impact, so you really can't afford to screw up. What are you supposed to do?
In times of old, women walked into a lawyer's office, and often, quite literally fell apart. They knew there was a legal aspect they had to address, but the emotional story got mixed up in the sharing and taking in of information. The fact is lawyers were never trained to be your therapist, and that has not changed.  Mis-using your lawyer except for what you absolutely need her/him for is a waste of your time and your money.
What's a divorce coach?
Understand that this is real: divorce is a major life transition — as is getting married or having a baby; although divorce sure feels like the other end of the spectrum, doesn't it?  Something akin to death. You are fearful of the loss of everything you've ever known, everything you've ever worked for. Life transitions or life crises, are moments in our life when everything changes and life takes on a very different look. Today, with the times evolving, there is a professional skilled in your transition (not only the preparing for it, but the dealing with it, and especially, your recovery.) To understand more, you might consider the role of a midwife, an expert who is seasoned in the delivery process and also the emotional caring involved in helping women adapt to major change — giving birth. Midwives assist us in the weeks and months leading up to a birth, and if you follow the show "Call the Midwife," they are there afterward, making sure that the mother and baby, being well cared for and supported, are optimizing every chance to thrive.
Divorce coaches (the experienced and certified ones) are the holistic (emotional and practical) professionals trained to help you with the monumental shift of divorce or separation in your life. They are expert in helping you understand what you can and cannot do at any given stage, as they help you keep front and center the need to navigate this transition smartly and healthily. For ultimately, your goal is not to merely survive the divorce — but to make the best decisions that will ensure your (and your children's if you have them …) healing.
Ask for help
Accept that divorce is bigger than you, right now. Accept that you did not study divorce law in college. Accept above all that THIS IS HARD and you cannot rely on your intuition (although it will help) or problem-solving through the night with Google.  At some point you must find the right people to talk to.  The right people — not your scarred and emotionally-embattled neighbor who got divorced years ago and never healed. (Be careful of her.)
The reality is, you want to lessen the cost of mistakes fueled by stress and a syndrome of not knowing what you don't know. You can do preliminary work, of course, by searching info on divorce laws in your state, or getting your papers/docs organized,
but there comes a critical point when you must have specific feedback on your specific circumstances.
Start with your best friend and your family — only if you think they may help. Tell them you could really use a shoulder to cry on and help with the kids. Then move onto lining up the best professionals to support you. The fact is your friends and family mean well, but they aren't trained to help you with a divorce.
Everyone thinks the first thing to do is get an attorney. It is not. Before you hire a lawyer, you have to decide what the right divorce process is for you. Is it mediation, collaborative, litigation, DIY? What are the pros and cons of each? What circumstances in your life make you a good candidate or not for each one? Once you know which model of divorce you might follow, then you can look for an attorney who practices that type of law. However, you'll immediately face this next question, "How do I know if s/he is right?" "Do I just hire the most expensive one because that means she's good?"
Hire a divorce coach first
A coach will help you bring down the stress! S/he will help you understand the divorce process, what kind of lawyer you might use, and the different options available to you. She will also have a list of excellent professionals to recommend (vetted experts who have helped her clients well in the past); and your coach may even accompany you to meetings with an attorney to keep you on track, to back you up, to make sure you are getting what you need from the meeting. Finding an attorney is just one part of your strategy for taking control of your life, however. Do you understand your finances? Your divorce coach may connect you with an outstanding certified divorce financial planner who can begin to teach you what you must know about your financial decisions. For example, does it makes sense financially to sell or keep the house? As for the other questions brewing in your head, where will you live? How will you tell the kids? A divorce coach is there to guide you to the answers and to many, many more in a process considerably more humane than booking an hour with an attorney.
Which brings up a good point, why would you pay for yet another "professional" when you are dealing with the cost of divorce?  The short answer is if you are interested in actually saving money, time, and emotional anguish, the question is really, can you afford not to use a divorce coach? A divorce coach saves you money by acting as your guide (at a much lower price point than an attorney); empowers you to use an attorney for only what you absolutely must; connects you with other professionals, who along with the divorce coach, can give you "diversified" insight to the questions at hand; and elsewhere cultivates your confidence and creativity with solving other issues that arise with giving birth to a new you.
How do you know if you need a divorce coach? Ask yourself, do any of these 9 dilemmas ring true? If so, hiring a coach could be the best investment for you if you want to stay strategic, money-aware, and healthy:
You aren't thinking clearly
You are unfamiliar with the divorce legal process or don't know what comes next
You can't get past your anger
You are paralyzed by fear
You either aren't making good decisions or you aren't making any decisions (You wonder what a good decision is when you can't know the outcome for certain)
You don't understand much about your finances
You don't know what being the best parent now "looks like"
Your confidence is at an all time low
You have no idea what you are going to do after the divorce is over and you face yourself
Certainly, it is possible to get through a divorce on your own. Many people have done it alone. However, if you find a divorce coach who guides and empowers you and leads you to others who support and protect you, you will be much better positioned to make smart and sound decisions about the future, for you and your children.
Since 2012, SAS for Women is entirely dedicated to the unexpected challenges women face while considering a divorce and navigating the divorce experience and its confusing afterward. SAS offers all women six FREE months of email coaching, action plans, checklists and support strategies for you, and your future. Join our tribe and stay connected.