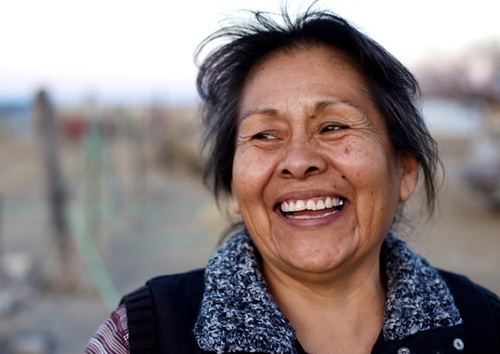 Life After Divorce? It's Going to Be Better Than You Imagined!
Saying goodbye to a marriage is tough. When you get a divorce your entire life changes. From finances, to parenting, to even loneliness, there are a lot of hurdles to get over, but in the end, remember this: you are getting a divorce for a reason, and life moving forward, your life after divorce, is going to be better than you imagined it could be.
Remember Why You Are Getting a Divorce
In order to move forward and enjoy your new life as a single woman, it is important to remember why you and your spouse are separating in the first place.  Now, we are not talking about dwelling on all the bad stuff and getting stuck in the past, but giving yourself permission to look forward to your future without your mate.
When Janice was newly divorced she concentrated so much on what she was missing (someone to talk her day over with; someone to share her hopes and dreams with; someone to help pay the bills –and take out the trash), that she began to romanticize the marriage she had loved.
"Lucky for me I had a good friend who shook away those "fake memories" and reminded me of the reasons why my husband and I split.  Despite my faulty memory, all was not rosy in our relationship and if I was ever going to find the kind of fulfilling marriage I dreamed about, I was going to have to move past that relationship and open myself up to another, hopefully, better, one."
Until you acknowledge what went wrong in your marriage, not only will you thwart your efforts at new happiness, but you will set the stage for a repeat performance and doom your next relationship to failure too.
---
​If you think you are alone on this confusing path to healing, you're not. 
To feel better, read "How Long Does it Take to Recover From a Divorce and 4 Signs You are On Your Way."
---
Life After Divorce Does Offer Some Benefits 
Being alone for a while (even a long while) isn't a bad thing. Many women discover life after divorce to be a freeing experience. Even when money is tight, and the struggles of single parenting are exhausting, the benefits of being alone can be more than worth the downsides you experience. Here are just a few things single, liberated women have reported after their divorce:
Peace.  Life pre-divorce can be chaotic and stressful. While separating may be hard on both of you, staying together is often worse. If your marriage has dissolved into fits of anger and frustration, going your separate ways can often restore peace to your home – and your soul. Leaving a marriage may add some temporary chaos to your days, but once the split is final, your life can resume at a more peaceful level.
Living Life for Themselves. For many women, divorce offers them the chance to concentrate on themselves for a change. Tending to be caregivers and "fixers" in a relationship, women often shortchange themselves when stuck in a bad relationship. Once they break free of the marriage, they allow themselves the opportunity to seek a job change; new hobby; lifestyle change; etc.


---

​Who are we to know ANYTHING about divorce? Check out our work, our story, and why we're so proud to be supporting you in this journey to reinvention.

View "A Woman's Journey: Rediscovering Yourself after Divorce."​

---

Income. "While my income was half what it has been when I was married, I soon discovered that without my spouse's spending, my income was enough to give me what I really wanted – peace of mind," says Diane. Always a thrifty person, she discovered that living in a smaller apartment and driving an older car didn't bother her at all. "I suddenly had the freedom to use my money the way I saw fit and that was exhilarating!"
Less Mess.  For Pam, life after divorce meant finally having a clean house. "My ex was a real slob. Once he was gone I soon discovered that my house remained clean and I loved it. Not that a messy home isn't worth the right partner, but having to constantly clean up after someone you don't like much anymore sure wasn't worth it."
More Time. Married women (especially those with kids) are expected to do it all: work; raise a family; keep a tidy home; volunteer; do all the errands; and more. For some, leaving a marriage actually offers them more free time. Listen to what Renee had to say. "I was terrified of being on my own with the kids. How was I going to get it all done when I was struggling before my divorce to manage my life? But once my husband moved out, I began to see how much I had done for him (and how little he did for me). My schedule didn't change all that much, and then the weekend came and the kids went to spend it with their dad. I had not had a weekend free to do whatever I wanted in years! I know I am lucky because my ex-husband is a great dad and takes our kids virtually every weekend. This gives me the chance to catch up on things around the house; take a nap; or even go out with friends. The best thing about my divorce: I have more free time to myself.


---

Feel inspired. Build your confidence. Read our ​unusual "100 Must Do's for the Newly Divorced Independent Woman."

---

Becoming Friends Again. In some cases, living apart can help couples become friends again. Just because you aren't married does not mean you have to be enemies. This can be especially important for those with children.
Getting a divorce isn't meant as a way to ditch your responsibilities and start a whole new life. But, it can take a chaotic life and make it easier to manage.  For some women, moving beyond their marriage offers them the chance to pursue their dreams; travel the world, or simply relax again. Life isn't meant to be spent in constant chaos. When it is time for a divorce, don't consider it a failure, but rather a learning experience. Take what lessons you can from your marriage and your divorce and move forward towards a new beginning. Don't wallow in defeat, but rather race toward victory. After all, in your life after divorce, you are free to pursue any future you want. So get out there and enjoy yourself. You deserve it.
---
Moving on after divorce. Starting over.
There are requirements …
•  Understanding what healing looks like: discovering what to shed and what to choose now
•  The Pause. Appreciating it and getting comfortable with the discomfort as we embrace this moment and use it for clarity and direction
•  Recognizing we are comprised of many parts and that these parts, having survived the divorce crisis, now need our full attention to heal and adapt
•  Taking stock that there is still work to do — a conscious un-blending of who we once believed we were and who we want to be, who we truly are. The process is hard-earned, and also our most precious opportunity
This is the work of Paloma's Group. Not your typical divorce recovery group for women.
Read more about Paloma's Group here.