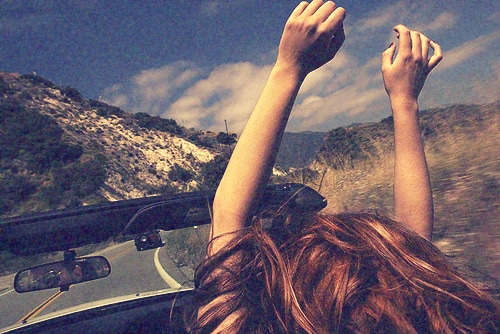 I Thought Getting a Divorce Would Be the End of Me. It Wasn't!
Did you claw your way though the holidays and then find yourself fantasizing about getting a divorce? You aren't alone.  January actually has the nickname "Divorce Month," if you can believe it.
Turns out, January is not the only month with this dubious distinction. If you Google "divorce month,"< spoiler alert> you'll see other articles dubbing February and March with the same, less than lyrical title. Why is that, do you suppose? It's because there is no perfect time to get a divorce, though there may be some corollary with the lack of light and our dwindling reserves. January arrives, we kept it together through the holidays, and then more dark winter months descend and we are trapped in the house together, entirely too much. Sunshine, lightness, like our former selves, seem an eternity away. For those unhappily married, that darkness becomes nearly unbearable, and we finally admit to ourselves that we can't do this anymore. Getting a divorce seems like the way OUT.
I honestly don't remember what month it was or how low the sun was when I hit that wall. But I do remember screaming at my (then) husband across the airport, "I WANT A DIVORCE!" And oh wow, did that feel good. Then I was terrified. What did I just say? Getting a divorce is a lot of things.
It's decision-making, it's paperwork, it's moving, it's mourning, and it's being on your own again. I thought I could handle it, it had to be easier than living in the shadow of that marriage for a single moment more. But I wasn't prepared for just how lonesome the process was, especially in the beginning. You know, when you are not sure and struggling and are still thinking the problems might just be in your head?
I look back at my journals now and wish I could have talked to this girl I was, to let her know she's going to be okay. At the time, however, you can see from my journal excerpts that I was in that gloomy, dark place, full of doubt and fear:
"I'm lonely / What's going to happen to me? / Am I good enough at my job? / What am I forgetting to do? / I'm so lonely / I don't know if I can take it / What's he doing, is he ok? / Why do I care? / How will I get everything done? / I don't want to disappoint anyone / What the hell happened to my husband? / What happened to me? / Wait, who am I now?"

"Everything is such an effort. Everything. Should be going to sleep now. Eating, sleeping … either I do too much or not enough. Don't want to do either alone."

"I cannot describe how awful it feels to go through these feelings alone."

I started crying today in my office because everything E.V.E.R.Y.T.H.I.N.G is such a f*ck*d up mess. I have absolutely zero moments that are stress free or parts of my life that are in order. My personal life — a mess. My emotional health — shot to hell. My finances — drained. My work — behind. My marriage — OVER."
I share my journal entries because I'll bet there's a woman out there reading this now, who feels like I did. And she needs to know it doesn't have to be so lonely. It will change.
Are you listening?
You won't feel like this forever, I promise. It will get better. You will smile and laugh again. You will regain control of your feelings and your money and your career and your life will be yours again. It won't happen overnight, but it will happen.
Are you wondering what makes me say this? Because I did it! I got through my divorce, I moved out on my own, I pieced my career back together, and I chipped away at the debt. Later I met someone whom I love very much and decided I'd give marriage another go, albeit cautiously. We bought a house, and now I have a beautiful baby boy, who is the light of my life and my heart and my soul. I'm not just okay, I'm great!  Who knew?
Getting a divorce can be really lonely. But it doesn't have to be. My number one piece of advice? Talk to someone you can trust. Find a friend whose been through divorce, a family member, a therapist or divorce coach — someone you know who will give you good, seasoned, non-judgmental feedback, and a lay of the land. You don't have to do this alone, in fact, you shouldn't. You need perspective. You need someone to help you think things through, to give you fresh ideas you haven't thought of, and to help you keep moving forward.
I thought getting a divorce would be the end of me.  Happily, I report I was wrong. Quite the opposite, it made me who I am: a confident, happy woman who works hard to thrive each and every day. Now that I know what's possible, I spend my days at SAS helping other women find out, and discover themselves, too.
Since 2012, SAS for Women is entirely dedicated to the unexpected challenges women face while considering a divorce and navigating the divorce experience and its confusing afterward. SAS offers women six FREE months of email coaching, action plans, checklists and support strategies for you, and your future. Join our tribe and stay connected.