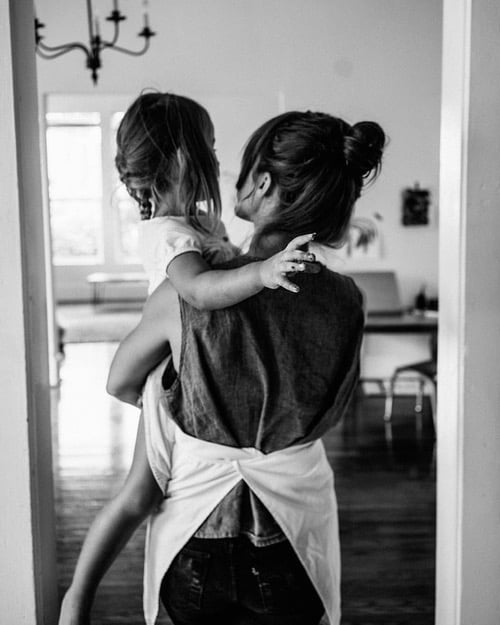 Parenting Through Divorce: 8 Things NOT to Do
Being a parent always offers a healthy dose of challenges, but parenting through divorce means facing challenges on a whole other level. Throughout your divorce, you may feel a surge of emotions—from anger to bitterness—but it's ever so important to cope with them. Despite the impulses you may feel, these are some things you should not do to lessen the impact of divorce on you and your children.
1. Don't aim to seek justice through the court system
Do everything to avoid court by getting educated in advance. Learn what your legal choices are and how you want to go through the divorce process. Talk to a divorce coach to understand your choices based on your needs, your story, and to help you take the next steps. Going to Family Court is a last resort. You want to negotiate and reach an agreement before then. Negotiating will save you months in court and thousands of dollars—plus it can result in a more harmonious coparenting relationship.
2. Don't make your children choose sides
It's important to recognize that your children do not have the same relationship with your Ex that you do. With some exceptions, children naturally love both their parents. Respect your children's bond with your Ex by never asking your children whom they want to live with or who's the better parent. If your children share unprompted thoughts about parenting arrangements, listen and ask your divorce coach, attorney, or mediator how they can be taken into consideration as decisions are made.
3. Don't complain about your Ex in front of your kids
Pay attention to how you speak about your Ex in front of your children. Do you demean him or her? Do you get angry? Even your body language or tone of voice can send confusing and painful messages to your children. Over time, the hatred or bitterness you feel toward your Ex can dissipate, but these emotions will leave a lasting impression on your kids. Even if children and teenagers don't verbalize their thoughts, hearing you complain about their other parent does affect them.
4. Don't keep the kids from your Ex
Studies show that children can develop mental health issues when there is a disruption of a parent-child relationship. Do what you can to support your children's relationship with their other parent. There are special circumstances, however, where you should keep your children away from your Ex, like when there has been a history of domestic or substance abuse. In these cases, supervised visitation is the best way for your Ex to have contact with your children.
5. Don't coach your children
Coaching your children to say what you want is a big no-no. During the divorce process, you may deal with a judge and possibly a custody evaluator—both are trained specialists and will know if your kids are repeating lines they've heard from you. Not only will this make you look bad, but it will put your kids in a terrible position. Divorce is a difficult situation for them, too, and coaching your children could confuse them more.
6. Don't go to court with your children
If you become involved in a custody battle, it might seem like a good idea to take your children to a court proceeding to sway a judge's decision. But this could backfire. A courtroom is no place for children and dragging yours along could make you seem manipulative or irrational. If no one is available to care for your little ones while you attend Family Court, many courts offer children's waiting rooms.
7. Don't make false claims
If you do go to court, making false claims about your Ex is one of the worst things you can do. Lying under oath and fabricating statements are considered perjury, a crime punishable with fines or jail time.  Getting caught making false claims is also likely to affect your request for custody; you could even be brought back to court to have a final order changed. To avoid these and other sticky situations, always acknowledge the truth of events.
8. Don't leave the state with your children (or break other standing orders)
Some counties have standing orders that go into effect when a divorce is filed. Other counties issue standing orders when requested. A standing order will come into place to ensure that you and your Ex refrain from any actions that could disrupt the lives of your children. Taking your kids out of state or enrolling them in a new school without permission from your Ex may violate your standing orders. Be sure to carefully review your court's standing orders because failure to comply could make you guilty of contempt of court, an offense punishable with jail time or a fine. If you wonder if you can or cannot do something as your divorce coach or legal counsel. Getting divorced can be a scary and lonely path. Educating yourself on the do's and don'ts of the process will make you feel more empowered and less intimidated. With the right mindset and knowledge, you will avoid making mistakes that will impact your family and begin to parent through divorce in the healthiest way.
This article was authored by Karen Lopez, writer and researcher at Custody X Change, a custody app solution. Custody X Change provides software for developing and managing custody agreements, parenting plans, and schedules.
Since 2012 smart women around the world have chosen SAS for Women to help them through the often times complicated and confusing experience of divorce. For emotional support and structured guidance now, consider Annie's Group, our virtual divorce support and coaching class for women thinking about divorce or beginning the process. Schedule your 15-minute chat now to learn if this education is right for you, and where you want to go.