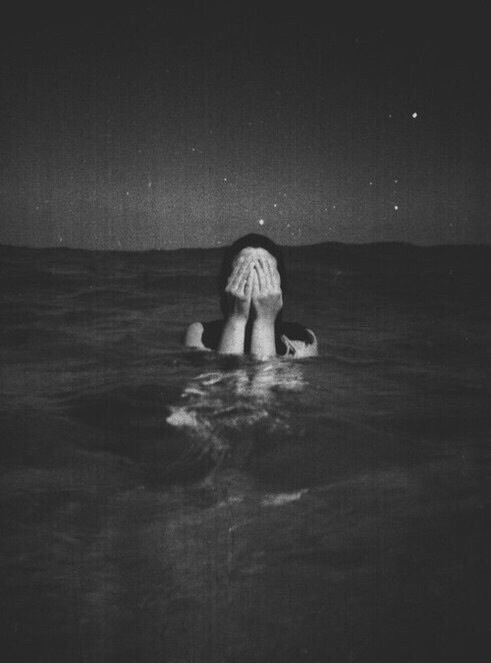 What You Must Know About Deciding to Divorce
On some level, just landing on this page, reading this blog means a part of you is seriously contemplating divorce. Yet, it's just a part of you. Choosing between deciding to divorce or working on your marriage is extremely confusing. There are so many unknowns and what-if scenarios racing through your mind that it's difficult to think clearly.
Then there's the fact that it's not all bad. There are some things about your marriage that still work.
Maybe you're excellent parents, or your lifestyle is exactly what you want. Maybe the sex is still great, or your spouse is your best friend.
And it's because of the good that still exists that you're just thinking about divorce and haven't already filed. Yet, you're still thinking about it and still feeling uncertain.
Another part of the confusion you're facing about the future of your marriage is that there's so much uncertainty about what that future will hold.
You simply don't know what you don't know, and that's a little terrifying. It's like trying to drive on the expressway while wearing a blindfold. You know nothing good can come from making a decision if you can't see the whole way ahead, or so you think.
Then there's the fact that divorce is one of those life decisions that will have repercussions that last years if not a lifetime for you and your entire family. That's why it's so important that you get educated not only about divorce but about all the possible options to keep you from feeling so unhappy in your marriage.
You need to identify and play out the various scenarios by asking some important questions. You need more information.
What would deciding to divorce mean for you financially?
Of course, there are many different scenarios to consider, but the two most obvious options are to either divorce or to remain married.
Divorce can put tremendous financial strain on your family. But life after divorce can be financially difficult, too. You (and your children if you have them) have become accustomed to a certain lifestyle that will likely be beyond your means post-divorce.
On the other hand, staying in the marriage would likely mean the financial situation would remain the same. If finances are one of the major difficulties you and your spouse are having, then staying married may not work for you.
Gaining clarity about the financial impact of deciding to divorce or choosing another option will make your decision easier.
What would each scenario mean for you legally?
Obviously, divorce requires the legal dissolution of your marriage and agreement on how you will separate everything you've created and built during your marriage. But there are other options that could have legal repercussions too.
How will each scenario impact your family?
Your family includes your spouse, children, in-laws, parents, siblings, extended family, pets, and close friends. Whatever you decide will impact everyone you love (including yourself).
This is where it typically gets difficult for women. Many women regularly place the needs of everyone else before their own.
Some women will still put the needs of others before their own even when contemplating divorce.
Others will recognize this pattern and instead make their decision with only themselves in mind.
Neither extreme is helpful when it comes to evaluating the impact each option will have on your family. The best way to evaluate each scenario's impact is from a position of personal integrity which can be difficult to achieve when you're feeling scared or confused.
How will your life "work"?
Regardless of the decision you make, you, your children, home, car, yard, work, meals, bills, and repairs, etc. will all still need attention. Things still need to get done. You have a lot to consider.
You'll need to have a solid plan for how you'll make your life work, whichever option you choose.
Yet, even knowing these questions poses another problem. You can't even begin to answer them without understanding all of your options. You do have more options available than simply deciding to divorce or stay married.
Continue researching online and gaining an understanding of the divorce laws in your state. Another good step to take, if privacy is paramount, is to take a private, online class that educates you on the emotional, legal, and financial journey. A good class, and one that in particular highlights the needs of women, will give you the foundation you need to manage your own expectations of what you can and cannot do and where you should focus your attention. Structure and steps to follow through with are key to you shifting the cycle of wondering and worrying.
This will also advance you for the all-important step, talking to experts to get real-time feedback on your particular circumstances.
One of the experts you might consider working with is a divorce coach (you don't have to commit to divorce to work with one), so you hear specific feedback on your story and the appropriate options.
Divorce coaches are experts at seeing the possible resolutions to marital difficulties. When you work with one, you will receive thoughtful advice for the situation you're facing. You'll also be fully supported as you work to gain clarity while deciding to divorce, to revive your marriage, or to take an alternate path.
If working individually with a divorce coach isn't for you, another option is to join an online divorce support group geared toward those seeking structure, guidance, education, and support as they determine whether to divorce or not — or for those who are beginning the actual process of divorce.
Going through divorce alone is not recommended.
The key here is to get support. Staying in your own head, doing your own research, and talking with friends and family will never, ever give you the unbiased support you need. Deciding to divorce is difficult.
It's a decision that is deserving of you taking the time to carefully evaluate your thoughts, feelings, and options. Just because your marriage isn't currently what you want or need it to be, there's no reason for you to rush to make a decision (unless your or your children's safety is at risk).
The kindest and most solid path forward for you is to take the decision off the table until you discover the various paths that exist for you. Once you learn about your options, you'll metabolize them, and there will likely come a tipping point that directs you toward the best decision for you.
SAS for Women ladies are those amazing women you meet who are entirely committed to experiencing divorce on their terms. Women facing a divorce, or contemplating it, are invited to schedule a free consultation. "Divorce requires a one moment at a time approach" ~ SAS for Women