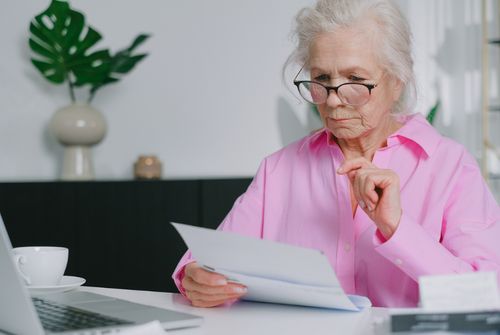 How Does an Online Divorce Work and Should You Get One?
Many couples look for ways to save time, effort, and money when going through a divorce. Why should spouses overpay if they can avoid expenses? Fortunately, in the 21st century, various tools exist to simplify the divorce process—for example, professional mediation and online divorce.
Let's focus on online divorce help. It sounds tempting; however, many people do not fully understand the essence of internet divorce services.
Below, we will look at the key issues and concepts of divorce via the Internet. Spouses should read the information before deciding whether it suits them or not.
What is Online Divorce?
Online divorce is a fast and reliable way to prepare divorce forms for uncontested cases. Spouses will NOT receive the final court order online, only support in preparing the required documents.
To use online divorce, spouses should:
For this, the spouses need to agree on the divorce and its terms, such as child custody, property division, spousal support, and other marriage-related issues.
Pass a marriage-related questionnaire (interview)
With the help of an online survey, the petitioner provides the necessary information about their marriage and the divorce terms. Based on the answers, the system generates customized divorce forms.
Online divorce companies provide legal form preparation services. Moreover, some web services offer extra assistance with filing for divorce online or offline for an additional fee.
Some of the top U.S. online divorce websites are:
What are the Benefits of Online Divorce?
Each online divorce platform has its specific advantages. Below, we will highlight three common ones.
Price
The average cost of divorce in the US is $12,900. However, most of this is due to attorney's fees.
Hourly fees for family law lawyers range from $75 to $1,500. In addition to lawyer services, spouses need to pay filing fees, parenting courses, real estate assessments, etc.
However, spouses can cut divorce costs by half or three times with online divorce. First, in an uncontested divorce, spouses do not need a lawyer to protect their interests. Partners can have a DIY divorce.
Secondly, completing forms is inexpensive. For example, the OnlineDivorce.com basic preparation divorce service costs $139.
Risk Minimization
During a DIY divorce, the spouses are fully responsible for the marriage dissolution process, from preparing papers to defending their interests in court. Quite often, during the paper preparation, spouses make mistakes.
Using online divorce services, spouses can ensure they have selected and filled out the needed forms. Also, specialized services provide easy-to-follow instructions for filing with the court. 
Having a guide, divorcing spouses can easily overcome the pitfalls of the court process independently.
---
Speaking of risk minimization, consider what else you might be doing and check out "36 Things to Do If You are Thinking About Divorce."
---
Fast Service
Depending on the workload, the preparation of divorce forms with a lawyer can take a week or more. However, spouses can file for divorce in two business days with online divorce.
What Should I Consider When Selecting an Online Divorce Service?
When choosing an online divorce company, spouses should focus on:
There should be real testimonies from customers. Spouses can also read reviews and ratings from trusted experts.
An honest online divorce service, which values ​​its reputation and strives to provide high-quality assistance, has a money-back policy. 
Customer support helps improve the service and assists with issues, such as a refund or survey completion.
On average, all services have roughly the same price for generating ready-made legal forms. However, if the price is below $100, it's a red flag that the firm sells blank or low-quality divorce papers.
Online divorce must provide COMPLETED forms. Spouses can download blank forms for free from the court's website. If you are offered them for money, it is 100% a scam.
Proven, trusted online divorce websites have lawyers available to provide additional legal advice to clients regarding their cases. It is not a mandatory service, but it is a benefit.
User-friendly functionality
Spouses should pay attention to the process of generating papers, whether the provided information is relevant, whether all the buttons are active, and how the payment for services is made. Everything must be clean and work well.
Pay attention to how long the online service has been on the market. The age of the service indicates its reliability and relevance to customers.
What Documents Do I Need to Assemble for Using Online Divorce?
To fill out the questionnaire provided by the online divorce service, the spouses need only their Marriage Certificate and the Birth Certificates of any children.
---
Check out, "Thinking about Divorce? Important Steps to Be Prepared".
---
How Long Does Online Divorce Take?
The survey takes up to two hours to complete. But it is worth noting that the number of questions depends on the state and the divorce case circumstances.
Also, we should point out that the systems of such services as DivorceFiller.com and ItsOverEasy.com save the survey result. It allows the spouses to take a break and continue later. 
The generation of divorce papers takes up to two business days. Some services even offer to speed up this process if circumstances require it.
How to Apply For Divorce Online?
When spouses decide to get a divorce online, the steps for their divorce are as follows: 
Sign up

.
All online divorce websites offer customers to register and create an account to protect personal data.
Answer primary questions.
Before proceeding to the survey, the system will ask the petitioner a few questions to determine if they can use online divorce services. Completecase.com also allows the petitioner to invite the other spouse to complete forms together.
Pass the survey

.
Usually, the questions relate to the spouses' financial situation, property, and children. Also, spouses should point out the grounds for divorce and other terms, such as spousal support (alimony).
Review the data entered.
Before sending information to the system, spouses should double-check all data and edit if necessary.
Generate forms.
When the spouses submit their data to the system, the forms generation process begins. The system selects and fills out papers based on the answers provided.
After the paperwork generation, a client can download, print the completed forms, and file them with the court. If the spouses do not pay for additional online divorce services, the cooperation between the website and the client ends.
Can I Download the Documents and Take It to a Lawyer to Review?
Yes. When the couples have downloaded their forms, they can do whatever they want with them. If the petitioner seeks to double-check whether they have prepared all the necessary divorce papers, they can take the document packet to a lawyer for verification.
Getting divorced online does not prevent spouses from hiring and cooperating with lawyers. As mentioned earlier, online divorce services are reliable SUPPORTING tools.
Can I Get a Refund If I Change My Mind about Using the Services?
Yes, spouses can request a refund if they are unhappy with the services provided or change their mind about using an online divorce service. However, partners should note that each online divorce company has its refund policy.
For example, CompleteCase refunds charges within the first 30 days after purchase. Spouses can ask for a refund by calling or emailing Customer Support directly.
How Can Lawyers Still Be in Business If an Online Option Is Credible, Legal, and Efficient?
Online divorce is absolutely a legal service. However, most online divorce platforms do not provide legal advice because they are designed for a DIY divorce.
In addition, spouses turn to lawyers if:
the client needs legal representation of their interests in the courtroom;

the client wants a lawyer to submit their documents (since the petitioner does not want to waste time visiting the court, standing in lines, and doing all the legal paperwork);

the client needs to deliver the documents to the other spouse.
Online divorce will never replace a lawyer's services, especially in contested cases, where clients need complete legal protection.
Read "What is a Contested Divorce?"
Who is Not a Good Candidate for Online Divorce?
Online divorce really works for different cases. However, as with medical treatments, there are also some contraindications. These include:
if the spouses have heavy disagreements (contested divorce);

if the spouses have a lot of property and they do not know how to divide it;

if the spouses have a business and have difficulty splitting assets;

if the spouses have large debts.
In all these cases, spouses need qualified legal advice and support throughout the divorce process.
---
Consider reading "The 9 Biggest Divorce Mistakes Women Make."
---
Ask Yourself These Questions to Determine If an Online Divorce Is Right for You
To determine if online divorce is right for you, ask yourself the following:
Are you and your spouse ready to cooperate in the divorce process?

Can you decide how to divide your marital property/child custody/spousal support (alimony) for satisfying both parties?

Are you ready for mediation (if you and your spouse have minor disputes)?

Do you want to do all the paperwork yourselves?
Although divorce online is an easy and fast way to prepare paperwork, spouses should evaluate their desire and ability to deal with court filings independently.
Final Words
Online divorce and law firms have their advantages and disadvantages. However, they both seek to help spouses overcome divorce with minimal losses. Only you can decide which option is better to choose.
Notes
Jamie Kurtz is a divorce lawyer and a member of the LA County Bar Association and the State Bar of California. She's a co-founder of a law firm dealing with uncontested divorces and a contributing writer for OnlineDivorce.com, an online divorce papers preparation service.
Since 2012, SAS for Women is entirely dedicated to the unexpected challenges women face while considering a divorce and navigating the divorce experience and its confusing afterward. SAS offers women six FREE months of email coaching, action plans, checklists, and support strategies for you, and your future. Join our tribe and stay connected.