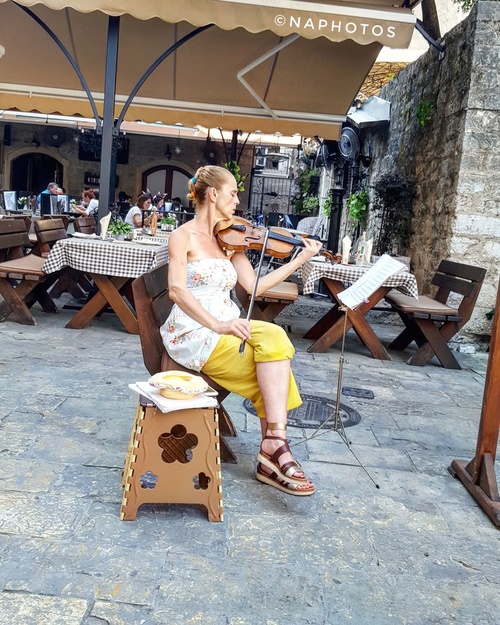 Self Care after Divorce: Loving Our Bodies, Ourselves
Taking care of ourselves can be challenging on our best days. Work, children, aging parents, pets, email, the car, smartphones—all of them competing in a dizzying buzz for our attention. Yet, self care after divorce is crucial. There's no one around to casually remind you it's time for another teeth cleaning or that you seem to be carrying a backpack of rocks between your shoulders. Still, the things that support, nourish and safe guard you need to be taken care of, perhaps more than ever. Because so much of life that is good, so much of life that must be maintained, is on us! Including our own well-being. No matter how old I get, it still feels odd and a little unfair that the outside world doesn't come to a screeching halt when I feel upended. But stomping my feet and demanding the world JUST STOP won't get me anywhere. For in the end, the problems we face are almost never as bad as they feel like they're going to be at the start.  The trick is to start.  (But, you probably learned that in your last phase, when dealing with the divorce and facing things you never ever wanted to. Still, you pushed through.)
When it comes to taking care of ourselves, part of the challenge is not knowing where to go or whom to turn to for trustworthy information. Try to relax in front of the telly at night, and we are bombarded with commercials for prescription drugs and other advertisements, all continuing to feed us the myth that medicating is the answer. We can't rely solely on doctors or the manufacturers of pills or popular culture with its subliminal messages to make the right decisions.
Christiane Northrup, MD, wrote the book on women's health, and it's called Women's Bodies, Women's Wisdom. She's a board-certified OB/GYN and past president of the American Holistic Medical Association. (Which means you can trust her advice.)
Diet comes first when it comes to self care after divorce
Food is often overlooked when discussing personal well-being. By and large, if it grows in the ground, it's probably something you should be eating. If it doesn't—if it, say, makes a satisfying fizzy sound when opened or has to be ordered from a teenager attending a drive-thru window, then don't eat it. Fast food is destroying America.
Statistically speaking, women outlive men, and it's no secret, girls are taking over the world. Women living long, healthy lives, passing their strength down to the next generation and making this planet a better place, is a necessity. But we have to be healthy to do this.
The simpler we eat, the healthier we will be.
The dairy and beef industries have sold us on the idea that milk is good for us and red meat is All-American. The truth is neither milk or red meat is good for women's bodies and eliminating them from your diet can help make going through menopause or dealing with PMS less of a headache. Caffeine and sugar are also culprits, as they throw your body's natural balance off, affecting everything from hormone levels to anxiety.
Andrew Weil, MD, a pioneer in the field of integrative medicine, provides readers with a wealth of information like this in his monthly newsletter. He backs his advice up with research and studies but doesn't bog the reader down with too much information. I like newsletters—as you can probably tell, like SAS' Day Break, because they funnel the information I want and deliver it right to my inbox. In the case of SAS' weekly coaching letter, you'll receive practical to emotional to girlfriend advice, helping you understand and even forgive yourself as you aim to rebuild and recreate the life you deserve. Learning how to self care after divorce (indeed, self care in general) shouldn't be another chore.
Benefits of exercise (you actually want to do)
Find some movement you enjoy. Enjoyment is key for those days when motivation seems nowhere to be found. I think of the tango dancer who once had a fear of intimacy but now dances with strangers in tightly choreographed movements. Who even met her current beau in a dance class, a spark quietly ignited through the art of dance. (The new beau an added benefit, of course.)
There are also simple exercises you can do that don't take up much time. Jumping on a rebounder, a small trampoline, is a daily exercise that cleans out the lymphatic system and strengthens your heart. This is a low impact exercise involving gentle bouncing. Only a few minutes is enough to release toxins.
Making your health a priority
Examine what else, besides food, you allow your body to consume. Quitting cigarettes, for instance, is as much about vanity as it is health. Smoking cigarettes ages your skin by breaking down connective tissue and depriving it of oxygen. It thins hair by constricting blood vessels and disrupting hormone levels. Nearly half (yes, half) of all smokers are diagnosed with gum disease by sixty-five, according to the American Dental Association.
Stay on top of all doctor appointments. In 2015, The Journal of the American Medical Association published guidelines advising women to get annual mammograms starting at age forty-five. Once a woman turns fifty-five, she is advised to cut back to once every other year. Other appointments, like visiting the dentist or gynecologist, should happen on an annual basis regardless of age, while general physicals and eye examinations should take place every other year. Preventive care is proven to keep people healthier, longer.
Life after divorce should be all about putting yourself first—that includes your health. A life of freedom and fun is within your grasp, but safety and education come first.
Surgical intervention as a form of self care
People love to bash on celebrities who reveal their newly enlarged breasts or smaller noses. But there's a world of nuance and a menu of options that exist for the discerning woman.  There is nothing wrong with cosmetic surgery as long as it's done for the right reasons. If giving "the girls" a little lift as a certain self care after divorce makes you feel better, then who am I (or anyone else) to judge? To comment?  No, rather I might ask, "Who did it for you?" You get one life, so live it.
But before you schedule any cosmetic surgery, make sure you understand surgery will not cure you of self-loathing. It will not ensure a long term loving relationship. Once they have you on their examination table, surgeons may try to sell you "additional surgeries" to enhance the "new you," but you are not an experiment. Some people—perhaps many people—will never be fully satisfied with how they look, even after surgery. Do NOT change your body to please someone else, when you're the one who has to live in your skin.
Do your homework. Research all about your surgeon. There are ways to read reviews and cautionary tales about doctors on the internet. Find out as much as you can about women's real experiences and how they were treated by the doctor before making any decisions.
Perimenopause, menopause & postmenopause
As early as a woman's 30s, but more likely in their 40s, her body begins to undergo perimenopause. During this time, you still have menstrual cycles and can get pregnant—but the body is preparing for the changes to come. Menopause is diagnosed when twelve consecutive months pass without a woman having a period. The ovaries no longer release eggs, and estrogen levels drop off. Cue hot flashes, night sweats, and mood swings.
But as we know, women's bodies are strong and capable. Preparation is key. Even simple lifestyle changes (many of which are already mentioned above) can make this transition smoother. Think, drink and eat soy, too.
Last but not least, when it comes to self care after divorce, don't be afraid to say NO. Saying no is one of the most liberating exercises of all. It's like saying YES to you.
Whether you are navigating the experience and aftermath of divorce, or in that confusing but fertile place of recreating the life you want to lead, one thing we see making a significant difference for women is the conscious choice to not do it alone. Smart women around the world have chosen SAS for Women to partner them through the emotional, financial, and oft times complicated experience of  "After Divorce."  "A successful divorce requires smart steps through and beyond the divorce document." Learn what we mean and how it will benefit you in a free 45-minute consultation.
This article was authored for SAS for Women by Melanie Figueroa, a freelance writer and content editor who loves discussing women's issues, creativity, and online businesses. Melanie helps authors and small businesses improve their writing and solve their editorial needs.