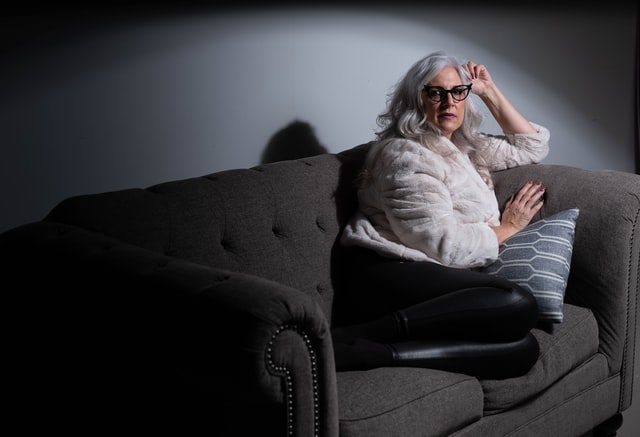 The Most Insidious Causes of Divorce: 107 Women Tell Their Truths
Whether you're considering divorce or working through its aftereffects, it's normal to fixate on why. What caused this and where did the problems begin? Who or what is to blame? In an effort to uncover the most common causes of divorce, SAS surveyed 107 women about why they are divorcing their husbands*, and some of their responses may actually surprise you.
Infidelity, as one of the most viscerally painful causes of divorce, gets a lot of press as a catalyst for ruining a marriage. What the SAS survey uncovered as the biggest trigger for divorce, however, was something seemingly less explosive and certainly teachable.
Top Causes of Divorce: You're Not Listening
The leading cause for divorce was "bad communication," or just a lack of it. Not feeling heard or understood was what 18 percent of women said led them to dissolve their marriages. Add that to the 12 percent who said "constant fighting" was the biggest cause of divorce and the one percent who simply named "silence," and that means that faulty communication made up 31 percent of women's reasons for divorce.
That's a huge portion of divorces: almost one third of the 107 women we surveyed.
In fact, when this writer asked a small group of five people (three women and two men) who describe themselves as "happily married" what their the secrets were, "good communication" was among the top two most important building blocks to their success.
The first answer that two of the "happily married" women gave was simply "Therapy!"
The same two followed that up by saying that they went to therapy in large part to learn how to communicate better, and that good communication was hugely important in keeping their partnerships functional and strong.
One of the "happily marrieds", a woman in her early 50s, has been married for 17 years. She owns and runs a successful business with her husband and was previously married. The other, in her early 30s, was also married once before and has been with her current husband for 11 years. Both of them have children from both marriages and work in and outside the home.
"If I say to him, 'you're this' or 'you did that,' he shuts down, but if I say 'It's hurtful when this happens,' he'll listen," said Makenzi.
Darby said therapy taught her to process first and come back to the conversation later, to pick her battles, and to breathe through her own reactions before speaking.
Dancing in the Sheets and Dating Your Husband
"Someone asked me why we're so happy together if we fight so often," said Darby, laughing. "I said 'Well, the sex is phenomenal.'"
The SAS survey rooted out 7 percent of women naming a "lack of intimacy or connection" and another 7 percent identifying "infidelity" as the leading causes of divorce. They did not disclose whether the extramarital affairs were their own or their husband's. On that note, though, women of the millennial and baby boomer generations are upending the old stereotype of the hubby coming home with lipstick on his collar. In fact, millennial women are running neck and neck with men for cheating on their respective spouses.
Sexual expression is a foundational part of connection, trust, joy and loving actively. It is an important indicator of good mental and emotional health for a lot of people. Happier couples identify sexual compatibility and having sex at least once a week as one of their important indicators of happiness.
Child-Free Life
Ironically, while regular and enthusiastic sex is part of a happy marriage, the product that can come of this activity is not. Despite how fulfilling it is to raise children, they are a significant stress factor. It may not be a popular perspective, but remaining sexually active yet child-free is often a mark of a vibrant, less taxed marriage.
Of the five people I interviewed, three named sexual compatibility among their top three priorities. Both Darby and Makenzi said that having regular date nights and staying sexually connected are critical to their own happiness and the health of their marriages.
After all, if a marriage is more of a family business or a merger, then it leaves out a foundational, biologically inscribed part of what it means to be human.
If you're both not interested in sex, fantastic. But if only one of you is uninterested, perhaps it's time to let the one who is still sexually percolating have a boyfriend or a girlfriend. Because, otherwise, isn't it a little selfish and withholding?
Paul, a 49-year-old father of two who has been married for more than 20 years to the same woman, put it most succinctly.
"Sex I don't have to fight for," was his off-the-cuff description of what makes a good marriage.
Working Together
If marriage is a bicycle, the wheels do need to roll in the same direction. When one partner spins off on a new life path, as often happens with dynamic, self-actualized human beings, the other partner can't carry the whole thing forward alone. If both people can't work in tandem, one of them inevitably breaks off. Understandably, this inability to work together is one of the top causes of divorce.
A good marriage takes into account not only the journey of the couple, but the individual experience of each person.
"You have to have time to yourself and with each other," said Sherry, who has been happily married to her husband for 53 years. They married when he was 18 and she was a pregnant 16-year-old. They have two daughters, five grandchildren and two great-grandchildren. They've also made it through her husband's personality-changing stroke.
Hallmarks of a True Partnership
She and her husband play Mr. and Mrs. Claus together every Christmas, but Sherry's individual activity is a lot less fluffy: she's been doing cardio kickboxing classes for years. And incidentally, working together was her first rule of thumb for a good marriage, but good communication was the second. After all, how would you work together if you're not talking and listening to each other about what and how well you're doing it?
---
Thinking about divorce? But too scared to take a step, because any step could be one you'd regret?
Breathe. Then read "36 Things to Do If You are Thinking About Divorce."
---
Sherry's comments touched on a few other catalysts for divorce that the SAS survey unearthed. Among them? Growing apart or evolving in different directions. Women also cited "Empty Nesting," as one of the main causes of divorce because it makes a couple realize their kids kept them together as their only common ground.
Additionally, sometimes a union suffers too many traumas. Sherry and her husband climbed some steep hills right out of the gates, which primed them for challenges. But had they both sustained a life-altering illness, for example, or a career change turned the partnership into a long-distance one, it may have taxed the elasticity of their marriage too much.
"Sometimes when illness happens, you have to re-learn each other, and that can be challenging, but all of us change every five years or so," she said.
"You have to know who you are so you can grow together, and so—when the kids leave the house and all the dust settles–you're not staring at each other across the table, thinking, 'I don't know you… and I'm not sure I like you.'"
We Don't Want the Same Things
A lot of factors identified in the SAS survey break down a couple's ability to function as a team. Eight percent of respondents said a "disconnect in the value system" was their cause of divorce. That term covers a lot of ground. It could be just another way to describe sexual incompatibility.
"I still think monogamy is the answer to most people's need for physical and emotional connection," said Sam, a 49-year-old therapist and a divorced father of a teen.
"But it's still a hard expectation for one person to meet all those needs."
Needs don't just refer to sexual ones. Value system changes also incorporate midlife crises in women and men; giving too much weight to the opinions of extended family members; addictions that one or both partners refuse to surrender; not seeing eye to eye on how to raise the children, and money problems. These causes of divorce can run the gamut from shopping or gambling addiction, hiding credit card debt, underemployment, or not telling your spouse about an investment or business venture that fails. Or, perhaps one spouse supports the other during advanced college courses but never sees the financial reward because the newly degreed trades them in for a new model.
Value Imbalance in the Household
Value imbalances are some of the top causes of divorce. One type of this imbalance involves the "second shift," the housework that women almost always shoulder when they finish their day job.
Housekeeping is essentially a second, part-time, unpaid job and it is often ignored by male spouses. Women often feel like the maid or hired help. Men may prefer having clean clothes in the closet, not tripping over Legos in the living room, or being able to see the bottom of the kitchen sink, but not enough to actually contribute to the labor. They will even feign ignorance of how to perform a household chore (such as "I didn't know which part of the dishwasher this went in.") Right.
Couples who communicate about their housekeeping expectations, define their jobs clearly and then do them without their spouse having to ask or remind them are the ones creating marriages defined as "happy."
Abuse
It's frightening how many women who SAS surveyed named domestic abuse as the reason for their divorces: 15 percent. Abuse can be physical, emotional, or psychological. Women are more likely to encounter physical abuse, but men are coming forward with stories of psychological abuse by their wives, such as lying, verbal abuse, and manipulation.
Abuse often stems from a loss of control or a need for power. Sometimes abuse stems from physical illnesses that affect the brain, such as MS or stroke, but in other cases, personality disorders and other mental illnesses are a factor.
ADHD and anger management issues can be managed very well, but only if the individual is willing to unlearn behaviors. Abusers must take responsibility for the damage they're doing to the people around them. Abuse is frequently exacerbated by drinking, drugs and other addictions.
Four percent of SAS surveyed-women identified narcissism as the final straw for divorcing their husbands. Narcissism is defined by an inflated sense of importance, a deep need for excessive attention and admiration, troubled relationships, and a total lack of empathy for others. Narcissistic traits such as gaslighting, lying, redirection, taking no responsibility for self, having no empathy or regard for other people's feelings are subtle and hard to spot at first. If your gut is telling you something is wrong, don't discount it. Talk to a professional and get help getting out.
Loveless Marriage
He may even just come right out and say it: I don't love you anymore. There are few things that will hurt as badly. At the end of the day, there is no way to salvage a marriage where love doesn't live in both people. Sometimes, he won't say it but you know anyway. We can tell when we've become invisible to our spouse or when we are no longer cherished.
Monogamy and marriage take tenacity, imagination and an ability to see each other as the new beings we become over the years. Comfort is one thing but too much laziness in a marriage will starve it.
As Sherry said, "You have to remember why you first fell in love."
Notes
Jennifer Bent is a freelance writer, former print journalist, and feature writer living on the West Coast. Nicknamed Verbose at a young age, she loves word craft but has to keep a short leash on her fondness for the profane. Jennifer enjoys compelling content and the liberty to write about interesting contributors and innovative ideas. Connect with Jennifer at verbosej@hotmail.com.
Whether you are navigating the experience of divorce or rebuilding your life post-divorce, the most important decision you can make is to not do it alone. Since 2012, smart women around the world have chosen SAS for Women to partner them through the emotional, financial, and complicated experience of divorce and reinvention. SAS offers all women six free months of email coaching, action plans, checklists and support strategies for you. Join our tribe and stay connected.
*At SAS, we support same sex marriage. We may refer to your Ex as "he" or "husband" for the sake of ease.