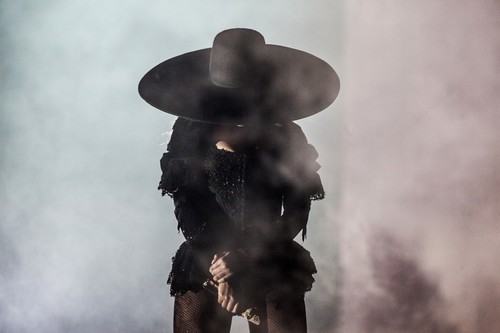 What Women Should Know about High Net Worth Divorce
Very often in high net worth divorces, women are considered the less affluent partner. They may enjoy a very privileged and even enviable lifestyle, but because they are not the "breadwinner" or "rainmaker," their own sense of power and independence may feel minimized, especially when it comes to divorce. Of course, the reality is that most of these women played a vital role as advisor to their husbands and often, mothers to their children. They might have financed his education, managed all the decisions around his career and their shared lifestyle, and actually have cultivated and nurtured the professional and social connections that helped them attain and secure their shared, current high net worth life. And yet, these same women may have no access to the cash or understand where the cash comes from. In a perverse reversal of privilege, they might even feel ashamed when considering what's otherwise possible for their lives. They may feel trapped. While there are clearly many aspects–emotional, practical, socio-economic, historical, etc.–related to this scenario, this article will focus on the black and white legal aspects of today.
Understand that in order to successfully navigate a high net worth divorce, you will have to:
Account for and value your assets (–items or resources that are convertible to cash)
Determine whether or not your husband is hiding assets
Calculate the amount of maintenance (alimony) you may be entitled to
Analyze the impact of any pre-nuptial agreement you (may have) signed.
Although other factors may certainly come into play, this article will focus on these legal points as they are critical in almost all high net worth divorces.
Accounting for and valuing marital assets
During a divorce, you and your husband will have to declare your marital assets. The exception is where you waive your right to financial disclosure, which is usually not advisable. In New York, and many other states, marital assets are divided under the doctrine of "equitable distribution," which means they will be distributed to you and your husband in a fair way (ideally), taking into account all of the circumstances of your marriage.
A pre-condition to dividing marital assets is that they be accounted for and valued. If you are not sure what marital property you own, you will most likely need the help of a matrimonial attorney who may use financial experts to investigate. For example, a forensic accountant may be able to find assets by tracing banking records, even if multiple accounts were used to buy marital assets.
Your assets will also have to be valued. In high net worth divorces, business valuation experts may be needed, as well as appraisers who specialize in valuing everything from real estate to exotic cars. Marital assets may even include airplanes, artwork, boats, and collectibles like coins and dollhouses!
Hidden assets
It is not unusual in a divorce for one spouse to conceal assets from the other. If your divorce goes through and your husband has concealed his assets, you will forfeit your right to them unless you can prove he did so and therefore the divorce was obtained fraudulently. While such cases exist, they are rare (remember, you have to prove the fraud). It is more common that a spouse who has hidden assets will get to keep them after the divorce. Obviously, this is a result to be avoided.
Some signs your husband may have concealed assets are that he never told you what he earned; made large purchases without saying where the money came from; and supported you in a high lifestyle without having the outward means to do so, or asked you to sign papers without explaining to you what they were for.
Maintenance
Maintenance is designed to provide the less-monied spouse with the means to support herself after the marriage in a way that does not seriously erode the pre-divorce standard of living. Interestingly, in high net worth divorce cases, it is not uncommon, if a large award of cash or assets is made to the wife, that she will not be awarded maintenance (the theory being that the award substitutes for it.) Similarly, there's the reverse: if the wife does not receive a large award, maintenance may be awarded.
Pre-nuptial agreements
It is not uncommon in high net worth marriages for the husband and wife to have signed a pre-nuptial agreement. In most cases, the terms of the pre-nup will determine the outcome of the divorce as to financial matters. So, if you are facing a divorce and have a pre-nup, it is essential that you have it examined by a divorce attorney so you will understand what you will be entitled to in your divorce.
Conclusion
Preparation for a high net worth divorce is key. The earlier you get educated and understand these factors, the more likely it is that you will secure the kind of divorce the law entitles you to.
Read more from Divorce Attorney Daniel Stock:
Getting a Divorce with Children and Dealing with a Daddy-Come-Lately
Daniel H. Stock, PLLC, with offices located in New York City and Westchester, brings more than 25 years of legal experience to all issues associated with uncontested, collaborative, contested or high net worth divorce. He seeks to reach amicable agreements on matters such as child custody and visitation, child support and alimony, and property division. He favors the kind of outcome that benefits you and your children as you transition to a post-divorce future. However, when discussions are not productive, consensus is not possible and litigation is necessary, he is fully prepared to aggressively protect your rights in court. Make an appointment to speak with divorce lawyer Daniel H. Stock by using his contact form or by calling his firm at 475-232-4105.
Note from SAS: Find strong, wise counsel that supports you and your interests. Before getting fully educated on what your life and divorce choices are, however, do not adopt the knee-jerk reaction of "I'm going to take him to the cleaners!" For in the long term, as we have learned through our women-dedicated divorce consultancy, this approach is rarely clean. For more on this and what you most critically need in terms of legal support, financial support, AND emotional support to ensure your best divorce recovery – and avoid court, contact SAS for a free consultation.