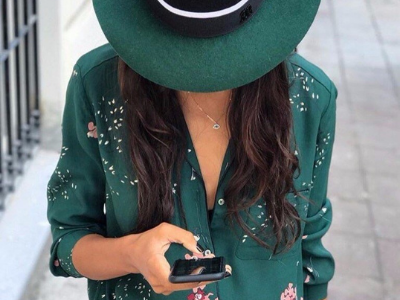 6 Must Do's Before Filing for Divorce
Regardless of your situation, divorce is life-altering. Even if you expect to manage a calm break-up, the financial and emotional challenges could make divorce one of the toughest things you'll do in your life. For this reason, many people do not prepare themselves adequately before filing for divorce.
Unfortunately, most people jump into divorce impulsively—or they face divorce unexpectedly—without ever preparing. In those scenarios, the risks of a bad outcome increase because at least one of you reacts from an emotional, uninformed place. This increases the likelihood of discord, conflict, and pain because "fear" is leading the charge.
Responding from a steadier, educated place will reduce pain in the long run. And so, before you decide to file for divorce or respond to a divorce filed against you, make sure to follow the concrete suggestions below to help get your footing. You must acknowledge your fear, but you must also listen to your brain and take these steps.
Begin By Writing Down Your Questions
Taking action is important, in fact critical, but before you lunge in any direction, take time to be with yourself and to write down the biggest questions you have. Put the questions in categories if possible: legal, financial, emotional/life, practical. Then consider your questions and find the right professional who can help with them. Friends can only get you so far. A professional must look at your circumstances to help you understand your choices. A professional will have experience with these issues. Why do it all alone and exhaust yourself trying to reinvent the wheel?
Gather the Necessary Documents to Get Feedback
Legal and financial documents about your marital life are essential in divorce. During the process, your lawyer and financial advisor will need to see various documentation to give you concrete feedback on what your best-case and worst-case scenarios are. Organizing your paperwork early on, including such essential files as investment and retirement account statements, tax returns, and pay stubs of your partner, will help your advisors understand the financial story and help you develop your best strategy for what you will negotiate for and live on.
Read Are You Thinking About Divorce? Important Steps to Be Prepared
Consult the Right Professionals
Look at your list of questions and begin consulting the appropriate expert. Therapists can help you specifically with the emotional journey you are going through and offer guidance on how to take care of yourself during this time. The relatively new type of divorce advisor the "divorce coach" is a generalist who gives you an overview and structure for what to expect. They will help with some of your questions and help you identify clear steps to take in the right direction. Divorce coaches are also trained in supporting you with your emotional challenges as you are facing this transition. Well-resourced and connected, they can provide you with referrals to other seasoned experts, like a lawyer, therapist, or financial advisor who specializes in divorce.
Legal Support
Even if you are thinking about it, or your spouse is telling you, "Let's do it DIY!" it is critical that you, as an individual woman, get feedback on your legal situation. This means consulting with a lawyer on your own.
You should look for a traditional, licensed divorce attorney for this meeting and aim to learn what your rights are. Additionally, you should also learn what you are entitled to and what might be potential issues to resolve. You must hear what your state law says about your circumstances (and not rely on what your spouse is telling you.) You'll probably have questions about child support, spousal support, temporary living arrangements, who determines custody, who's going to stay or move out, or how to conduct yourself during the legal process. Like a divorce coach or financial advisor (below), a lawyer is that person who speaks to you confidentially and advises you specifically. A good one specializes in family or divorce law, and is experienced, compassionate, and makes you feel heard.
See this link for questions to ask a divorce attorney and how to prepare for that meeting.
Consult with a Smart Money Person
Most often this is a financial advisor, but maybe your sister is an accountant and can help you determine which financial choices would be the wisest for you long term? Getting good financial feedback is not the work of a divorce lawyer, although your lawyer will have a legal perspective. A financial advisor will help you get clear on the financial picture and save you potential pitfalls. One of the goals of the divorce procedure is to have an equitable distribution of all your debts and marital assets. For you to get a fair share during your divorce financial settlement, it's crucial to attain guidance on assessing your finances beforehand and to do projections for the future as an independent woman. Learning what you own and what you owe as a married couple is step 1.
Connect with the 'Good Ones' in Your Support Network
Boundaries are important when you are going through a life crisis like divorce. You must be careful in whom you're confiding in because most people, well-intentioned or not, are simply not trained in the divorce process or its recovery. Consider your inner circle. Who can you truly count on for support? Who reminds you of your best self? Who's going to help you now and not judge you? Nurture those people, stay connected to them, and block others. Divorce is not a good time to go it alone. Having a safe place to vent, like a divorce support group, allows you to be more pulled together when you are looking at the financial and legal angles of the divorce.
Conclusion
Divorce is a life challenge few of us ever prepare for. It's tough and, even in the least conflicted scenarios, requires a sensible game plan for you to healthily manage yourself and your expectations. Before filing for divorce, taking time to consult with the right professionals and to create the best plan will serve you greatly in the long term.
If you read the above six suggestions, you may find yourself saying, "Wow, I can't even pull the money together to meet with an attorney let alone consider those other professionals!" If this is the case, then you owe yourself at least a legal consultation. The truth is you cannot afford to give away things you don't know about. Contact your city or state bar and look for their lawyer referral lines. These resources often provide for lawyers who will give you a discounted or free consultation.
A legal consultation, ladies, is a minimum you should do before filing for divorce.
Since 2012, SAS for Women has been dedicated to the unexpected challenges women face while considering a divorce and navigating the divorce experience and its confusing afterward. SAS offers six FREE months of email coaching, action plans, checklists, and support strategies for you and your precious future. Join our tribe and stay connected.