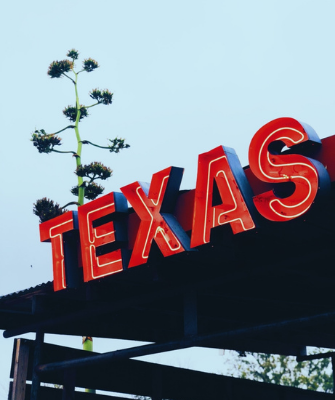 6 Things a Woman Must Know About Divorce in Texas
Every state is unique in how it adjudicates divorce, adding to the headache of getting on with life-after-marriage. And the Lone Star state, as you might expect, has its own unique rule book. There are several things a woman must know about divorce in Texas if she is going to avoid painful surprises. We're going to look at six of them.
From waiting periods to custody to the division of assets, it's imperative that a woman goes into her divorce with eyes wide open. And, if that woman is you, the time to educate yourself and prepare is now.
Even if you're still in the not-sure stage, there is a checklist of things to do if you are contemplating divorce. The fact that "the big D" is stirring around in your mind may be the shoulder-tap you need to work on your marriage.
But, if you are past the point of possible resolution, it's time to bring your A-game. The more informed and prepared you are, the better you (and your children) will be going forward. So embrace the unembraceable with wisdom, dedicated research, and unflappable self-advocacy.
Let's look at six important things a woman must know about divorce in Texas.
Grounds for divorce. 
There are seven grounds (reasons) for divorce in Texas, but only the first one is considered "no-fault." The remaining grounds can influence judgment regarding things like division of assets and child guardianship. (Obviously these grounds can apply to either or both spouses. And most couples opt for a no-fault divorce.)
You have irreconcilable differences. "No one's at fault, but we just can't live together or get along anymore."
There is emotional and/or physical abuse ("cruel treatment") that makes staying in the marriage unsafe and/or unbearable.
Your spouse has cheated on you.
Conviction of a felony. During the marriage, your spouse was convicted of a felony and incarcerated for at least a year without pardon.
Your spouse has been gone for more than a year with the intention of leaving you forever.
Living apart. You and your spouse have lived apart, without cohabitating, for at least three years.
Confinement in a mental hospital. At the time of filing, your spouse has been confined to a mental hospital for at least three years without a prognosis of improvement.
2. Mandatory waiting period vs. reality. 
Texas family courts aren't in a rush to finalize divorces. Expect to wait a minimum of 60 days from the date of filing for your divorce to be final. However, the average wait is six months to a year, depending on the complexity of the divorce and degree of conflict.
The only exception to the 60-day waiting period is one of two specific criteria involving domestic violence.
3. Legal separation? Not in Texas. 
In Texas, you're either married, or you're not. Or so says the law. That means that all assets and debts, whether accumulated while together or separated, are considered communal property at the time of divorce.
This is important to keep in mind if you're thinking that a separation will give you time to think, experiment with singlehood, or side-step divorce.
You could end up liable for expenses your spouse accrues on a separate credit card, for example. You could also have to divide income and benefits you accumulate while "kind of" living on your own.
4. Alimony? Good luck.
One of the most important things you, as a woman, must know about divorce in Texas is that there is no court-ordered alimony. Texas courts call this "judicially imposed allowance," and they don't award it. What the courts refer to as "maintenance" comes with specific criteria.
Three examples that don't involve the specific conditions of domestic violence include:
You will not have enough property to provide for your minimal needs after the divorce. (Note: not "the lifestyle to which you are accustomed.")
You have been married 10 or more years and are unable to provide for your minimal needs. (This is particularly relevant to women who forfeited careers to care for children or elders.)
You have a child that requires extensive supervision because of a physical or mental illness.
---
For women seeking structure, guidance, education, and support as they "contemplate" …. or begin the actual divorce/separation process, we invite you to consider Annie's Group, our powerful, virtual, group coaching program for women only.
Annie's Group provides support, education and a community of like-minded, resourceful women, so you feel less alone. Read more about Annie's Group here. 
---
The preferred and usual custodial arrangement in Texas is joint custody. The underlying desire is for children to have an equal relationship with both parents, even if they live primarily with one.
In a coparenting arrangement, both parents make decisions and have responsibility for the children. And the children live with each parent for at least 35% of the year.
While "joint managing conservatorship" is the court's preference, the best interest of the children trumps all other considerations.
Finally, divorcing parents of minor children are required to complete a parenting class before a divorce is granted. Its intention is to help parents and children through the painful process of divorce. The class is available online.
6. Division of assets (and debts).
Texas is considered a "community property" state, which implies an equal division of both assets and debts.
However, special considerations can be taken into account by the judge. For example, the degree of disparity between income and earning potential can influence an unequal division.
Similarly, the physical capacity of both parties, nature of assets, and fault in the marriage's breakup may be taken into consideration.
When it comes to the division of debt, it's important to know that a divorce decree means nothing to creditors.
To assure that you aren't left paying off mutual debts alone, it may be wise to divide responsibility for debts as part of the divorce.
Finally, it would be in your best interest to have a financial advisor or attorney go over your community assets with you. The timing of the acquisition of retirement benefits, for example, can determine what you are owed in the divorce.
There are a lot of things a woman must know about divorce in Texas before signing off on the next phase of her life.
Since 2012, smart women around the world have chosen SAS for Women to partner them through the emotional, financial, and oft times complicated experience of divorce and reinvention. SAS offers women six FREE months of email coaching, action plans, checklists and support strategies for you, and your future. Join our tribe and stay connected.