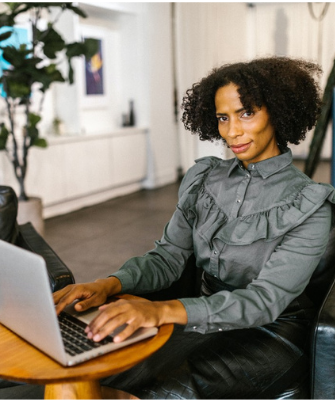 Breadwinning Women Face an Uphill Battle When Married and When Divorcing
A recent University of Chicago study* found that marriages with breadwinning women are 50% more likely to end in divorce. Surprised? Women who earn more than their husbands are not! Let me tell you why.
Breadwinning Moms Do Not Get Equality at Home
There is still widespread practice of women taking on more of the family caretaking and household chores. This custom has not gone away even with the advancements women have made toward gender equality in other areas of our life, such as career and education.
According to The Atlantic, the U.S. Bureau of Labor Statistics found that "married American mothers spend almost twice as much time on housework and childcare than do married fathers." Moms spend even more hours each day on childcare today than did mothers in the 1960s. Now consider that women are also much more likely to be working than in past decades. Has marriage equality actually back-pedaled over the last 60 years?
Even more shocking, a recent study by the Journal of Family Issues found a traceable connection between income and hours spent doing housework. The more a wife out-earns her husband, the less he does at home.
The European Social Survey found that the men who do the very least to support their family in and outside the house are unemployed husbands.
You cannot make this stuff up! No one would believe it—except breadwinning women and the researchers who studied this issue. In other words, women's career and financial success are penalized at home.
The More She Makes, the More Likely He is to Cheat 
There is another important issue for women who support their family financially—their husbands are much more likely to cheat. Funny enough, this proclivity for cheating is not seen in breadwinning women. Maybe our commitment to our spouse is enhanced by our lack of energy after working 12-hour days at the office and taking care of the kids. Perhaps few can muster the energy to have an affair. Some women have shared with me in confidence that while they are not happy in their marriage, they also do not feel they have enough time to get divorced!
Many high-earning women do not feel supported, which can lead to tension, fighting, and ultimately, divorce. According to the Huffington Post, "one study by the National Bureau of Economic Research shows that marriages with breadwinning wives are often 'less satisfying' and more likely to end in divorce."
More and More Women Are Making the Money
This situation does not only affect women. We are seeing more and more women balancing supporting their families, financially, while managing childcare, dinner prep, doctor's appointments, and more.
About 29 percent (nearly one in three) of married women in the United States make more than their husbands, and it's a group that is steadily growing.
In addition, women continue to surpass the number of men in obtaining college degrees. As a result, many of us are flocking toward typically male-dominated fields such as medicine, technology, and finance.
Financial Consideration for Women Who Make More
There are several unique economic issues that the female primary breadwinner should bear in mind when considering a legal separation or divorce. Laws are in place to protect the lesser-earning spouse during a divorce so that they are provided for, financially, once the marriage is over. These laws pertain to both sexes. However, paying child support or alimony is a tough pill to swallow for women who bore most of the responsibility of raising their children, managing the house, and toiling in a demanding career – a very different situation from that of most divorcing men in a bread-earning role. It is understandable why many women resent paying alimony when their spouse has not done equal time in the house with domestic chores.
Splitting Assets Is Not Straightforward
Equitable distribution, which is the dividing up of marital assets, has implications for breadwinning women, as well. Money earned during the marriage by either spouse is subject to division regardless of who earned it. However, the law presumes that each person made equal sacrifices and played a vital role in the marriage and, as a result, deserves to partake in the earnings and assets accumulated during the marriage.
This is another area fraught with controversy. Some matrimonial lawyers argue that the asset split awarded to their husbands should be less than 50/ 50. They point to their more significant role in the marriage's success at home and in the workforce. Unfortunately, these situations are ripe for litigation in a "he said, she said" battle for who held the lion's share of responsibilities at home and at work. Legal bills may accumulate at astonishing rates as arguments escalate. She can also find herself picking up the tab for her husband's lawyer's hourly charges, which is like pouring salt on an open wound.
Don't Give It All Away
Against our advice, some women are willing to give a larger asset split to their husbands to make them go away, stem the cost of the divorce, and move on. One of our clients admitted, "I don't have time to deal with him. I work a million hours as a marketing executive at a technology company, and I also have custody of the kids. Really, I would rather just give him what he wants and move on with my life. I just put myself forward for a promotion to take on a bigger role at work because I need to make up for everything that I have lost from my retirement. I also have 8 more years of spousal support payments in front of me."
---
Learn more about getting healthily and smartly educated about divorce or separation if you are a woman…
---
Know What You're Worth
Just because she makes more does not necessarily mean that the wife controls the finances. Some women are so busy making money that all the bill paying, investing, and financial decision making is left to her husband. This situation can put her behind the eight ball when it comes to a divorce. Not knowing the complete picture of the family's financial situation can make her even more vulnerable during negotiations about how money should be divvied up post-divorce. Understanding the growth potential and tax impact of each asset is key, as well as the family's lifestyle costs.
Parting Words…
There is little that is straightforward in a divorce when a woman makes more. While there is some case law that pertains to female breadwinning divorces, this is a relatively recent societal shift. While divorce is not easy for anyone, women who earn more need to plan their divorce thoughtfully and hire a team that works frequently with women in this situation. Breadwinning women have unique financial issues, and the financial stakes are high.
Notes
Stacy Francis, CFP®, CDFA®, CES™ is the President and CEO of Francis Financial, a fee-only boutique wealth management, financial planning, and divorce financial planning firm dedicated to providing ongoing comprehensive advice for women in transition such as divorce or widowhood. She is a Certified Financial Planner™ (CFP®), Certified Divorce Financial Analyst® (CDFA®), and Certified Estate and Trust Specialist (CES™) with over 20 years of experience in the financial industry. Stacy is also the founder of the non-profit, Savvy Ladies™. 
If you need financial planning and wealth management guidance, feel free to reach out to us to schedule your complimentary consultation. You can view our website at www.francisfinancial.com.
Since 2012, SAS for Women has helped women face the unexpected challenges that arise while considering a divorce and navigating the divorce experience and its confusing afterward. SAS offers women six FREE months of email coaching, action plans, checklists, and support strategies for you, and your future. Join our tribe and stay connected.
* Read the University of Chicago Study here.