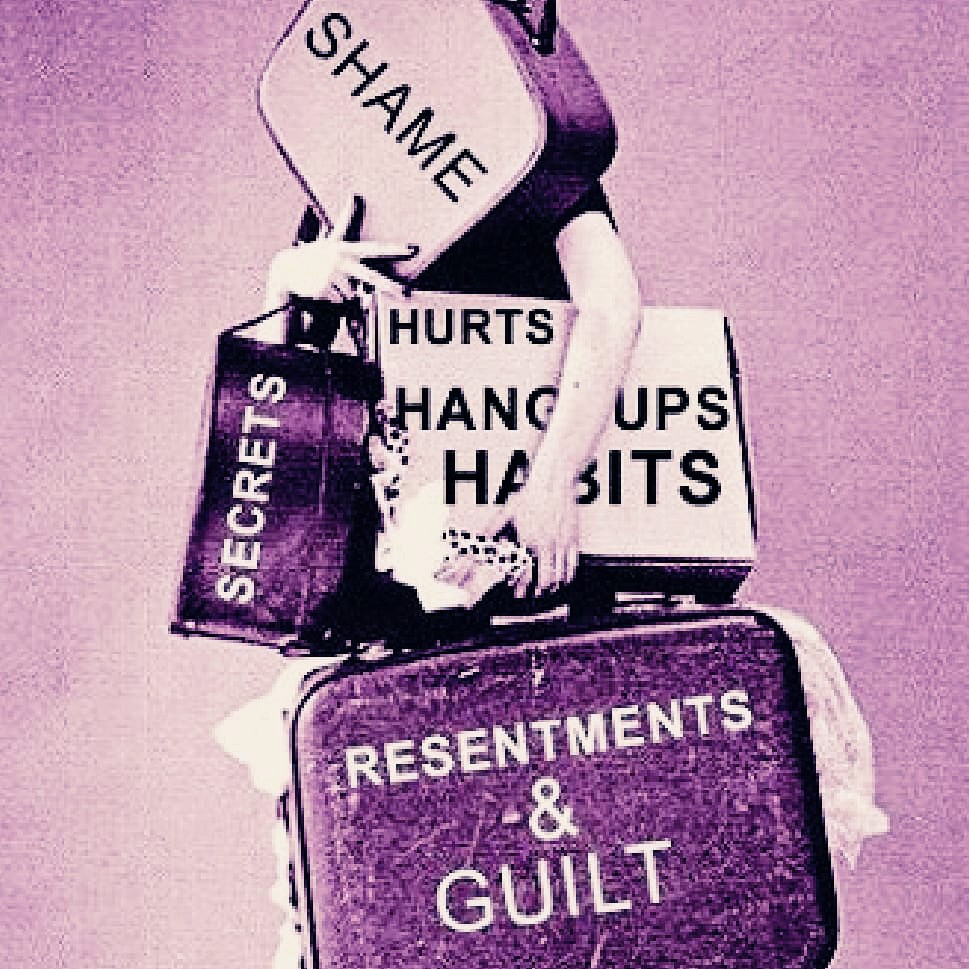 The 5 Sides to Divorce Guilt
The process of divorce is harrowing enough. It's physically, emotionally, and financially draining. It's life-altering for everyone involved. And it comes with a guaranteed grief cycle in its wake. So the idea of adding divorce guilt to the heap of undesirable feelings seems almost, well, unfair.
Guilt is the usual accompaniment to having done something wrong or bad. It's the expected emotional reaction for someone with a conscience in the aftermath of going against his or her moral compass.
But guilt is actually multi-faceted and is sometimes warranted, sometimes not. It's on the spectrum of negative emotions driven by thoughts.
Underlying this whole concept of guilt is a Freudian treasure chest of theories involving thought, behavior, upbringing, and even sexuality. Add religion to the mix, and guilt can become a Beast with a capital B.
So what exactly is divorce guilt?
And why does it exist even for those who have made the painful decision to divorce for the right reasons?
In cognitive theory, there are five types of guilt:
Guilt for something you did.
Guilt for something you didn't do, but want to.
Guilt for something you think you did.
Guilt that you didn't do enough to help someone.
Guilt that you're doing better than someone else.
And divorce guilt can bear shades of any or all of these types.
Take, for example, the first and most obvious: divorce guilt for something you did. 
1. Guilt for What You Did
Infidelity is likely the first trespass that comes to mind. Cheating on your spouse, regardless of how or why and regardless of how the infidelity is discovered, can cause irrevocable damage.
Even with agonizing remorse and repentance on the part of the unfaithful, you can't undo infidelity.  Often, you cannot transcend it.
Knowing that your marriage has been lost because of a choice you made—regardless of your reasons—can leave you with profound guilt.
We expect people who "misbehave" to bear an appropriate amount of guilt and healthy shame.
But perpetual rumination by the guilty serves no good, even if the harm caused has led to an irreversible consequence like divorce.
There is, of course, always the choice to actively learn from the destructive behavior and work to change your contributing thoughts and behavior patterns going forward.
2. Guilt for Having Thoughts
You may even feel guilty for contemplating or fantasizing about things you've never followed through on doing.
What if you have lain awake at night, wondering what life would be like on your own or with someone else?
What if you fantasized about someone from work who makes you feel comfortable, heard, and alive?
Even if you've never acted on these notions, is it possible that they have drawn energy away from your marriage? Is it possible that your inner voice has actually been heard and has hurt your spouse or your marriage?
Again, rumination beyond insightful reflection can be counterproductive in the long term.
3. Guilt for What You Did NOT Do
One of the most frequent causes of divorce guilt falls under the category of "believing you didn't do enough."
You want to leave or already have, but you feel guilty because your marriage doesn't have the "drama" to justify divorce.
This is always a difficult guilt to grapple with because it challenges your very sense of relationship, commitment, and doing your best.
You may compare your marriage story to that of others who have far more "obvious" reasons to leave. You're not being abused or neglected. Your husband isn't a bad man.
Shouldn't you be counting your blessings? Aren't you being ungrateful? Do you even "deserve" to get a divorce and move on with your life?
What about all that unsolicited advice from family and friends who tell you to count your blessings? Are you missing something here—being selfish, "just going through a phase," not seeing what's right in front of you?
What if he provides for you and your family? What if your life seemingly checks off all the white-picket-fence boxes?
You may wonder if this is all just part of being married and if it will happen again if you enter another relationship.
Or you may have wanted the divorce but wonder why you feel so sad. Is it because of guilt? Is it because you really want to stay but don't know what to do to make things better?
What if he left you? What if he was unfaithful at some point? Why on earth would you feel guilty?
And yet, maybe you do. Maybe there is a nagging realization beneath your hurt that says, "There were signs. I had an opportunity to work on things with him. And I had things I could have changed, but I didn't. I missed the opportunity. And now look…."
4. Survivor's Guilt
You may also feel guilt because you were the one who pushed for the marriage, and now you want out. Was your husband right all along about wanting to wait? Should you have waited?
And what if you're the one who moves on more quickly and easily or who has more financial success after the divorce? This is a form of "survivor's guilt" that can tug at your heart, especially if you genuinely want your ex to be happy.
5. Parental Guilt
There is, of course, one form of divorce guilt that is likely to affect both you and your (soon to be?) Ex: guilt over the children.
They didn't ask for this. They didn't cause this (even though children often believe they did and end up suffering their own form of "divorce guilt").
They're innocent bystanders—defenseless, voiceless, penniless, and essentially powerless.
Guilt over children can plague you for years to come. And children can help perpetuate it in an effort to manipulate or blame their parents.
So how do you deal with, let alone mitigate, that understandable form of divorce guilt?
How do you stop the nagging questions, "Should I have stayed for the kids? Will they be damaged by the divorce? And will they be okay without both parents around? Will they blame me for all the changes in their lives?"
The choice you both have, of course, is how you navigate your divorce and your lives after it's over.
You can go at it like The War of the Roses. Or you can approach it like two people whose primary role in life is that of parents.
You can set your children up for success and happiness. You can help them see the hope in their future.
And you do that by being mature in your handling of the divorce, even when things get tedious or confrontational. You lead with your children's welfare and highest good.
And you draw into your circle of professionals those who will prioritize your children as part of your divorce recovery.
Divorce Recovery
Divorce is a rending experience. But the space created by the brokenness can be seen and used as an opportunity for growth and stronger connections.
Buried at the root of guilt is a lifetime of built-in thoughts: "I'm not worthy. I don't deserve (fill in the blank). I am responsible for everyone's happiness. If something goes wrong, it's my fault. I shouldn't feel (fill in the blank)."
Because the emotion of guilt is a spur of the thought process, dealing with it effectively involves dealing with your thoughts. The enlightenment of your thoughts will ultimately light the way to your future by releasing the guilt of the past. Working with a divorce coach and therapist can greatly help with these feelings.
If you are considering or dealing with divorce, or recreating your life in its afterward, you are invited to experience SAS for Women firsthand and schedule your free, 15-minute consultation. Whether you work further with us or not, we'll help you understand your next, black-and-white steps for walking into your brave unknown—with compassion and integrity.
*We support same-sex marriages. For the sake of simplicity in this article, however, we refer to your spouse as your "husband" or a "he."