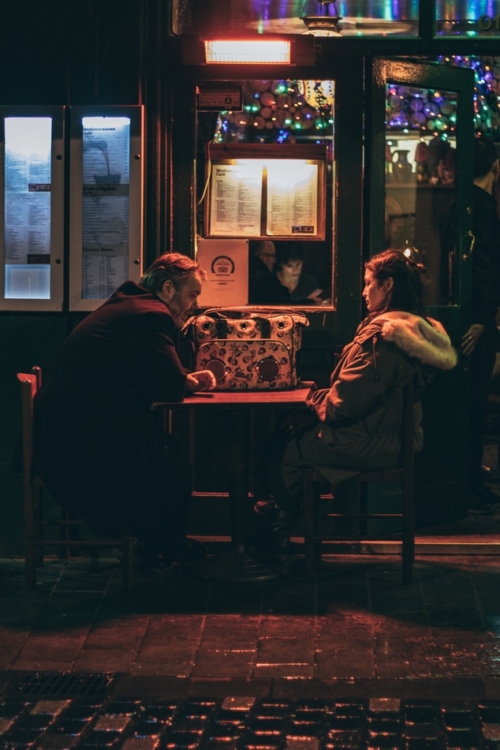 Challenges of Communicating Through Divorce When You Have Kids
Problems with communication are often cited as a leading cause of divorce. Yet as a parent, getting divorced doesn't typically mean that all conversations with your former spouse will cease. While your coparent might be far from your favorite person, finding a way to communicate through your divorce and beyond is non-negotiable when you have kids.
The methods you use to communicate can have an enormous impact on how successful your coparenting interactions are. If face-to-face interactions or phone calls continually prove to be non-starters, perhaps you'll turn to web- and mobile-based resources like email or texting. The positives of text and email are obvious.
But if you're struggling with conflict, text and email won't make a difference if you're seriously looking to improve your communication.
Some parents realize that text and email aren't going to cut it so they ask others to get involved as messengers. But when parents choose an inappropriate third-party to serve as their messenger, this strategy can lead to much bigger issues.
For the messenger, the emotional burden of having to carry a message—especially if it's not a particularly pleasant one—can be huge. This can be true if someone such as a child's nanny, another family member, or a close friend is being held responsible for sending messages. And asking children to send the messages can create an even more dire situation for your family by putting them in the middle of potential conflict.
As hard as it can be to make communication work in coparenting, finding a healthy way to manage it for the sake of your kids makes it well worth the effort.
Set healthy boundaries as you communicate through divorce (and beyond)
So, what's a positive first step to take towards lessening the challenges of communicating through divorce?
Instead of trying to communicate the same ways you once did, building a framework of healthy coparenting boundaries can significantly improve your efforts.
Commit to keeping your kids from being middlemen
Though it almost goes without saying, it's absolutely crucial to protect your children. They should never be made to feel like they are carrying a burden because of your divorce. Even something as simple as asking one of your kids to relay a brief message to your coparent can be a potent source of emotional strain and anxiety. In doing so, your child must bear the responsibility of receiving the first-hand response to that message which, depending on the reaction, can be overwhelming.
As coparents, commit to keeping your kids out of the middle of your conflict and communications. Additionally, prevent others from acting as your messenger, including your child's nanny. If you need a third-party to assist in your communication, enlist help from your attorneys or a neutral third-party professional such as a mediator or parenting coordinator.
---
If you are seeking an education on best practices for coparenting as you support your children through one of the toughest moments in your lives, you will want to know about Gaia's Group, SAS for Women's virtual group coaching class for coparenting mothers. We all need a thoughtful, committed plan for helping our children weather and move beyond separation and divorce. Doing it the healthiest way is a choice. 
---
Stick to your parenting agreement
Your parenting agreement should act as a guide for handling different aspects of raising your children as coparents. It will encompass everything from parenting time schedules and shared expenses to how big decisions will be made for your kids.
Sticking to your agreement can act as evidence that backs up different parenting decisions you make. This can curb conflict because parents are more likely to remain on the same page.
On top of details about your children's daily care, your parenting agreement may lay out specifications for your communication plan. It can be critical to include specific guidelines, especially if conflict has been a recurring issue.
Give parallel parenting a try
If conflict becomes a chronic issue, switching to parallel parenting can be a great option.
In a parallel parenting arrangement, parents can disengage from one another while still playing an active role in raising their children. Backing off from one another—and from the constant disagreements that may have existed when engaged in more traditional coparenting—encourages a new level of calm in each household.
Disengagement in parallel parenting doesn't mean that parents won't be communicating at all. Instead, they will significantly limit their interactions to keep them business-like and entirely focused on their children. While some find email or text messages are equal to the task, they still present all the same opportunities for miscommunication that can lead to conflict.
Try a coparenting app
Coparenting apps are often recommended by family law practitioners to help resolve communication issues between parents. At their best, coparenting apps have built-in boundaries that promote efficient and straightforward conversations about shared parenting matters. Information is exchanged on the key aspects of shared parenting.
Apps designed to promote transparent and timely communication in a neutral environment can seriously support your efforts to improve your coparenting communication. Some of these apps include tools like shared parenting time calendars, expense and payments registers, family vital information banks, file storage space, private and shared journals, highly-documented messaging, and more.
Not all coparenting apps are created equal, however. While documented messaging is a crucial feature to have in any coparenting app, this alone won't do much to help remove you and your coparent from the cycle of conflict in written exchanges. The right coparenting app should help to reduce conflict by providing you with specialized tools designed for every shared parenting situation you may encounter.
One such app, OurFamilyWizard, offers a full suite of tools that help you to focus your communication on the points that matter the most. For instance, instead of sending a message regarding a one-time change to the parenting schedule, parents will create this request directly on their calendar. Using the Trade/Swap function, you only enter the essential details regarding the change including the date and time, and a brief reason. If your co-parent approves the request, the calendar will automatically update to reflect the agreement. This cuts the need for updating the calendar later on, and a complete history of these requests is always maintained, leaving less confusion as to what was agreed upon.
It also cuts down on direct communication with your Ex, or negotiating with him*.
When a conversation must be had, the app's messaging features provide a space for secure discussions while also offering analytical feedback. Integrated into the message board, ToneMeter™ is a function that will review the content of messages as they are written and flag any emotionally-charged phrases. This lets parents review the analysis and update their tone before sending the message. This function helps to promote mindful communication when messaging.
Many coparenting apps are subscription-based services, yet apps like OurFamilyWizard offer fee waiver programs to help make their tools available even to parents who cannot afford a subscription.
Keep learning 
The experience of your divorce, and what led up to it, is an opportunity for you to learn about yourself, to demonstrate to your children that you can be even better now, as their mom. You can promote honest communication, establish boundaries and fair "rules," and take responsibility for your world.  Staying open to learning how others successfully coparent, what best practices are, or what new tools have been developed to support divorced parents lessens your burden and, more importantly, shows your children that you are doing your best to support everyone's move into this next chapter healthily. For a lot of people, becoming a divorced parent and wanting to do right by their kids is a big motivator to getting educated on how to do it successfully and with heart.
Communicating through divorce when you have kids can be a significant challenge, even on a good day. Don't expect that you'll fall right into the best communication strategy immediately. The process of finding what works for your situation may take a little time. It's imperative to keep your kids protected and out of the middle of conflict as you make this transition. Work to build healthy communication boundaries in your coparenting. Your boundaries will help to create a clear framework of how your interactions will take place, leaving less room for conflict and confusion.
Sara Klemp is a content manager and online marketing specialist for OurFamilyWizard. Since 2001, the OurFamilyWizard website and mobile applications have helped countless co-parents to improve communication and reduce conflict. Learn more at OurFamilyWizard.com
*This piece was written for SAS for Women, an all-women website. At SAS we respect same-sex marriages, however, for the sake of simplicity in this article we refer to your spouse as a male.