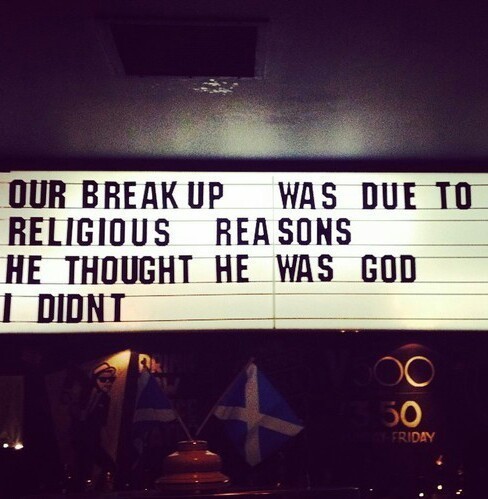 Divorcing a Narcissist? Here's What You Need to Know
Calling someone a narcissist is so commonplace these days that, in many ways, the term has become nothing more than a buzzword. People use it loosely to refer to someone who's behaving "selfishly".
But a true pathological narcissist is a person who's much more than selfish. According to the Mayo Clinic, narcissistic personality disorder "is a mental condition in which people have an inflated sense of their own importance, a deep need for excessive attention and admiration, troubled relationships, and a lack of empathy for others. But behind this mask of extreme confidence lies a fragile self-esteem that's vulnerable to the slightest criticism."
Most women who fall in love with a narcissist do so because narcissists are so charming. They're incredibly loving and affectionate. They treat you like no one has ever treated you before and sweep you off your feet. They seem too good to be true.
And that's the truth of it—they are too good to be true, and their personality and behavior will change dramatically over time.
If you recognize the following as being "normal" in your marriage, you know you're divorcing a narcissist:
Your husband* is controlling.
He doesn't listen to or care about your opinions.
He makes everything about him.
He lies often.
He is emotionally abusive.
He has no emotional connection to your children.
He blames others for his actions.
He is manipulative.
He is exceptionally aggressive—perhaps dangerously so.
He is unaware of his bad behavior.
He feels entitled to what he wants.
He sees himself as perfect and worthy of unconditional admiration.
He rejects change initiated by anyone but himself.
Because of this last point, divorcing a narcissist is extremely challenging. He will fight you every single step of the way. He believes he is a victim and is willing to do just about anything to prove it.
Some of the biggest and most predictable challenges of divorcing a narcissist include dealing with the following behaviors and beliefs:
A narcissist MUST "win." Because of this mindset, negotiating in good faith with a narcissist is impossible. He must prove he is right and a victim—regardless of what the truth is. He doesn't care what it takes to "win" the divorce, even if that means depleting the marital finances (except for money he's hidden), destroying relationships, and destroying you.
A narcissist will play games with you as long as he can. He needs to feel in control. He does this by being manipulative. He will keep you off balance by making false accusations, criticizing you one minute and telling you how much he loves you the next—anything to wear you down, so he can win.
A narcissist doesn't care how anyone else feels about his actions, including his children. Narcissists only care about their own needs and desires. If someone can help them get what they want, then they will use that person without regard for the consequences.
A narcissist will use you to feel good about himself. By engaging you in a court battle (which he will absolutely do), he is using his control of you to make himself feel powerful. He wants the divorce process to take as long as possible. Yes, that does mean he will lie to prolong the process. It's unlikely he will stop trying to use you after the divorce settlement—even if he is in another relationship. The more people a narcissist can control the better.
A narcissist wants you to admit defeat. He wants you to give in to his demands and bow to his power. But not just once—he won't ever get tired of you surrendering to his superiority.
A narcissist wants everyone else to see him as a victim. No matter how horrid he is behaving toward you (and maybe even his children), he craves the pity and support of others, so he can use that pity against you.He will lie repeatedly and quite convincingly (especially if he is charming and wealthy) to perpetuate his role as victim and paint you as a heartless villain. He will even lie to your children and family about you. He wants to turn those closest to you against you because he wants you to have nothing left.
A narcissist will attack your weaknesses. That usually means he will go after your children and money. He will remove you from joint accounts or withdraw all the money from them. He will hide money. He will run up your bills any way he can think of. He will also do his best to turn your children against you.
A narcissist will take you back to court again and again. As far as he is concerned, the battle is never over so long as he has some leverage. And the leverage is usually your children. He will register the children for activities during your time with them without consulting you. He will "forget" to pick up the kids when he knows you have other plans. He will return the children later than agreed to. He will not respect the custody agreement.
But since you now have an idea of what divorcing a narcissist is like, you can prepare for the battle ahead instead of being ambushed.
Here are some steps you'll want to take to minimize the damage you suffer during and after your divorce:
Make sure your attorney is aware of the problem and is proactive. You want your attorney to have experience dealing with high-conflict divorces and know what to expect from a narcissist. When they're properly experienced and prepared, they can shut down at least some of the standard tactics a narcissist will use in court (if you must go there).
Get a therapist who specializes in Post Traumatic Stress Disorder (PTSD). If you were married to a narcissist, your marriage was full of emotional abuse. Any kind of abuse can lead to PTSD. You will probably want to consider working with a therapist to help you regain your emotional footing.
Hire a divorce coach. Learning how a divorce coach can help you stay anchored (and using one!) could be one of your most important moves for securing perspective, strength, and support. Your divorce coach will also help you process the grief, loneliness, anger, and other tumultuous emotions you'll have before, during, and beyond. If necessary, your divorce coach can even join you throughout the court proceedings. But your "beyond" is critical. Your divorce coach is going to make sure you stay mindful to creating the life you DO deserve.
Keep copies of EVERYTHING. Especially when it comes to expenses, you'll want to keep detailed records of everything. It's VERY likely that you'll be going to court repeatedly. The only way you'll be able to quickly put an end to each new drama when it arises is to have indisputable facts. And that's what the detailed records are—indisputable facts.
Assume all communication with a narcissist is risky. Whenever you communicate with a narcissist, keep things direct, to the point, and non-confrontational. This is the only way to prevent him from using your written or spoken words against you.
When divorcing a narcissist, you must prepare for war. You will face many battles because a narcissist wants to destroy you at virtually any cost.
But when you understand more about a narcissist's profile (what you can and cannot expect from him) and begin to value your own self-worth—getting the full support you need and deserve—you will eventually have the peaceful life you're looking for, the life you were meant to live.
SAS women are those amazing ladies you meet who are entirely committed to navigating divorce—on their own terms. If you are considering or dealing with divorce, you are invited to experience SAS for Women firsthand and schedule your FREE 15–minute consultation. Whether you work further with us or not, we'll help you understand what your next, black and white steps are for walking into your brave unknown—with compassion and integrity.
* SAS for Women fully recognizes same-sex and common-law marriages. But for the sake of simplicity in this article, we refer to your spouse or mate as "he," "him," or your "husband."