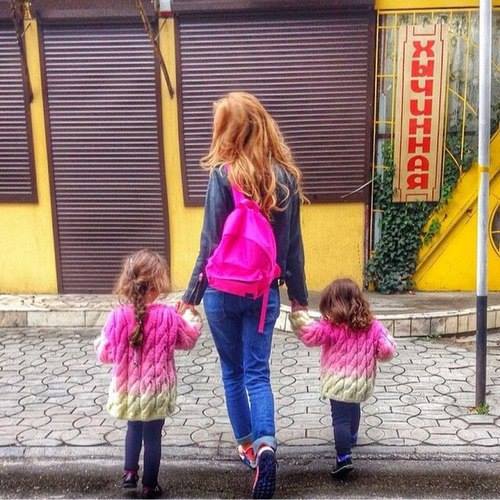 Helping Your Children Understand You're Getting a Divorce
How do you help your children understand you are getting a divorce, when inside your head you are not clear if divorce is the right thing? Even if you are sure you want to end it, you probably have reservations . . . some that are buried deep in your heart and soul about whether this is the right move.
How does one know if it is the right thing to divorce? How do you share with the kids something that is scary and unknown—even for you?
You help your children by helping yourself first.
Let's start with the practical part
The practical part: Can you put together a way to support yourself and your family?
Your marriage might be stone cold dead, but you still have to eat and to provide for your children. I am not saying that a lack of resources should stop you from divorcing; but you have to have a plan. You must know what you need. What can you expect your husband will contribute? Can you work more, or go back to work? What are your basic needs for shelter, utilities and food? Meet with someone who can teach you about money  so you have a practical understanding of how your life will change.
If you are lucky, and there is money available to you, then perhaps you will not have that conversation with your children about being more frugal, cutting down on Christmas presents, or cutting back on lessons or activities they presently enjoy.
Having a handle on the practical allows you stand more firmly when you talk to your kids. Like all matters of divorce, telling the children and how much you tell depends on their age, their level of maturity, and their understanding that Mom is not doing this on a lark. She is doing this to further her and their potential happiness.
The "Daddy and I both love you" isn't going to cut it. They get it; they will know you both love them. What they will not know is why they can't take piano lessons or have that super sled once promised for Christmas. It's not a game for them; it's their life. So be sure to have several (–as many as you can) talks about the practical results of an impending divorce.
When you have a good understanding on how much money you will have, there will come a time to discuss your new financial situation with your children. You can say that in this new life you and the children are approaching, one of the changes will be in the way you spend money. Depending on the age of your children (I would say not to burden them if they are under the age of ten) you can point out that there will still be money for treats, just not as much. If there is an amount you can identify, say $100 a month, that you feel you can spend on your children's non-essentials, like fun stuff, talk with them about how that money should be spent. X amount for movies. X amount for toys, etc. In a way, it will be a matter of some pride for them to have a role in the family finances. You can start paying them small amounts for chores, remember to stress "saving," and by sharing and showing, give them a sense of both control and companionship in what will probably be reduced circumstances.
Take advantage of every social service you can find – and there are quite a few. Government, religious and social service organizations have a wide range of help available, from therapy to help with finances to advice about medical care. Use those social services for support.
What about the less clear, less practical parts of understanding your decision to divorce?
If your husband is overtly hostile or has been abusive, it will be a lot easier for the children to understand why you want a divorce.
But what if he is just boring, or the sex is absent? He's a nice enough guy, but not for you? That's the really tough one. In this case you don't need to do much more than make it clear that Daddy, while a terrific guy, is just not the right husband for you, that you have been unhappy and you deserve a chance to see if you can be happier on your own with the children. You can point out that the children are the most important things in your life, and you will definitely be a better Mother out of an unhappy marriage. Unhappiness is something children understand. So don't try to make up reasons why Daddy isn't working for you. Leave it at "unhappy", "discontented," or perhaps by drawing on some parallel friendship your child may have had with a friend that did not work out.
One common problem women divorcing share is that they "over romanticize their marriages"
After years of annoying behavior and bitter fights, suddenly your ex looks, well, better. Better than being alone and shouldering the burden of raising the children, mostly alone. This is the "devil you know is better than the devil you don't know" fear of facing change.
Listen, don't romanticize your marriage; remember the bad times. If the good times outweighed the bad times, you wouldn't be divorcing. See what your relationship was for real; and don't stay in a disempowering place that perverts the strength you have shown in leaving a bad marriage for a brighter future.
Thirty years ago, Sheila Levin left New York City and moved to Vieques, Puerto Rico to follow her dreams.  A novelist, therapist, mother to three, and grandmother to five, Sheila is twice divorced.  She knows from where she speaks. Find her books Simple Truths and Musical Chairs at Amazon.com and Barnes & Noble.
Although SAS periodically  features links to and writing by other professionals on the SAS website, SAS for Women™ is not responsible for the accuracy or content of that information. As for what is best for you and your future, SAS always recommends you speak to a professional to discuss the particulars of your situation.