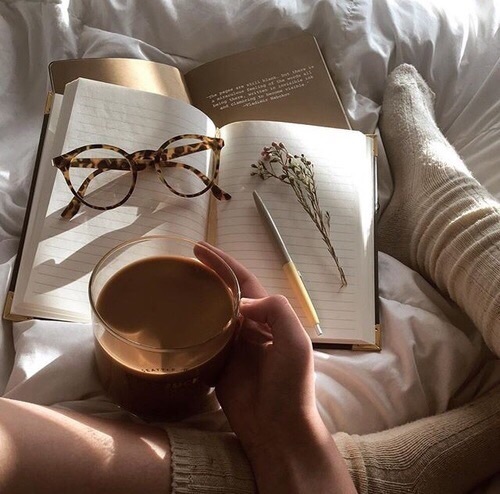 Life After Divorce: Finding My Footing in Year One
I recently handed in my resignation letter for a job I'd had for only three months. It was a good company but the type of work, the hours, and the pay didn't suit me. My closest friends expressed tentative support. I knew they were wondering: "Are you sure you know what you are doing? It's the middle of the pandemic; you have obligations and no husband to support you." I was rebuilding my life after divorce.
I knew what I was doing: I was listening to myself and following my needs. Also, I was trusting my ability to find a job that is worth my effort. I learned from going through a divorce to follow my heart.
Life After Divorce

It's been a year since I got my final divorce document. I initiated the end of my 17-year-long marriage after I lost hope to repair it. For many years I was unhappy. Things looked fine on the outside: we had two children, a dog, and a beautiful old apartment in the city center. But I lacked the support that I needed, as well as respect and trust. With age, my husband grew more short-tempered, abusive, and jealous of my success and ambitions. I contributed to our growing apart too, fantasizing that some better man would come and save me, or that I would learn some magic trick at a women's club that would repair my marriage. My divorce decision came as I lost hope of improving things. I also lost hope of being saved.
As I divorced, I continued to fantasize. I imagined an amicable agreement with co-parenting, staying friends, and dividing the assets fairly. Unfortunately, I had to say goodbye to that fantasy as well.
Gaining Perspective and Distance
The further from divorce I get, the more analysis I do, and different things look important. Currently, I would outline three things that I didn't expect that are particularly hard to digest. Firstly, separating from an abuser didn't end the abuse in my life after divorce, as that continued through our lingering communication. The Ex was open with his attitude: you decided on the divorce, now you face the consequences. He insisted I was solely responsible for the break-up and he wanted to get back at me.
Secondly, my eldest son decided to stay with his Father. I don't see as much of him as I would like. I am learning to live with that, accepting my half-empty nest. But it still hurts.
Thirdly, I didn't get the fair division of assets. My Ex is living in our apartment with our son in the process of attempting to sell at a very high price. I can't afford to buy him out and he can't buy out my half. Even a court can't order us to sell, so this "sale" could go on for years. Doubly annoying is that it is not common knowledge among my circle of friends how unprotected our rights are. Most people assume and say that I am just not trying hard enough to sort the apartment issue out. Some even see my Ex's resistance to sell the flat as charming, assuming that it is his way of getting back together with me.
When Trouble Comes — Open the Gates
When the Coronavirus outbreak happened, I found myself with no home, a broken family, and no job. In Russia, there is a saying: "When trouble comes — open the gates." It implies that trouble never comes alone but accompanied by other things. Since divorce is a major shift in life, it rarely constitutes the only change.
Blessings in Disguise
The lockdown turned out to be a blessing in disguise that allowed me to cocoon. I came to stay and isolate myself with my parents in their countryside home. My parents didn't ask questions and didn't offer advice, and I was grateful. I realize how fortunate I am to have parents who welcomed me to live with them.
I am an extrovert by nature. I am friendly, sociable, and feel the need to discuss everything that happens to me with girlfriends. I also used to travel a lot for work and go out often. In my life after the divorce, I turned into a recluse. Content in my own company, I relived recent events while inwardly digesting my emotions. When summer came, I found comfort in gardening. Clad in gardening gloves and crouching between shrubs, I let my anger out with the productive physical work of cutting or sowing.
In sadder times, I allowed tears to run free without being noticed and interrogated. I didn't need to spend energy on a job, I didn't need to look good for an event to attend, and I didn't need to explain to my girlfriends the status of my negotiations with the Ex. I painted, watched comforting movies, and started to learn German. I was on a power-saving mode that was crucial. I called it cocooning.
Listen to Others with Shared Experiences
I read and listened a lot about divorce. It was good to learn that I was not alone. One lady in the U.S. shared three tips that helped her survive her divorce: good anti-depressants, a great lawyer, and a job. She was a stay-at-home Mom. Getting a job allowed her to change the scenery and stop wallowing in self-pity. Taking her tips as an example, I formulated my own trio. Here's what helped me survive and heal: therapy, cocooning, and learning to let go.
I had to let go of the idea of a happy married life with my Ex. I had to let go of the image of our full family. I let go of a plan to stay friends with my children's Dad. I had to let go of my eldest son as my little boy. As a consolation, I am developing rare closeness with my youngest son. I had to say goodbye to some friends and even therapists when their advice was more hurtful than helpful. I am letting go of the idea that the property would be divided easily. I have to let go of my old self, a more naïve dreamy version of me who placed much emphasis on romantic love and dreamt of being saved to live happily ever after.
Healing through Technology
For me, technology offered an unexpected helping hand in letting go. Around the first anniversary of my divorce, I got a notice from Google demanding that I either delete or buy additional space for e-mails and photos. I preferred to delete it. It was an emotional and lengthy exercise. I started with e-mails, reliving projects that I was previously involved in. Soon, I was amazed and proud of how much I had accomplished in life. And I was sad to see how many people are no longer part of my life or part of my profession.
Then I got to the photos. I revisited many precious moments of family trips, and of kids being small. I cried a lot. It was a hard choice what to delete and what to keep. I deleted the photos of my Ex in swimwear. And I deleted photos from his trips where — as I later learned — he went with other ladies. I kept all his photos with the kids — he is their father after all and nothing will change that. It is our family history. Analysis of old photos made me appreciate the closeness between my eldest son and his Dad.
Is this the same person? Asked Google showing me my ex-husband in 2005 and 2019. I looked close. The younger version looked naïve, timid, and had a full head of hair. He evoked memories and emotions. The later version was bald and had a strange crooked smile. I felt like saying "it is not the same person." As I looked at myself in 2008 and 2020 I also wanted to say I am not the same person in my life after divorce.
Now with the 7 Gigabytes of free space on Google disk ready for new impressions, what are my next steps?
After Divorce: A new job, a new home, a new life partner?
Yes, maybe, not yet.
I want to find a job where I feel needed and financially secure. Sooner rather than later I would like to be social again, wear nice clothes, make-up, go to an old-fashioned theater production, and have a glass of champagne. I have a semi-secret goal to learn to speak publicly. It pulls and scares me. A well-paid job will allow me to rent an apartment and move out of my parents' home.
I may start going out and dating if life gets back to normal, but I am in no hurry to get a partner. This is a surprise to me since I've been chasing the "in-love feeling" since puberty. Whereas the idea of having a stable partner feels appealing, I have no energy for butterflies in the stomach or late-night texts. Probably, I will need to learn new relationship-building skills to have a new partnership. Meanwhile, I am investing my time in building new relationships with my sons. All in good time.
Anna Ivanova-Galitsina is an international expert in communications and storytelling based in Moscow, Russia. She has two teenage sons and a dog and is building a new happier life. You can reach out to her via e-mail for comment or discussion.
Whether you are navigating the experience of divorce, or that confusing place of recreating the life you deserve, one thing we see making a significant difference for women is the conscious choice to not do it alone. Since 2012, smart women around the world have chosen SAS for Women to partner them through the emotional, financial, and oft times complicated experience of divorce and reinvention. SAS offers women six FREE months of email coaching, action plans, checklists and support strategies for you, and your future. Join our tribe and stay connected.