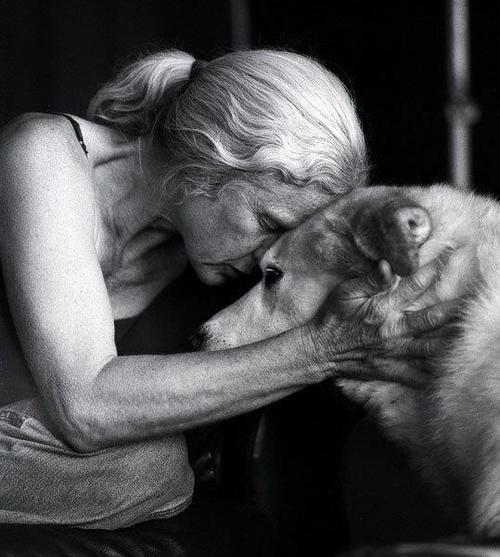 Should You Get a Pet After Divorce?
Getting a divorce can be an incredibly stressful and draining process, no matter how long you were married. It seems like everything you know and have taken for granted until now, has suddenly changed, pulling the metaphorical rug out from beneath your feet.
But once the dust finally settles, this can also be a time of promise and opportunity, a time to try new things and make plans that put you first. Some newly-single folk may opt for flashy new cars or luxury holidays, while others go straight for the extreme makeover—divorce is not unlike a mid-life crisis in that way. After the end of a relationship, you're not exactly sure who you are anymore, and all these bright and shiny things help fill that void for a short while.
Here, however, we introduce an altogether cuddlier alternative, one that gives back. That's right: a pet.
Pets keep you company
Let's start with an obvious but no less important point: getting a pet after a divorce or breakup means another living presence is once again in your house. Loneliness after a divorce is natural, especially if you'd spent years living with your Ex. But natural doesn't mean the same thing as easy. Even if you have a strong support network of friends and relatives, little things like coming home to an empty house or eating meals alone can be incredibly painful.
"Dogs have helped me through my divorce with their unconditional love and acceptance," Millie says. Millie, a SAS client was married for nearly 47 years and has been divorced for two. "If I am depressed, Mikey never fails to put a smile on my face. [Pets are] cute. They're adorable, they're silly, and they have functioned as emotional support therapy for me throughout my life."
While the conversation with a pet (save certain breeds of parrot, perhaps) may be a little one-sided, having an animal companion around really can do wonders for loneliness. Researchers have found that petting a dog or cat releases a cocktail of "happy hormones" into the brain, including serotonin, prolactin, and oxytocin, also known as the "love hormone." Studies have also shown that living with a pet helps limit feelings of loneliness, with the bonus side effect of reducing loneliness-related health problems.
If you're searching for unconditional love and support, look no further than a pet
Don't underestimate the healing power of a little uncomplicated, unconditional love in times of crisis.
Your pet doesn't mind if you eat a whole tub of ice cream for dinner, or if you couldn't face taking a shower today.
Your pet certainly won't judge you for bingeing on that trashy show that your Ex couldn't stand.
Your pet will stay by your side (or on your lap if you let them), adoring you for exactly who you are. As cheesy as it may sound, sometimes it's important to be reminded that you are worthy of love.
For people who have experienced emotional trauma, their furry friend is more than simply a source of love and affection but also a source of support. In fact, emotional support animals help many people deal with conditions ranging from depression and anxiety to PTSD.
These amazing animals are a steady source of companionship for their owners, helping them manage daily tasks that would otherwise be near impossible. While an emotional support animal needs to be prescribed by a licensed mental health professional to make them legitimate, there's no reason why your pet shouldn't be an "unofficial" source of emotional support.
A pet is a big responsibility…but that can be a good thing
After a divorce, added responsibility might be the last thing you want, especially if you have suddenly become a single parent. And, sure, any pet, even a hamster or goldfish, will require feeding, cleaning, and more. There will be food costs and vet bills to take into account too, which should not be taken lightly.
"You are getting a child that is not going to grow up. It's a big commitment and responsibility in time, energy, and, hello, MONEY," Millie says. "Vet care and grooming is a fortune. Because people don't realize that, so many animals end up in shelters."
Consider this: for many people, a divorce is a massive upheaval to their whole life, shattering their daily routine. After the legalities, the potential house moves, the emotional drain…at some point, it will be time to start rebuilding your life and setting up a new routine. Getting into a new routine can be surprisingly difficult, however, especially if you don't have children or if you're not working.
Like it or not, getting a pet after a breakup will get you into a new routine, and more likely than not, that routine will be a healthier, happier one.
Need an excuse to get up in the morning? There's no wake-up call like a hungry pet reminding you it's breakfast time. Want to get more exercise? A dog will be happy to help! Sometimes, knowing that another living being is relying on you can be just the push you need to get moving when you're feeling down or unmotivated.
Looking to meet new people? A pet can help
Whether you've decided it's time to tentatively dip a toe into the dating pool or jump right in, or even if you're just looking to make some new, platonic friends, meeting people post-divorce is important. But it can be difficult for the newly-single to readjust to suddenly having to put themselves out there, especially in the digital age of dating apps and social media.
A pet, especially one that needs frequent outdoor exercise, can be a great way to advance your divorce recovery, to ease yourself back into the world after a divorce. Not only can your furry friend present a helpful icebreaker (hot tip: owners love talking about their pets), your pet can also gain you entry into what from the outside may seem like a secret club.
As Millie says, "I am not as free as I was before, but the blessings I get from having a pet in my life so FAR outweigh the responsibility and commitment. Now it's about more than just me. It's about taking care of another living being. He gives me a reason to get up in the morning."
Before you know it, you'll be greeting the other dog-walkers in the park by name—or at least by their dog's name—and joining each other on walks. Who knows, maybe you'll eventually take things to the next level.
Is a pet right for you?
Tempting as it might be to jump in your car and drive straight to the animal shelter, it is important to stop and consider all the ramifications of getting a pet after a breakup. This is a time of upheaval in your life. Ask yourself questions like, Do I have enough room for a pet? Will I need to move soon? Do I have time to care for a pet properly? Who will look after the pet while I'm at work or if I want to go away on a trip? Can I afford a pet?
Don't let getting a pet be a rash decision that you come to regret. A pet can be a wonderful companion, a source of comfort, and a reason to get out of bed in the morning, but it can also be hard work. Remember, a pet is a partner for life.
Emily Cline works with Certapet, whose primary goal is to help those in need of an Emotional Support Animal. Certapet strongly believes that having an ESA is beneficial, valuable, and can foster an overall positive change in a person's mental health. From depression to PTSD to anxiety and more, Emotional Support Animals assist their owners in managing their mental or emotional condition and can potentially reduce the symptoms these individuals experience. CertaPet connects individuals who have a disabling condition or mental health diagnosis with a Licensed Mental Health Professional who provides an evaluation and treatment for the individual through a secure online platform.
Since 2012, smart women around the world have chosen SAS for Women to partner them through the emotional, financial, and oft times complicated experience of divorce and reinvention. Whether you are considering a divorce, navigating it, or already rebuilding after the overwhelming experience, one thing we see making a significant difference for women is the conscious choice to not do divorce alone.
"Life, your life, is calling you!" – SAS for Women