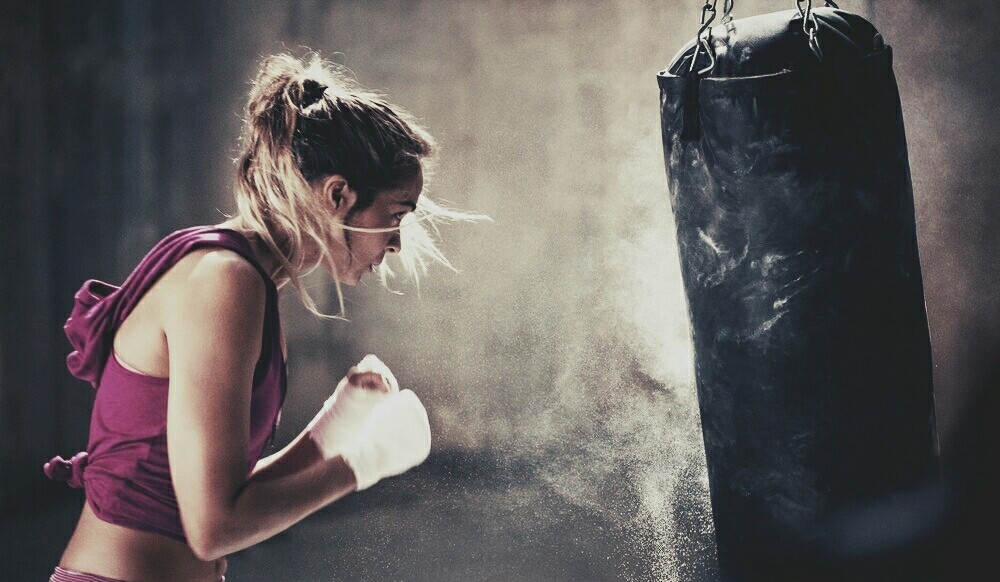 What You Should Never Say to a Divorced Woman
From Anna, in Moscow — Living through a divorce is one thing, but writing about it is another journey altogether. I find writing stories about divorce take longer than any other topic. I start with having assumptions usually based on my own story, then I research, look around, and prove myself wrong. While I dislike divorce, I value the discovery aspect of it.
This is exactly what happened with this blog post. I started by assuming that what I dislike hearing as a divorced woman is universal. As I did my research, I was surprised to learn how many different conversational topics and phrases can potentially hurt divorced women. Sadly, the people who hurt us most are often the ones who are closest to us.
How Can You Say That to Your Daughter or Your Best Friend?
The divorced women I talked to confessed to being hurt by the people closest to them. Decades later, these painful moments still linger. In fact, at least two women I approached declined to discuss anything with me. "My divorce was too messy, you don't want to know,"  was the reply I got form both of of them.
The most common hurtful comment women received was: "It's all your fault."
People often feel the need to place blame in a situation where something doesn't work out. "It wasn't just a hint that the divorce is all my fault. Friends and family told it to my face loud and clear!" said one friend, sharing her experience from eight years ago. Now happily remarried at 56, she says that many friends tried to talk her out of divorcing years ago, "like they were doing me a favor," she said. These messages felt cruel, devaluing. Someone even asked her, "Are you sure you can find anyone else your ag e— with your figure?"
Sending the divorced woman on a guilt trip is another tactic: "Don't divorce him — he is such a good father!" was one thing told to several women. One's reply: "I don't need a good father; I need a good husband, and mine isn't. This is why I am divorcing."
"Stop Complaining — It Was Your Decision!"
Many ladies I talked to described hearing this phrase post-divorce. Whenever they complained about any aspect of their divorce process, friends and family took it as a discussion of whether or not the actual divorce was a good idea. "I didn't question my decision to divorce and didn't invite anyone to discuss it. I was merely seeking compassion as far as my Ex's behavior during the divorce," a friend said.
Indeed, many assume that once you decide to divorce, you rid yourself of the right to see anything wrong with the divorce, the process, or the life that follows the divorce. A woman has every right to stop loving, divorce her man, and be treated with respect throughout a difficult process.
Being Ignored
The other side of the coin is parents and close friends declining any discussions about divorce. "I came to my parents' house and told them that my husband and I decided to separate. They silently continued to go about their business as if I said nothing. I realized later that they had no experience in discussing emotions or feelings. But it hurt me then nonetheless," one friend says.
Sex with Strangers
Actress Mayim Bialik — who played Amy Farah Fowler in the sitcom Big Bang Theory and the main character in a 90s teenage series Blossom — runs a YouTube channel on divorce and raising children. She made a video on this very topic ("What you should never say to a divorced woman") where she candidly shared the worst comments she received as a divorcee. I fully support her choice of the most misplaced comment that divorced women receive about sex and dating: "Go on Tinder and have sex, have sex with a friend with benefits, start dating again — that will put a smile on your face."
Mayim says: "It may work for some people. But don't tell me to have sex with strangers, reducing me as a divorced woman to just a body in need of sex" rather than "pursuing an emotional connection with someone which might lead to sex."
I think that the benefits of regular sex for the sake of it are somewhat overrated. Indeed, some take pleasure from no-strings-attached encounters. Others can go on without sex for a long time and be fine. Some need an emotional connection first and foremost. For some, it may be a very bad idea to start having sex with strangers after a few decades of monogamy, and this can add to the pain of the divorce. So, this area of life, which really involves being conscious of your divorce recovery, is best left for the individual and her therapist, not a group of girlfriends, I think.
Focusing on the Self
Another friend says that, unfortunately, most advice that she hears about divorce is all about starting to date again rather than going into the nuts and bolts of the divorced life. Self-discovery, self-healing, and real separation from the Ex is a better focus after the divorce than dating someone new.
Mayim Bialik says in her video that it hurts her when women badmouth their husbands and say they would rather divorce than spend time with them due to their smelly feet or snoring. Mayim says she likes the idea of having a partner and is sad not to have one. She worries that the older she gets, the less likely she'll be to find a soul mate. What she appreciates is hearing that she has a lot to offer and that she will one day find a partner for herself.
"Just Deal With It!"
As I started covering the topic of divorce, I began to notice pieces of advice that made me feel uneasy. The comments were positive on the outside, but there was something off about them. Those unpleasant comments urged me to get over my situation quickly, get a therapist, or take other measures to fix the issue. The comments may have been well-intended, but came across as a suggestion to stop creating discomfort for them.
An important lesson to take from divorce is that we have to walk our walk and have respect for our journey, learning, and pace. Says the former first lady of America Michelle Obama in her interview with Oprah Winfrey: "I like my story. I embrace every aspect of who I am. I like the highs, the lows, and the bumps in between."
Yes, we can create discomfort for people around us by speaking out about what is going wrong in our lives. It requires strength and compassion to be near us when our lives are imperfect. Yet, we don't owe it to anyone to deal with our issues any more quickly than we have to. It is our journey, our life, and our walk.
Other unhelpful comments about divorce:
Now your kids are your priority. This phrase imposes a set of values and guilt on the divorcee.
Congratulations. You must feel relieved with a sense of closure. A sense of closure needs time.
I didn't like your husband anyway (his behavior, his political views, etc.). This phrase devalues the good things that happened during the marriage and the disappointment of the divorcee. Most of us married for love and stayed for many years together. We had kids. It's not relevant what others thought of our partners.
But you looked so good together on Facebook or Instagram! Well, we did. I can't believe how often I hear this comment! It's like saying you looked good in your wedding photos. Or, you looked so young when you were young. As opposed to what?
You should press your ex-husband in court, or any other advice about divorce tactics. Let me act according to my values and walk my walk.
What's generally wrong with the comments we get?
More often than not, passing comments don't consider the divorced woman's feelings. They address the concerns and expectations of the well-wisher or the advisor.
People like to think that if they were to divorce, they would negotiate a better settlement, take better care of the kids, and completely avoid any pain. They would find a new, better partner right away. They would prioritize the kids and coparent wisely. Many believe they will never need to walk this painful walk. Unfortunately, this "pain-free" concept of divorce isn't reality.
Did I like any comments? Yes!
Comments that helped: "All is going in the right direction and time will heal. It will get easier, it always does." "After a stage of aggression and grief, you will recover and revive." "Kids will adapt. The kids will be fine; take care of yourself." "You have made the right decision. You are doing great! Give yourself time."
I loved the advice I read on SAS: "don't try to do too much." Maybe starting a new career is more than one can handle during a divorce?
Unexpectedly helpful advice: "You can't afford to be naïve." That was the advice my therapist gave me when I was about to ignore my responsibility and hand my power away to my Ex-husband.
Now that we have listed the unwelcome and the useful comments, there are two things to do to educate people around us. First, we need to understand which comments are out-of-place and how to explain their inappropriateness to those around us. Second, we need to spread the word — talk, discuss, and share our knowledge about this divorce journey, so we lessen the pain for others, men and women included.
Anna Ivanova-Galitsina is an international expert in communications and storytelling based in Moscow, Russia. She is training to be a coach for women in transition. You can reach out to her via e-mail anna.i.galitsina@gmail.com for a test coach session or a discussion.
Since 2012, SAS for Women is dedicated entirely to the unexpected challenges women face while considering a divorce, navigating the divorce experience, and managing the confusion afterward. SAS offers women six FREE months of email coaching, action plans, checklists, and support strategies for you and your future. Join our tribe and stay connected.
*We support same-sex marriages. For the sake of simplicity in this article, however, we refer to your spouse as your "husband" or "he."