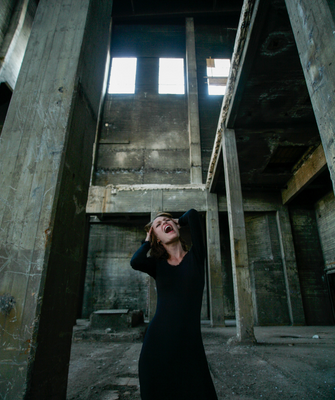 Your State Law and Divorce
In the United States, every state has its own set of laws governing divorce proceedings. There is a nationwide set of laws guiding divorce or family law matters, but the state you reside in, and are a citizen of, will dictate the specifics of your case. Therefore, it's important to learn about your state's particular laws to understand what you are entitled to, what your rights are, and how to navigate your divorce successfully.
State law vs. federal law?
The federalist system requires two separate court systems: state and federal. Historically, family law has been an arm of state law. The state legislature, state lawmakers, and state constitution dictate laws relating to families, marriage, and children.
The federal courts are specialty courts, so they hear cases relating to: the constitution, foreign affairs, disputes between states, bankruptcy, admiralty, and international treaties. The state court system is responsible for matters including most criminal cases, probate (trusts and wills), family, tort (personal injury), and most contract cases.
State courts have almost complete jurisdiction over family law matters, including marriage and divorce.
The federal government does have some discretion about family and children's courts. This will generally only apply to cases and issues relating to a federal specialty (as stated above). For example, the right to gay marriage in Obergefell v. Hodges is a marriage case; however, it is also a constitutional question. These are very rare cases, and for almost all divorces, state law will apply. 
Different approaches to divorce law
Because family law is a component of state law, divorce law is not uniform across the states. There might be an overlap in some states; however, each state has its own standards for the proceeding.
To show the differences in divorce laws amongst states, we will explore four geographically diverse states (California, Illinois, New York, and Alabama) and their approach to three common divorce components.
Some state code requires a court to consider morals and marital conduct when determining parental custody. State statute might require the court to consider adultery when determining a child custody ruling.
California family code does not state any consideration of morals.

Illinois statute reads that there will be no consideration of the conduct of a parent that DOES NOT affect their relationship with the child.

Alabama code considers the "moral character and prudence" of the parents when determining custody arrangements.

New York does not list any factors concerning parental morals.
The date of classification is also known as the date the marriage ended and is the date on which you and your spouse no longer acquire marital property. After this day, any property either spouse obtains is their personal, separate property.
California ends the marriage at the date of separation (which is usually the date the couple decides their marriage is done and they are separated).

Illinois uses the date of dissolution (the final date the divorce case gets proven or the divorce trial occurs).

Alabama uses the date the complaint for divorce is FILED (submitted) to the court. 

New York uses the date of the commencement of the divorce action as the indicator to stop marital property.
---
To understand more about property in divorce, check out our article "Marital property and Non-Marital Property: The Surprising Differences"
---
Many states require a formal waiting period or a trial separation before allowing a couple to file or grant a no-fault divorce. This is a historical practice to enable a couple ample time to reconsider and try to amend the marriage.
California requires a six-month waiting period post-filing for a divorce.

Illinois statute dictates there must be a two-year waiting period UNLESS both couples agree, then the waiting period decreases to six months.

Alabama has a one-month waiting period.

New York requires one year before a divorce.
Family law, and divorce law, are not standardized across the country. Every state has a different law regarding critical components of your divorce.
---
If you are contemplating divorce, you will want to read our "36 Things to Do If You are Thinking About Divorce."
---
What state can I file for a divorce in?
While every state has different divorce laws, you cannot choose which state you wish to file in just because that state might provide you with a more favorable outcome. The state you file in must have jurisdiction over your case. This means that the state must have the official legal power to grant a divorce.
SAS TIP: If you are a new resident of a state and are looking to file a divorce there, check the state laws to see if a new resident waiting period applies; and also compare the state divorce laws from where you moved. Which state would better support your divorce goals and objectives?
---
Read our helpful article for more on which states have the longest residency requirement to file for divorce and which ones the shortest?
---
Contrary to popular belief, you do not have to file for a divorce in the same state you were married in. If you and your spouse both live in the same state, then one of you must be a resident of that state to file for divorce. A state might require a waiting period if you are new to that state, generally up to one year.
---
If you are definitely divorcing, make sure you take care of yourself and read "The 55 Must-Do's on Your Modern Divorce Checklist."
---
What if you and your spouse live in different states?
If you and your spouse live in different states and are determining which state you can file a divorce in, the context of your divorce and marriage will dictate which state has jurisdiction.
---
SAS TIP: If you and your spouse live in different states, the state in which you can file for a divorce will be DIFFERENT based on what you are seeking from the divorce.
---
If you want a divorce with no allocation of property and no children, you can file in any state where ONE person is a resident. Both parties do not have to be state residents to have a divorce proceeding there. Nor does either party need a connection to that state. If you move to a new state and your spouse doesn't, you can file a basic divorce in that state, even if your spouse has never stepped foot there (assuming you meet the residency and waiting period requirements).
If you are looking for a court to solve financial issues (like property division or establishing spousal support), then the filing state must have minimum contact with both spouses. This means that the out-of-state spouse must have SOME connection with the state. For example, did one spouse live in that state and eventually move away? Versus, did you move to a state, and did your spouse not move with you? One person must have residency in the state, and the other person must have some connection to the state for the state court to consider financial decisions.
If you are looking for the court to determine child custody decisions and you and your spouse live in different states, the court will look to the child's home state.
This means it does not matter where you or your spouse live. The court will look at the child's home state for the six months prior to the proceeding. This is because courts want to ensure stability for the child by leading court proceedings in the state they are most familiar with.
---
What else should you be considering if you thinking about custody concerns? Check out "Best Advice on Custody for Divorcing Moms".
---
Conclusion
One of the most important ways to help reduce unneeded stress in your divorce is to have a thorough understanding of your state and its divorce laws. Having an understanding of how your state divorce court runs will allow you to focus more on the substance of your case and take care of yourself in the process.
NOTES
Elizabeth Newland is a third-year law student in Chicago committed to children and family rights. She aims to work in a family-related non-profit firm after graduation. 
Since 2012, SAS for Women is entirely dedicated to the unexpected challenges women face while considering a divorce and navigating the divorce experience and its confusing afterward. SAS offers women six FREE months of email coaching, action plans, checklists, and support strategies for you and your future. Join our tribe and stay connected.
*We support same-sex marriages. For the sake of simplicity in this article, however, we refer to your spouse as your "husband" or a "he."