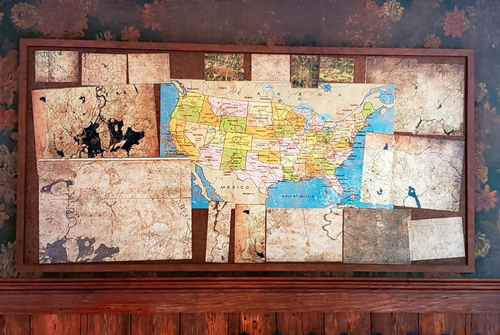 Which States Have the Shortest Residency Requirement to Divorce (and Which Ones, the Longest?)
Figuring out where to file for divorce can be tricky. Each state has different rules and timelines that dictate who is eligible to file for divorce in that specific state. In this article, we'll be providing insight as to what the most common requirements are to file for divorce, which states have the longest residency requirements for divorce, and which ones have the shortest. As well, we'll explore particular requirements of certain states, and finally, what to do to make sure your divorce is finalized as quickly as possible. 
What is residency and residency requirements?
Every single US state has a residency requirement before you can file for divorce in that state.  Residency, or sometimes your attorney may use the word "domicile" means that you live in the state that you are filing. Domicile, however, requires you to reside there and have intent to remain in the state. Residency just means that you need to be present in the state at the time of filing. 
For a divorce to be filed in the proper state, either you, your Soon-to-Be-Ex, or both of you need to be residents of the state in which you are filing for a divorce. Only one of you needs to be a resident. Keep that in mind in case you and your Soon-to-Be-Ex separate and move to different states and want to obtain a divorce.
Some states have longer residency requirements, and others have much shorter ones
States implemented residency requirements so couples could not "forum shop" and pick the state with the best divorce laws for their situation. Instead, you need to meet the residency requirement before you can file for a divorce. Each state differs in its residency requirement. Most states have a 6-month residency requirement. That means you have to live in the state for 6 months before filing for a divorce in that state. 
States that are fast at granting a divorce
Some states are much faster at divorces than others. For example, Alaska, South Dakota, and Washington state only require that you be a resident at the time of filing. So, say you move to Alaska on Monday. Tuesday, you can file for divorce there.  
It's important to remember that filing your divorce is the first step in the legal process. Even after you meet any residency requirement, the court still needs some processing time to finalize your divorce. Other states are faster than others at this. Alaska is notoriously fast at finalizing a divorce. Alaska, Nevada, and South Dakota can usually finalize a divorce in just under two months. Of course, each divorce is different and your particular circumstances could cause a delay. For example, the fastest divorces are ones in which you and your Soon-to-Be-Ex agree on everything (an uncontested divorce). In this case, you (or your lawyer) just need to send in the agreements for the judge to approve. 
Understand more about "agreeing on everything" by reading "What's the Difference Between a Contested and Uncontested Divorce?" And if you want more info on what makes a "contested divorce," read this important piece.
States that are slower in granting a divorce
Some states take much longer to get a divorce. They may have a longer residency requirement, and also have long waiting periods before your divorce is finalized. California, for example, has a 6-month state residency requirement and a 3-month county residency requirement. Vermont is another state that is notoriously slow at finalizing divorces. Vermont has a  one-year residency requirement, and there needs to be six months where you and your spouse live separately, and a three-month "decree nisi" period before the judge approves the divorce. This decree nisi just means that the judgment (in this case, your divorce) will become binding at a later date.
What you can do to speed up your divorce
Something else to keep in mind is whether or not your state has "no-fault" divorce. No fault divorce means that you do not have to prove something is wrong in your marriage, or someone is to blame; you just have to inform the court that irreconcilable differences caused a breakdown of the marriage. Most states have no-fault divorce laws, but if your state is a faults divorce state, there may be a long process to prove someone did something wrong in your marriage. Certain "faults" that warrant a divorce are adultery, insanity, alienation of affection, or emotional and physical abuse. Read more about fault vs. no-fault divorce in this SAS article.
Something else that can cause a delay in your divorce process is whether or not your state requires parenting classes. Some states like Illinois for example, require parents who want to get a divorce to complete an online parenting class before allowing the parties to divorce one another. 
Check out "6 Essential Things to Know About an Illinois Divorce."
Certain state requirements, such as parenting classes, will be something that your attorney will know. Make sure to ask a divorce attorney about any particular requirements you may face in your state so that you can get going on anything you need to get done to ensure your divorce moves along swiftly.
If you've not yet connected for an educational consultation with a divorce attorney near you, check out this piece on how to find a good divorce lawyer.
It is important to note that there can be another issue to consider when evaluating where you can file for divorce. If you have children, child custody cases must be filed in the child's home state. 
While it is not completely in your control, as each state is different, there are things that you and your spouse can do to make the process faster. Transparency with your attorney and your Soon-to-be-Ex is the best policy. The faster you can agree on things without the judge, the faster your divorce will be finalized and ready to go. That being said, never feel the need to settle if your spouse is not willing to negotiate. The judge can step in, that's what the justice system is there for. 
Conclusion about residency requirements
To summarize, each state varies in the residency requirements to get a divorce. Some states have additional requirements on top of residency that you need to know about before filing for divorce. Make sure you learn the rules for the state in which you file your divorce. Regardless of any waiting period or specific requirements, the more on top of things you are, the faster you can get your divorce finalized.
NOTES
Alexa Valenzisi is a rising 3L student in Chicago who is committed to child law and education law. She aims to work in education law or family law after graduation.
Annie's Group
For women thinking about … or beginning the divorce process, you'll want to consider Annie's Group, SAS for Women's signature, 3-month group coaching program for those wanting an education, community, and guidance for learning what is possible for their lives. Whether it's separation, divorce, or even staying married, commit to discovering what will be the healthiest thing for you and for everyone.
Check out Annie Group here.
*We support same-sex marriages and fluid gender identities. For the sake of simplicity in this article, however, we refer to your spouse as your "husband" or a "he."