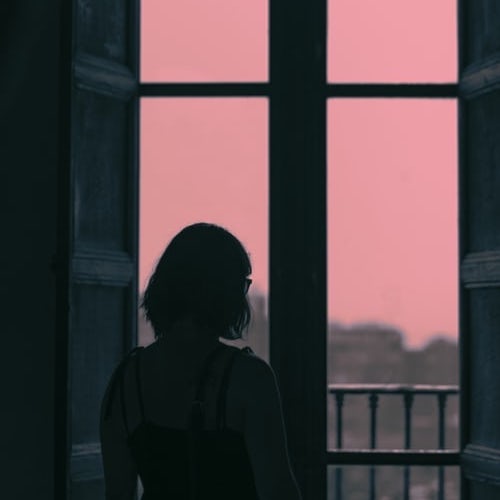 6 Crazy Facts That Increase Your Risk of Divorce
We romanticize our relationships, ignoring all the divorce facts and advice out there in favor of writing our own story. That story is the one you pull out when a friend, family member, or coworker asks you that dreaded question: what happened?
It's a question that's almost impossible to answer because relationships are not linear, they are like constellations or whole galaxies, full of black holes that will pull you in and tear you apart if you let them, the gravity of every moment creating patterns and paths that the two of you unconsciously follow. We spend a lot of time thinking about divorce, attempting to unravel it all, before we pull the trigger.
But if you're anything like me—a chronic planner, a person who arms herself with research and divorce facts in an attempt to make sense of her world—then it might help to know that even in the unique intricacies of a marriage there are common reasons for divorce.
Let's stop the romanticizing. There is comfort in knowing that, sometimes, we are more alike than we are different. Below are 6 interesting facts that have been known to increase your chance of divorce.
Spending a lot on an engagement ring and wedding
A diamond is forever, and a fairy tale wedding ensures a happy ending—this is what we tell ourselves, and what the world reflects back at us. But high spending on weddings and engagement rings has been tied to shorter marriages. Women, for instance, are 3.5 times more likely to divorce someone when they spend over $20,000 on a wedding versus $5,000 to $10,000. Financial stress is one of the more common reasons for divorce, regardless of how large or extravagant your wedding is, so maybe this divorce fact isn't too surprising.
It's okay to be flashy, but sometimes we have to question our motives. Do we want a marriage, or do we want a wedding? There's nothing wrong with wanting your wedding to be special, but it probably shouldn't, arguably, be the best or happiest day of your life. You have a long road ahead of you, both in life and in marriage.
The same research that ties wedding and engagement expenses to a likelihood of divorce also ties higher wedding attendance and a honeymoon to longer marriages. It's a point worth lingering on. These divorce facts are telling us to pay attention—to focus on people and connection instead of an entire industry that exists to commodify love and marriage even at our own detriment.
Getting married or moving in together at a young age
You either grow together or you grow apart. So maybe it's not too surprising that the younger two people are when they get married to or move in with their spouse, the more likely they are to get divorced. Most of us begin our early adulthoods full of lofty goals and dreams—we're shaped, in part, by our achievements and failures, by the setbacks we experience and the ways in which we embrace change.
You might have a partner who enjoys watching you grow throughout all of this, or you might have a partner who resents that growth. But you're becoming a new, better version of yourself, ideally, and if you find yourself in the latter situation, it's likely a sign that your time with that partner has reached its end. You're different people now than you were when your relationship began, and that's okay. It's natural and normal. It's healthy.
Working with people of the opposite sex
The fact of the matter is that it's hard to meet new people as an adult, and since we spend most of our time at our workplace, it's one of the few places we might regularly interact with people outside of our marriage. If you work with people of the opposite sex, then you might have a higher risk of divorce than those who don't.
Sometimes close proximity breeds intimacy. You have shared experiences. You go from those coworkers who always sit next to each other at meetings to eating lunch together to grabbing a drink after your shift, and then suddenly this person has become a regular fixture of your life, someone you look forward to seeing. A boundary may have been crossed, even inadvertently, and if you don't set new ones, you might find yourself feeling distant from your partner as you grow closer to someone else.
Being close to other people who are recently divorced
Fear keeps us from doing many things in life, including leaving our marriages behind. If you have people in your life who've recently gone through or are currently going through a divorce, you might find yourself looking inward at your own relationship. They did it, we might think to ourselves, so why can't I?
We live vicariously through the divorces of others. But it becomes a problem when we refuse to live out our own experiences in spite of this, stubbornly assuming we have all the answers or that we can learn from someone else's mistakes. The facts of someone else's marriage will not change the facts of ours. On the other hand, the divorce of a friend, family member, or coworker can make us feel brave and give ourselves permission to take a leap we may have been considering for far too long.
---
Wondering how long it takes to get over a divorce? Read on to learn more about the signs that mean you're on your way.
---
Living near a lot of conservative or evangelical Protestants
It might surprise you that married couples living in a highly conservative or religious area are more likely to get divorced—after all, both Christians and conservatives are known for upholding institutions like marriage. But this divorce fact holds true whether or not the couple themselves is religious or not.
The beliefs and behaviors of those living around them become cultural and systematic, like roots digging themselves into the land. Abstinence-only sexual education is likely to be taught in schools, early marriage is heavily promoted, and there's a strong push for starting a family sooner rather than later. These regions tend not to value higher education, too, and so income levels become stagnant and job training is limited. None of these values is inherently wrong, but the result is a lot of pressure and stress on what is likely a young marriage.
Marrying someone with a big age difference
Our values and goals often depend on where we're at in life, in age and maturity and experience. Being close in age means we have shared the universal experiences specific to certain generations (music, movies, societal expectations, and historical events, etc.). You share a common language, and there's a comfort in that.
When you marry someone much older or younger than you, there can be the feeling of always being two steps behind or never quite being on the same page. One of you is travel weary while the other is itching for an adventure. One of you has already had kids and a family while the other may still be hoping to start one. One of you is looking to begin a new venture (go back to school, change careers, start a business, etc.) while the other is looking to settle down. Even if you truly connect with your partner one-on-one, you may feel like a fish out of water when surrounded by their friends and family members.
Divorce facts aside, none of us wants to be reduced to numbers and statistics. The best part of writing your own story is that you are in control of it—you get to decide how it ends, and what's best for you and your family. Don't isolate yourself during this difficult time. Put yourself out there and get the support you need. Find a therapist or work with a divorce coach so you can separate fact from fiction and clearly see the options laid out before you.
Since 2012, smart women around the world have chosen SAS for Women to partner them through the emotional, financial, and oft times complicated experience of divorce. Schedule your free consultation with SAS. Tell us confidentially what's going on and we'll give you black & white feedback, resources and suggestions for your next healthiest steps (regardless of your working further with us or not). Everyone deserves to know what is possible for HER.
This article was authored for the all-women website SAS for Women by Melanie Figueroa, a writer and content editor who loves discussing women's issues and creativity.