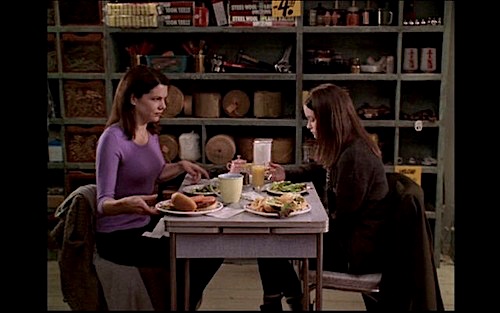 8 Things to Get You Through Divorce with Kids
It seems a truism that parenting is hard. But when you're in the midst of a divorce, or trying to rebuild your life as a newly-single parent, the challenges multiply and can even strike you unawares. For support and solace — to get through a divorce with kids no matter their age — follow these important suggestions and practices below. Doing so will lessen the bumps as much as possible for you, for your children, and for the entire family.
Retain some consistency
Research shows children thrive on consistency. Wherever possible, bring a sense of familiarity to their changing lives. This can apply to your own decisions, big and small—like whether to move within the neighborhood or keep dinner at the usual time. It can also mean working with your Ex to create consistent rules and habits between both your households.
Put your children's well-being first
In some cases, you may need an emergency or temporary custody order from a court to ensure your children stay out of harm's way. Or perhaps the opposite is true, and you need to admit that allowing your children to spend time with your Ex is for the best, even if you don't personally like it. In every decision, ask yourself what would most benefit your young ones.
Find common ground with your Ex
As much as you can, put the past aside so you can focus on the best future for your children. Compromise wherever you can, so you don't get caught up in "winning." The more divorcing spouses are able to come up with their own solutions, the faster the legal proceedings can end. Maybe you're in a deadlock over who gets the house, but can you at least start by agreeing that the kids should remain in their school?
Make a detailed parenting plan
Everything you and your Ex agree on regarding coparenting should go into a parenting plan for approval by a judge. To avoid confusion or debate, make your plan as detailed as possible. Think about specifics like who can apply for a passport for the kids or how long you'll wait if your Ex is late for a pickup. A parenting plan template can walk you through commonly included items so nothing is missed. Include anything important to you, so there's no room for ambiguity.
Consider your children's ages
Children process divorce differently depending on their developmental stage. Make sure your conversations about the divorce are age-appropriate, as is the coparenting schedule you select. Infants and toddlers need frequent contact with parents to develop secure relationships. Older children are able to handle longer periods away from each parent, but need their social lives accounted for.
Know and understand, that regardless of your children's age, they are entitled to certain rights regarding their relationship with you and their father.
Be flexible
Even long after your divorce, unanticipated situations will arise. If you and your Ex can make decisions together as you go, rather than returning to court or mediation, life will be much easier. Your parenting plan itself may need to change, too. Coparents often modify their plans multiple times as their children grow.
Attend coparenting counseling
Coparenting counseling combines parenting education topics (child development, disciplinary methods, etc.) with counseling specific to your situation. The counselor can help you and your Ex work on things like communication and emotion management together or separately. Sessions can lead to a smoother transition not only for the two of you but for the whole family.
Get help wherever possible
Resources are plentiful for women going through divorce with kids. Don't be ashamed to use as many as are helpful to you. Go to a large bookstore and look in the self help section. Often you will find a divorce section and in particular, books about divorce and kids: adult book and children's books. Have you contacted your children's school and asked what resources they recommend? Investigate them. Your court's self-help center can help explain the legal processes of divorce with kids. Custody software like Custody X Change can help organize your coparenting. You also have support groups and classes at your fingertips.
This article was authored by Shea Drefs: senior editor and researcher at Custody X Change, a custody software solution. Custody X Change provides software for developing and managing custody agreements, parenting plans, and schedules.
Since 2012, SAS for Women is entirely dedicated to the unexpected challenges women face while considering a divorce and navigating the divorce experience. SAS offers women six FREE months of email coaching, action plans, checklists and support strategies for you, your family, and your future. Join our tribe and stay connected.
"Divorce can be on your terms." – SAS for Women