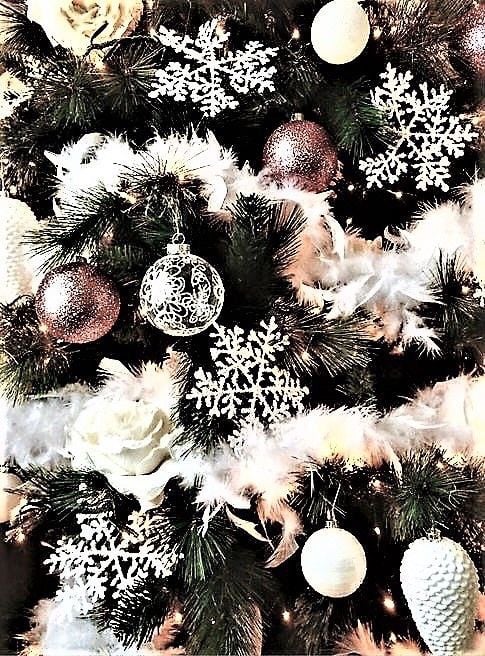 A Pre-Divorce Checklist? Consider Composing One During the Holidays
"He's making a list and checking it twice. Gonna find out who's naughty and nice."

Should you be making your own (pre-divorce) checklist … and checking it twice? As an experienced divorce attorney in Utah, I find the second phrase to the jingle, "gonna find out who's naughty and nice" an inspired idea, and one that is not coincidental. The day after Christmas, Dec. 26, marks the beginning of what is officially considered "Divorce Day": what those of us in the divorce industry call divorce season.
After the holidays have subsided and divorce season begun, our phones are ringing off the hook, with plenty of revelations suggesting who is naughty and who is nice.
Taking the time now to create your own pre-divorce checklist is positive and it's constructive — unlike racing to a lawyer's office or venting on social media about the sorry state of your marriage. The slow, deliberate movement of checklist making adds perspective, grounds you, and informs your ultimate decision on whether or not to add to the divorce rate across the United States or Canada, or wherever you may be (besides purgatory).
In fact, making a pre-divorce checklist is, perhaps, the best free divorce advice I give my clients during the holidays. And so, in the spirit of giving, I'd like to share more with SAS readers. Let's use this post as your go-to guide for creating that checklist.
The Legal Point of View
There are so many different ways to look at a divorce and what you may or may not need to navigate that beginning with the legal perspective is often the best first step. And this begins, if you are a US citizen, by talking to a lawyer in your specific state, because divorce law varies from state to state.
To prepare for that meeting, think about your questions and get the necessary documents organized in advance. This will give the lawyer something to look at, evaluate and base their answers on, when you meet.
If you wonder what documents to gather and organize, check out this post Thinking About Divorce? Be Prepared.
If you wonder what questions to ask, SAS for Women has you covered there, too. Consult this blog post Questions to Ask a Divorce Attorney.  Of course you may have other questions you will not find on that blog post, like should you open a post-office box for personal or divorce-related mail? Would it be a good idea to take money out from an account in advance of the divorce? Can you leave the marital home before officially separating or divorcing? What happens to the money you are due to inherit if you divorce? Should you file for divorce before you get your bonus?
All of your questions (and fears) need to be explored and answered, but be careful about making any radical moves. It's critical you vet your big actions with a lawyer before you act so nothing is held against you in the divorce.
This is why organizing your documents and meeting with a lawyer is such an important step on your pre-divorce checklist. You must get grounded on reality, what is and what is not possible.  
The Financial Point of View
Next, you cannot underestimate the power of getting educated on what your best business transaction would be if you were to divorce. Which is why gathering your financials and getting feedback on them is critical.
Here you can listen to Certified Divorce Financial Analyst and advisor, Stacy Francis discuss The Financial Do's and Don'ts Before, During, and After Divorce.  Listening to Stacy will help you further formulate your financial questions. Don't worry if your money questions overlap with your legal questions, that's normal.
So, your pre-divorce checklist includes organizing documents, gathering your questions, meeting with a lawyer, and then going deeper with the money and getting feedback on your financial choices. This is best done with a financial person who is familiar with how divorce impacts the money. And now there's a new professional who does just that kind of work.
Keep in mind to really forecast what you may have for money in the future, you'll need to gather current Social Security calculations, details on debts, personal and marital property information, and monthly budget figures. Do you keep safety deposit boxes? What's in them? Have you or your spouse already received an inheritance? All of these details need to be gathered and included on your pre-divorce checklist.
---
If you are thinking about … or beginning the divorce process, consider Annie's Group — SAS for Women's virtual group coaching program for women looking for an education, support, structure, and a safe community.
A new cohort (with you?) is starting soon.
---
Consider Your Home Property
Ready to go deeper? You'll also have to consider your home. If you have not previously done so for your home insurance, take pictures of each room of your house. Make sure each room's contents are displayed as part of a more thorough listing of assets. With the home, your own accounting is not all that counts. Getting an appraisal can be beneficial as well, so add that to your list. Renting mother-in-law apartments in a home is common these days (all the more so in a COVID climate). Make sure to get copies of leases for in-home or other rental properties. Your To-Do list grows!
Take Care of Your Heart
Don't forget to factor into your list your need for emotional support (besides all this legal, financial and practical info).
Chances are your heart and your feelings are not going to be in synch with learning about your legal and financial choices. This means you need a safe place to vent what you are genuinely feeling and to learn from the messages your emotions are trying to tell you.
So, add to your pre-divorce list "Emotional Support" and consider how you will find it. Have you got a therapist or do you need to work on finding one?  Or, do you have a coach who understands the divorce journey and can help you feel anchored as you begin to take steps?  Be careful in whom you confide during this vulnerable moment in your life. Sometimes our family or friends are not the best people to share our challenges with, because their opinion, reaction, prejudices may not be in alignment with who we really are.
You absolutely need a safe, neutral, judgement-free place to go and you deserve that place.
As you make your pre-divorce checklist, realize that action with these different steps deepens your awareness and possible commitment to divorce. As your sense of empowerment grows, you may move from flirtation to surety. 
Here are some other pre-divorce checklists I recommend
You might want to check the following to see if there are any other crucial items or steps you want to add to your list:
SAS for Women's "36 Things to Do If You are Thinking About Divorce."
Donna Fulscado, Investopedia, Oct. 28, 2019 "Divorce Planning Checklist: What You Need To Know"
Shawn Leamon, CDFA, Divorce and Your Money: How To Avoid Costly Divorce Mistakes, March 1, 2017  "The Ultimate Divorce Checklist: What You Need To Prepare"
Communication planning is a unique aspect of Rebecca Jones's list. Jones is a London-based family lawyer. Her divorce checklist includes letting everyone from family dentists and opticians to utility companies know about a divorce, if enacted. That's something you can consider to do later on — if you indeed go through with the divorce.
'Tis the Season for Making a List and Checking it Twice!
Yes, it may be the holidays, but if you are in a troubled marriage, the holidays may be anything but merry.
Breathe deeply, think clearly, and get anchored. Using a pre-divorce checklist will help minimize the overwhelm of everything seemingly coming toward you at once. And checking things off will give you a sense of "doing something" at the same time it keeps you moving in a sequenced, goal-oriented way.
To all, we wish you the Season's Best, a better 2022, and to all a good night.
Notes

Jill L. Coil is Utah's leading female family law and divorce attorney and invites you to hire her before your spouse does. She is admitted to the Utah and Texas bars and has contributed to case law by successfully arguing a landmark case before the Utah Supreme Court. Coil is a 2019 Super Lawyer and an author featured on Amazon, contributes actively within her community, and is the proud mother of four children.
SAS women are those amazing ladies you meet who are entirely committed to rebuilding their lives on their own, healthiest terms. If you are recreating after divorce or separation, you are invited to experience SAS for Women firsthand. Schedule your FREE 15-minute consultation. Whether you work further with us or not, we'll help you understand your next, black-and-white steps for walking into your brave unknown—with compassion, integrity and excitement.