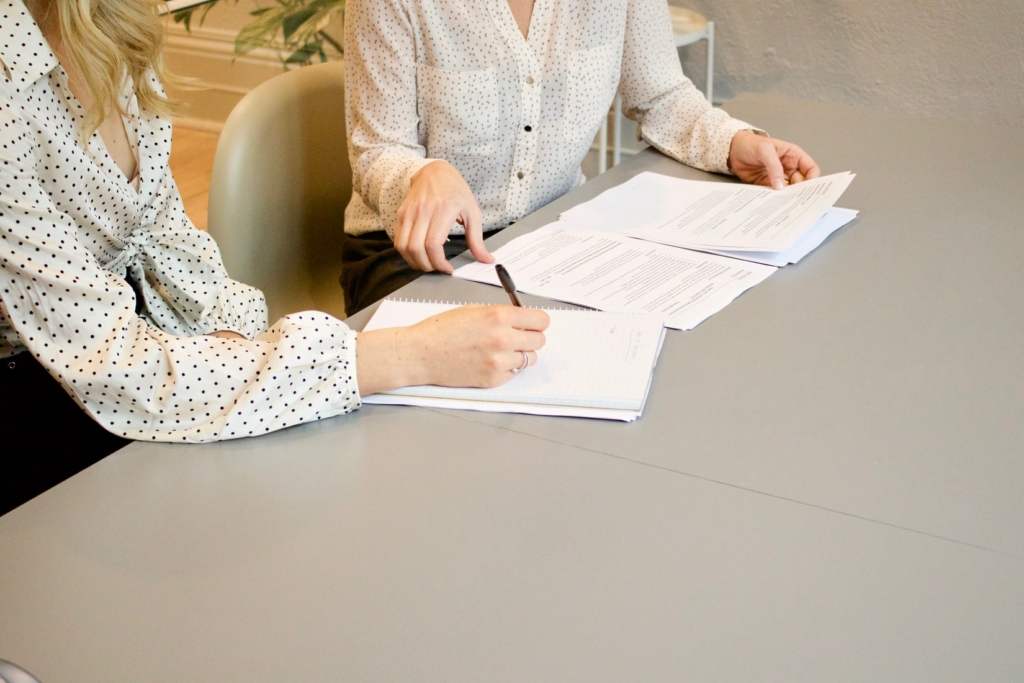 Smart Moves for Women: A Financial Consultation for a Divorce
When considering divorce, or before responding to a spouse's request for divorce, most women know it is smart to consult with a divorce attorney to learn about their rights and entitlements. But few women realize it is equally important to pursue a financial consultation for divorce with an experienced financial advisor. Who is a good financial advisor? It's not the one you and your spouse have been using (unless s/he is more in your pocket than your spouse's.) This new advisor should be someone who really listens to you and your concerns as a woman, has at least 10 years of experience, and (most importantly) understands how divorce impacts your money. For this reason, you may wish to cut to the chase and consult with an advisor who holds the certified divorce financial analyst® (CDFA®) designation.
Marital finances are often complicated. If any of the following situations apply to you, you may want to consult with a CDFA even before you consult with an attorney:
You wonder if the income that supported one household could stretch to support two;

You or your spouse purchased the family home before marriage;

The marital estate includes multiple assets such as real estate, stocks/bonds/funds, retirement accounts, pensions, cryptocurrency or private equity;

You or your spouse receives equity compensation such as restricted stock units (RSUs) or stock options; or

You or your spouse is self-employed or owns a business.
Women Not Confident in Their Financial Knowledge Often Pay More in Legal Fees
We don't need Sherlock Holmes to discover for us that many experienced divorce attorneys charge high hourly rates. Martindale-Nolo surveyed attorneys and consumers in both 2015 and 2019 and concluded that the cost of divorce was influenced primarily by the attorney's hourly rate and the number of hours the attorney spent on the divorce case. According to the survey, on average, divorce attorneys charge between $300 and $365 per hour in California and $305 and $380 in New York. 
I work with women across the country, especially with clients in California, and many of them choose attorneys who are certified as family law specialists. These specialists charge between $350 and $575 per hour. Top family law litigators charge even more. 
Your lawyer serves a critical role, whether he or she is advising you as a consulting attorney during mediation with a neutral third party, or representing you from start to finish with respect to your case. But paying a lawyer by the hour to increase your knowledge on the financial aspects of divorce will result in unnecessarily high bills. This is not the best use of your money.
It makes a lot of sense to choose the right tool for the task, especially when that tool is less expensive. Most CDFAs charge rates that are 30% to 50% lower than the rates attorneys charge in their markets. So, if you want to learn how retirement accounts and pensions are divided, whether or not you can afford to stay in your house (or qualify to refinance the mortgage in your own name), how to negotiate a fair division of assets, and what you need to do to ensure long-term finances, then I recommend you arrange a consultation with a smart money person or a certified divorce financial planner.  
A CDFA Helps You Avoid Costly Mistakes
CDFAs are financial professionals who understand your budget. We look for ways to ensure we add value so your investment in time and money pays off. We help you evaluate settlement proposals before you get to the final, divorce financial settlement. Putting in the work in advance will help you avoid mistakes that could prove costly down the road. 
One of the most common mistakes women make is agreeing to a division of assets that might look fair today—but results in a less-than-equal division in the future because they did not consider after-tax values.
If child support and/or alimony (sometimes referred to as "spousal support" or "maintenance" depending on your state) occurs in your case, it is critical to work with a financial professional who can project your after-tax cash flow and assist you with preparing both a pre- and post-divorce budget. You do not want to commit to a lifestyle for you and your children that you cannot afford. And, conversely, you don't want to pinch pennies and live in a state of anxiety if your CDFA concludes that running out of money later is unlikely.
How to Find a Good CDFA
You can find a CDFA in your area by entering your zip code on the Institute for Divorce Financial Analyst's website. There you will find newly-minted CDFAs as well as experienced practitioners.  
Many CDFAs have Yelp or Google reviews so be sure to check those sites as well as ask for referrals. 
Ask your divorced friends for the names of attorneys, mediators, and CDFAs. I recently attended a birthday party for a former client and was pleasantly surprised to see two other former clients in attendance. I had only met with one of them via Zoom during the pandemic and it was wonderful to be able to give her an in-person hug. 
Everyone is using Zoom these days so you do not need to limit yourself to a CDFA in your local area. And, in my experience, Zoom is even better than in-person meetings when reviewing and commenting on documents and spreadsheets. As long as the CDFA is familiar with your state's laws and has experience working with attorneys or mediators in your state, he or she should be able to provide value, but never legal advice (that is what your attorney does).
For example, since one of my specialties is determining the marital and separate property portions of equity compensation for employees of both publicly–traded and start-up companies, it is no surprise that many of my clients live in the San Francisco Bay Area when I'm physically located in San Diego. 
How to Prepare for a Financial Consultation for Divorce
Most financial advisors and CDFAs offer complimentary financial consultations for divorce. I offer consultations by phone and last between 15 and 30 minutes. I also provide 30-minute financial consultations for divorce to participants in SAS for Women's Annie's Group. Before your consultation, check out the advisor or CDFA's website and read their resources. This is your opportunity to have a professional answer your basic questions before you ask specific questions relevant to your unique situation.
To make your consultation call most productive, it's best to have…
a list of you and your spouse's assets and debts and estimated values 

your last two years of tax returns. 
Some women handle the finances in their marriage, so this information is not hard for them to organize. But in reality, only some women have access to all that information so just do the best you can. Any information you can provide is helpful. You will also want to tell the CDFA how long you have been married, whether you are currently living with your spouse, and the ages of any minor children.
While the CDFA may be able to answer some of your questions, don't expect him or her to answer all of them during a brief consultation. If you are the primary breadwinner in your family, and increasingly many women are, you'll want to make sure you do everything to protect yourself and support your family. You'll want to ask the advisor/CDFA how he or she works. Specifically, you'll want to know whether the fee is hourly or flat-rate, and what you can expect to accomplish by working together. For example, I charge an hourly rate but also offer flat-fee packages for divorce financial planning and analysis before and during divorce like the "It Could Happen" and "Mediation Money Mentor" packages. 
Conclusion
No matter how you choose to divorce (mediation using a neutral third-party, traditional approach of you each hiring a lawyer, litigation, or DIY via an online platform), connecting with a financial advisor is just plain smart to ensure your best future. A CDFA can add value by reducing legal expenses and/or the time it takes to divorce. Once you become educated on your financial options and what is possible, you can more effectively and healthily advocate for yourself during the divorce process. You'll avoid the possibility of making financial mistakes that will be detrimental to your future. I cannot tell you how many times I have introduced myself at a networking event where the woman will say to me, "I wish I had known about you when I was going through my divorce."  
Notes
Laurie Itkin, "The Options Lady," is a financial advisor and certified divorce financial analyst® and has worked on more than 250 divorce cases, primarily in California, either as a financial neutral or advocate to one spouse. Laurie has been quoted in the New York Times, Wall Street Journal, San Diego Union Tribune, Chicago Tribune, Christian Science Monitor, U.S. News and World Reports, Parade, Redbook, and Forbes. She is a member of the Association of Divorce Financial Planners, the Institute for Divorce Financial Analysts and the National Association of Women Business Owners and provides pro-bono financial advice to clients of the San Diego Financial Literacy Center and Savvy Ladies. You can request a consultation or sign up for Laurie's monthly newsletter here. 
Since 2012, smart women around the world have chosen SAS for Women. We partner with you through the emotional, financial, and oft times complicated experience of divorce and rebuilding your life afterward. Schedule your FREE 15-minute consultation with SAS. Tell us confidentially what's going on, and we'll give you clear feedback, resources, and suggestions for your next steps.