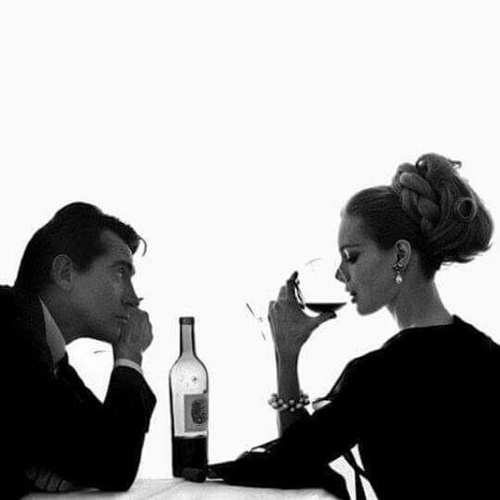 After Divorce, Are You Destined for Rebound Relationships?
You've been warned about them. But here's what a rebound relationship truly is. It's any romantic relationship entered into shortly after ending another romantic relationship. Sound vague? That's because it is. What does "shortly after" even mean? An hour, a week, a year? It's all a little murky, isn't it?
And then there's the whole judgment thing.
Rebound relationships leave a bad taste in the mouth. The general opinion is that they're never any good for both people involved.
After all, who gets into a new relationship before the ink on their separation agreement or divorce decree is even dry? Before they're done with their grieving?  Before they've figure out who they are now that the dust is settled? The truth is, many people do.
Some people quickly enter a new romantic relationship because they want to distract themselves from the pain of their divorce or remain in the same type of living arrangement they had before their divorce.
Others do so because their Ex is already in another relationship. They believe that if their Ex is already moving on, then they should, too. AND, of course, they'll make sure their Ex knows about how happy they are with their much more successful, attractive, smart, young, and "sane" new significant other.
Some people enter a rebound relationship because of the excitement. A rebound is a way to explore their newfound independence or to experience what it is to be sexual again after years of feeling unlovable.
Sometimes there are people who are already in another relationship while married, divorcing, or moving out. Those relationships are complicated and fall into their own category—let's say the ball (sticking with the rebound metaphor) never hit the ground but got passed instead. These relationships may last, or they may be a function of distraction, excitement, and taboo. And when the marriage is officially no more, those feelings may dissipate; with the reality of everyday and its mundane responsibilities making the relationship seem suddenly boring. But if not, and the relationship lasts, a whole new set of challenges are presented for the one who left the marriage without hitting pause to reflect on what really went wrong.
Then there are those who enter into rebound relationships to heal and move on with their lives. These people know that their divorce recovery is textured, a process, and a healthy relationship (see more below) won't keep them from growing.
So, you can see that not all rebound relationships are the same. They're not all harmful. Some truly are healing.
How do you know if your rebound relationship is healing instead of harmful?
Honesty about the situation
You and your new partner are upfront about your personal situations, emotions, and what you're expecting from the relationship. If not, then at least one of you will be very hurt when it ends.
The willingness to learn about yourself
One of the great things about being in a relationship is the ability to learn more about yourself. If you enter this one with an intention to learn more about yourself, your likes and dislikes, and how you behave in a relationship, then you'll be presented with new opportunities to learn, grow, and move on from your divorce (and maybe, eventually, from your rebound relationships).
Curiosity about your new partner
Being curious about who your partner is means that you're not using them to make you feel better. Instead, you're seeing them as an individual with their own wants, needs . . . and baggage.
Taking the opportunity to treat yourself well
You'll teach your new partner how to treat you by modeling it for them. Do you want to be treated with kindness and respect? Then treat yourself that way in addition to treating them that way.
Dealing with your baggage as it comes up
Healing through being in a relationship means that you'll discover things that need to be dealt with. Maybe you'll discover that something your new partner does triggers you. Maybe you'll discover that you entered this relationship because it felt familiar instead of healthy. Maybe you chose this partner because he seems 180 degrees opposite to your EX. Whatever baggage you discover, your awareness of it and appropriately dealing with it is part of your healing journey.
Most rebound relationships, including the healing ones, are relatively short-lived. The good thing about the healing ones, though, is that each one is a stepping-stone that carries you closer to a good and lasting relationship with yourself and perhaps, if you want, a relationship with someone else too.
Just what makes a good relationship—one that can last? When you mutually agree to and practice the following.
Honesty about the situation
You and your mate are upfront about your personal situations, emotions, and what you're expecting from the relationship.
The willingness to learn about yourself
Your mate can be your greatest teacher. Your partner will reflect back to you things you do, things you don't like about yourself, and things about being in a relationship. The key is to have the willingness to learn and grow. Are you listening to what your partner is saying?
Curiosity about your partner
Being in a good long-term relationship requires that you are still curious about your partner. When you believe there's nothing more to learn or discover about them, you begin taking them for granted. However, if you can remain curious and you both continue to grow, your relationship can keep its vitality.
Taking the opportunity to treat yourself well
It doesn't matter what type of a romantic relationship you're in, you're always modeling for your partner how to treat you. Take care of yourself, and treat yourself with kindness and respect.
Dealing with your baggage as you become aware of it
It's rare that a person has no baggage at all. So, expect that you'll have to deal with your own baggage while you're in your relationship. Because you're in a good relationship, your partner will likely support you in your efforts to deal with it—just as you'll support them.
Making a commitment to each other and consistently putting in the effort to create a good relationship
This is key for any long-term relationship. This level of commitment is also directly connected to the other items on this list being in good order (or at least on the way to being in good order) for both of you.
And, no, this list isn't some giant typo.
There really isn't too much difference between the characteristics of healing rebound relationships and good relationships. They are both about promoting growth, support, self-love, and mutual respect.
The main difference is the level of commitment and the possibility of outgrowing each other. With a rebound relationship, the commitment level isn't lifelong. Because you enter these relationships needing to heal, it's more likely that one or both of you will move on quickly.
So, let's get back to the original question:
"After divorce, are you destined for rebound relationships?"
Hopefully you are, but not the kind with the bad connotation. Hopefully, you're destined for the healing type of rebound relationships that you can use as lovely stepping stones toward either a wonderful committed relationship that helps you both blossom as the unique people you are or a lovely life as a fulfilled single woman.
---
Change the course of your life — AFTER DIVORCE .
Paloma's Group™: Learn the Art of Reinvention.
For newly independent women, post-divorce. Over the course of 7 months, each group-class ​builds on a core theme required to ​design a life you deserve. Schedule a FREE 15-minute session to explore (and experience) how this remarkable group of post-divorce women will plan and act on creating a life they love.  
We promise — whether you join us for Paloma or not  — you'll walk away from your complimentary session discovering a next step in your unique After Divorce journey. 
"We choose not to do it alone." ~ Sas for Women
---