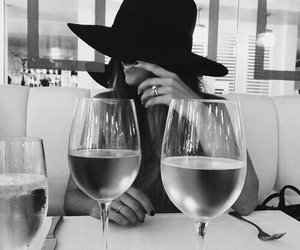 As a working Upper East Side mother (and for many years before, residing there as stay at home mom) I read with amusement Wednesday Martins' recent New York Times essay on her culture shock in living among the moneyed mothers of this demographic. I say "amusement" as in the same kind of titillation I derive (but try to deny) watching an episode of "Gossip Girls," or the "Real Housewives" of any city. We want to believe, as F. Scott Fitzgerald said, "that the rich are different."
But let's be clear, Dr. Martin's piece — published a week in advance of the release of her new book Primates on Park Avenue — does not advance our conversation on what modern women need to know about marriage, mothering, and attaining self-fulfillment. It's a distraction, pitting women against women.
Here's Dr. Martin, a mother and an anthropologist by training, describing "the tribe" she encounters when she moves to Manhattan's Upper East Side:
 …I met the women I came to call the Glam SAHMs, for glamorous-stay-at-home moms, of my new habitat. My culture shock was immediate . . . to discover that the most elite stratum of all is a glittering moneyed backwater.
. . . .The women I met, mainly at playgrounds, playgroups and the nursery school where I took my sons were mostly 30-something with advanced degrees from prestigious universities and business schools. They were married to rich, powerful men, many of whom ran hedge or private equity funds; they often had three or four children under the age of 10. . . .. (A)nd they did not work outside the home.
Instead they toiled in what the sociologist Sharon Hays calls, '"intensive mothering," exhaustively enriching their children's lives by virtually every measure, then advocating for them anxiously and sometimes ruthlessly in the high-stakes games of social jockeying and school admissions.
Does Dr. Martin mean to imply that all stay at home mothers deserve her contempt, or just the rich ones? Is the decision to "stay at home" inherently sexist?
I thought we women had attained the right to choose here, and in so many other domains — not only for reproductive rights — but how to live and raise our families, if we are lucky to have the choices?
And what makes this tribe different from wealthy women across this country, be they in New York City, rich suburbs, or Silicon Valley? Aren't they living out the values of our rich, industrialized society?
These women are not poor, as you and I would readily agree. Like you and me, and countless women across this country, they made and continue to make life decisions based on what society tells us is important: getting into the best schools, working hard, and choosing mates for their ability and potential to provide. It's basic and makes perfect sense from an anthropological viewpoint. The question that arises is does this formula guarantee for happiness and self-fulfillment? Does it make for happy women and men, and grounded, centered children?
I would argue that these thirty-year olds are smart, but still young. They are trying to be good parents, keep up with their peers and do what their social circles expect. It doesn't mean that they are not individual women who behind closed doors are still wrapping their heads around what their daily lives look like and the compromises they have made. Or that, they are not questioning themselves and what it is to be a modern woman. But for the time being, they are mothers caught up in the values of our system that tells them their kids must excel to thrive; and it's their job to ensure these goals are successfully attained. Whether their kids will or will not depends very much on the moral compass that exists in that house and the kind of partnership they have with their mate.
The problem with this this "tribe," or these women, is the same problem that exists everywhere. If the marriages are not a shared partnership, if the wife does not feel respected like an equal partner but an employee, servant, or maid, then the power is not equal and the relationship, regardless of the money, is feudal-based. If ultimately, she feels trapped for being out of the workforce for years, then she might feel imprisoned with an outdated skill set that gives her no way out if her marriage begins to spiral down. Frustrated and stuck, she may become a poor role model for her kids, a self-justifying martyr, a depressive, a drunk, or an angry (for being unheard, unseen) woman. Just like so many of our moms.
What is unique to this tribe is the self-recognition of privilege; the simultaneous investment and compromises one has made to get there and the hidden shame one sometimes feels for having arrived there and not feeling altogether satisfied as a person.
How then to reconcile having so much with feeling so little?
If you've spent most of your lifetime investing in what society tells you should be attaining, then to question your decisions and where you are now is to question everything the tribe stands for, it's tribal-cide. It's embarrassing, especially when you know there are others in this world who have far less, and mustn't their lives be so much harder? How dare I complain? These are just a few of the disempowering messages we tell ourselves as women. Shut up, and get over it. Shame, denial, fear of the unknown keeps us spinning for years, or maybe, forever.
As a divorce coach and advisor who assists women from all walks of life, I know the question for all of us is about happiness and self-fulfillment. Forget gender, class, ethnic background, or the social constructs that are used to divide us. It's about each and every one of us, our basic human right to live a life fully — and authentically.
Staying in an unlived life, playing a small game as dictated by society, limits our impact and shuts down our future. What is truly possible for you, your children, your community, even our shared world, if you were to understand who you are, what your real values consist of, and then unleash that wisdom in the form of your unique, individual power?
Porter Magazine agrees in their current Summer Issue 2015. In a feature entitled "Modern Love," Porter says that women are increasingly, no longer buying the dictates of society. They are doing things differently from their tribal elders. Educated and Internet adept across the board, women have become skilled in problem solving by sourcing support and advice. Women are finding their mates, seeking out information and experts for sustaining their relationships, and when these relationships begin to unravel, they are turning to others to guide them. Which is how Porter found us.
As cofounders of SAS for Women, Kim and I understand all the hard-learned externalities and personal challenges of changing a life and running against the currents of society. If you are considering upturning the tables and facing the social stigma of divorce, there are all the unknown tactical and logistical decisions to contend with, and also the internal conflicts we have with ourselves. It's not clear how to proceed, how to breathe, how to get on, how to grapple with the pain, and move through it. This is to say nothing about your fears of how divorce will impact your children.  However, let us remind you, we are modern women. Most of us do have choices — though we might not see them — and there are ways to mitigate the pain for you and your family.
Like the cast from any reality show, the tribe on the Upper East Side can be reduced to superficial stereotypes. What's more important is to recognize that even now, no matter where you are on the social scale, women are still struggling with achieving equality in the workforce and at home. If your mate supports and respects you, and you have an understanding of how you will achieve mutual fulfillment, whether one of you stays home or you both work, then you stand a good chance of dividing and conquering life's challenges and raising healthy children. If it falls to women to play second-class citizens, if we continue to not unite across all social constructs of class and color and way of life, then we are destined for these divisive, ongoing, internal, external, and tribal conflicts, these fruitless conversations. We will never get to the root of the problem of inequities and how to redraw them. What is worse, our children are destined to repeat them.
Whether you are considering a divorce or already navigating the confusing experience, one thing we see making a significant difference for women is the conscious choice to not do divorce alone. Since 2012, smart women around the world have chosen SAS for Women to partner them through the emotional, financial, and oft times complicated experience of Divorce.
.