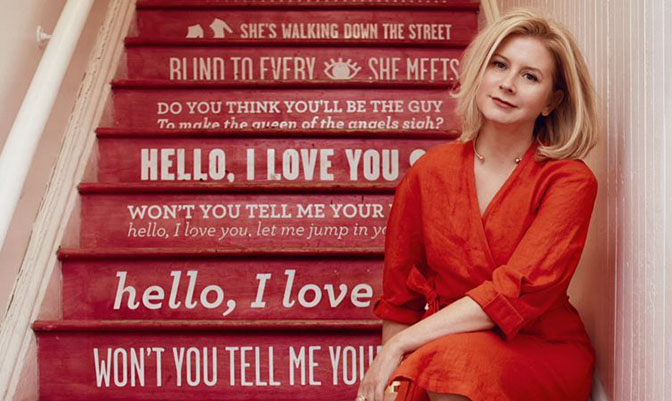 Porter Magazine Explores Divorce Coaching and Modern Women
Women today are more educated than ever before in history. Now the majority gender graduating from colleges and universities, many of us — no matter our age — have more access to information than ever in our lives, thanks to the Internet.
But the flip side to this advancement is that we are also, now programmed for instant gratification. We want to understand everything there is to understand – quickly. From analyzing a subject as a whole to breaking it down to subparts, we want our instant takeaways. Because Google says it's possible, we seek the right formula for the best outcomes so we can move on with our To-do list.
Next!
But, when it comes to divorce, and if and how you should do it, is it wise to proceed in all haste? Once you've researched it up and down, and read and read, can you seek divorce gratification?
Many women who come through our doors at SAS are smart and edgy. They have done their research. They've read about mediation and contested v. uncontested divorce models. They've evaluated lawyers' websites and counted the stars. They've listened to friends and their divorce tales. But in their quest to disprove or readily self-apply a recipe, women contacting us have reached an impasse. There is something telling them to double check, to look for critical insight to their own particular story: the way their divorce will or is already impacting their kids, or affecting their job, or their health, and their foundering meaning for living. "Support" is one thing some ladies say they need; while others, bewildered and confused, admit they don't know what they are looking for: they don't know what they don't know.
For all of them, one word rings true. "Guidance." They are looking for safe and seasoned guidance for their divorce challenge — and for all the other parts of their life that are affected.
As the founders of SAS, Kim and I know, among the most important insights we share is to give our clients a sense of real time and what is possible. Those who harness the courage to connect with us are often on overdrive in a frantic cycle of self-preservation or paralyzed by all the unknowns and fears that surround life-changing decisions. Our job is to slow you down and dispel the fog of information-overload so you understand right now where you are and what real choices you face, so you can see more clearly to take the right step for you and your family. Our job is also to tell you, you can't know it all.
There are no ready-made answers to divorce. It is a life reckoning that is also an awakening, a process, and there is a learning curve. As for instant-gratification, you cannot digest it in two meetings with a lawyer or multiple sittings in front of a computer. You must travel it. Yes, there are many aspects and milestones that will mark your progress on the road, and knowing exactly where you are helps you prepare for what is potentially ahead. The fact remains, you must still navigate the road, the exact destination of which cannot be fully predicted.
No matter how much you study or cross reference, you cannot have all the answers at once and seeking divorce gratification risks too much. The impact of hasty decisions, "just to be done with it!" may negatively impact your children, increase the threat of litigation and court, and impair your long-term mental, physical, emotional health and your financial well-being; all of which ultimately undermines your ability to live the way you choose once the dust settles.
But knowing what you don't know is hard.
This is why we are honored to be recognized by Porter Magazine as one of three women influencing the conversation on modern love today. Porter states irrevocably that compared to our predecessors, modern women are doing things differently when it comes to love — and, yes, the resolution of their relationships. Women are not only accessing information (and their mates) through the Internet, they are also seeking professional support for nurturing, and sustaining their relationships. And when things spiral down, women today are thoughtfully seeking professional support for the pain and heartache that comes with it. In their Summer Issue 2015 (pages 194, 197-98), Porter endorses divorce coaching and celebrates SAS for Women as the go-to model for thoughtfully and healthily bringing closure to a relationship.
The message is clear: armed with information and the right guidance, modern women are moving beyond the stigma of divorce and doing it their way. Because they are committed to themselves and their families, they are investing in the here and now for their best future.
Note to Reader: Created by Natalie Massenet, the founder of the 400 million-dollar-a-year online retailer, Net-à-Porter, Porter Magazine is the new, glossy, and revolutionary addition to the fashion magazine scene. Directed and run by smart, empowered women, Porter is doing something new. The quarterly combines the visual concepts of fashion magazine with online-catalogue marketing while also offering great interviews and fascinating stories for and about women. It is digitally-protected, however; which means if you wish to read the Modern Love article and interview with Liza Caldwell of SAS on page 198, you must go-online and purchase the magazine or read the pdf here.
.
Whether you are considering a divorce or already navigating the confusing experience, one thing we see making a significant difference for women is the conscious choice to not do divorce alone. Since 2012, smart women around the world have chosen SAS for Women to partner them through the emotional, financial, and oft times complicated experience of Divorce.
.