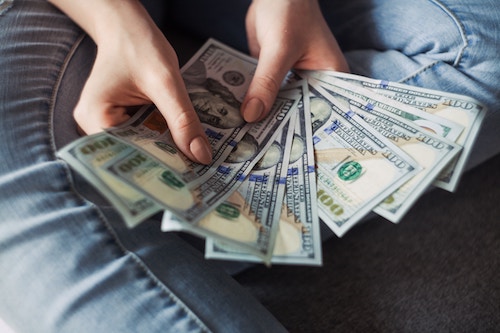 How a Certified Divorce Financial Analyst Can Help with a Divorce
Dividing a house, retirement accounts, alimony, child support—all the financial issues that come up in a divorce can leave your head spinning. The process of going through a divorce is incredibly stressful, regardless, but if you're not comfortable talking about money, facing the topic of splitting up your finances can be downright miserable. You may be wondering how to plan for your financial life after the divorce, how to divide your assets, who gets the primary residence, and how to negotiate spousal support. Having a financial professional on your team to help with a divorce can reduce your stress while allowing you to achieve the best possible financial outcome.
Getting financial help with a divorce is critical as studies have shown that women experience disproportionate losses in income as a result of divorce, increasing their risk of poverty.
When facing a divorce, a person's first instinct is often to get an attorney involved. While there's no substitute for sound legal advice, many of the decisions made in a divorce are financial in nature. Having support from someone well-versed in divorce financial planning and analysis (such as a Certified Divorce Financial Analyst) can save you a lot of frustration—it can also save you money on legal fees.
What is a Certified Divorce Financial Analyst?
A Certified Divorce Financial Analyst (CDFA) has extensive training in the financial issues of divorce. The credential is awarded by the Institute for Divorce Financial Analysts and requires extensive work experience and education. These professionals are trained to help you navigate any and all money issues that come up before, during, and after divorce. A CDFA can serve as a financial advocate for just you or as a neutral person who works with both you and your Ex. However, it's important to remember a CDFA is a financial professional who can't replace sound legal advice.
What does a Certified Divorce Financial Analyst do?
A CDFA is responsible for looking at your finances, considering the best way to divide assets, and helping you determine the short- and long-term implications of your divorce settlement. By doing so, a CDFA can help alleviate the fear of the unknown. She'll prepare a financial plan for you based on various scenarios. Having that plan in place will offer you a great sense of confidence (or a reality check, if needed) as you face your financial future.
While every situation is different, the responsibilities of your CDFA may include some or all of the following.
Division of assets
The division of assets during a divorce is more than just a simple split down the middle. Many times, there's no easy way to split an asset that both you and your Ex want. Your home, furniture, vehicles, among others, come with memories and security that neither of you may want to let go of.
In addition to those physical assets you have, there are financial assets that need to be divided, such as bank accounts, retirement accounts, and life insurance policies. Pensions are commonly the largest asset dealt with in a divorce. Any and all of the pension earned during the marriage is considered marital property and is considered divisible as part of the divorce settlement either by dividing the pension itself or offsetting the value with other assets.
A CDFA will sort out all the details and help you and your Ex determine the best ways to maximize your assets while minimizing the tax impact of your division.
Marital property
If you live in an equitable division state (41 of 50 states are), a couples' marital assets (those accumulated during the marriage) will need to be divided equitably or fairly. In community property states, marital property is split 50/50. A CDFA can support you and your attorney by determining which items are marital assets and which ones are separate.
---
If you are wondering about your home and who gets it, you'll want to read "Should You Keep the House During the Divorce?"
---
For example, any money contributed to a 401(k) during the marriage is considered marital property. However, if the account was started before the marriage, a portion of the account may be regarded as separate. The actual definition of what is considered separate property varies somewhat from state to state. Money and things you had before your marriage, gifts you've received over the years, and more can complicate an already stressful situation if you don't have someone to help with a divorce and provide clear guidance on these issues.
Alimony (aka Spousal Support/Spousal Maintenance)
If your Ex provided the primary income, suddenly concerns of how to pay for the house, cover your bills, or whether you'll have to get another job are at the forefront of your mind. While some states do provide a calculator to determine alimony that will be awarded to the lower income spouse, many do not. In fact, in many states, the issue of alimony is pretty gray.
Some of the factors that contribute to spousal support (depending on the state) include:
Your income
Health (emotional, physical, and mental)
Retirement benefits
Length of marriage
Childcare status
Education
Assets and liabilities
When you have a CDFA on your team to help with a divorce, she can do the calculations and give you confidence with projections for how much spousal support is needed compared to how much is available to be paid.
Tax implications of the divorce settlement
Any change in income or accumulation of significant assets can have tax implications as well. In the case of divorce, that's definitely true. Going from two incomes to one, eliminating an income, or taking on the primary residence all have tax implications. A CDFA will walk you through those challenges so that there's no guesswork when it comes to that first tax season on your own.
Additional tasks
Additionally, your CDFA will help with a divorce by providing analysis of the settlement, identifying if any information has not been disclosed, and pointing out areas of financial risk in the agreement. A CDFA can also guide you to make decisions that will help your credit score and not hurt it. By hiring a CDFA, you know that your entire financial situation has been evaluated, and you'll walk away with a clear picture of what your financial future holds.
How is a CDFA paid?
In terms of cost, the fees for CDFA vary widely. Some offer services on an hourly basis, while others offer flat-fee packages. Hourly rates generally range from $150 to $500 per hour depending on the CDFA's level of experience and the region of the country they work in. Flat fees are typically based on the financial complexity of the case and the extent of the work involved.
To find a CDFA near you, visit the Institute for Divorce Financial Analysts (IDFA) website. At the top of the screen, you'll see a link to "Find a CDFA." You can then search either by name or by zip code. Many CDFAs also offer virtual services if there is not one in your area.
Your Certified Divorce Analyst can make financial decisions easier
While CDFA professionals can help with a divorce at any point in the process, choosing to work with a CDFA before deciding how you will proceed makes good financial sense. Not only will it save you both time and money throughout the divorce process, but your CDFA will help you and your soon-to-be Ex work out a divorce settlement that is amicable and fair for both of you. Additionally, she will make the process easier to deal with so that you can focus on the things that matter most to you, whether that's your kids, your family, or your well-being.
Leah Hadley is an experienced mediator, Accredited Financial Counselor, Certified Divorce Financial Analyst, and a Master Analyst in Financial Forensics. After going through her own divorce after ten years of marriage, her goal is to ease the stress of divorce by making the process as painless as possible for couples and individuals alike. When she's not working, Leah loves spending time with her family, taking her kids on road trips, and volunteering with various organizations like the PTA, NAWBO and Girl Scouts. You can find out more about Leah and her services by visiting her website, Great Lakes Divorce Financial Services.