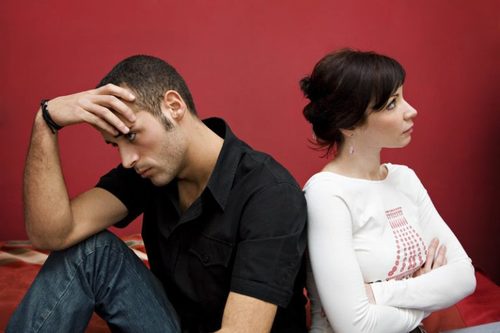 Five Steps for Choosing the Right Divorce Mediator for You
Choosing the right mediator is one of the most important decisions you'll make during the divorce process. The right divorce mediator can save you money, shorten the painful divorce process, and empower you for life after divorce—all crucial factors in your healing process.
But knowing how to find the right mediator for your specific needs can be overwhelming. There are many options to choose from, and finding the right fit can be challenging. For those of you who feel ready to start this process, I've offered five key steps below to find the right divorce mediator for you.
1. Interview, Interview, Interview!
Many divorce mediators offer free or low-cost introductory calls or initial consultations. Take advantage of this! You should speak with as many (and I mean, as many) mediators as you need to feel comfortable enough to make your decision.
When talking with potential mediators, keep in mind that—since mediation is a voluntary process—your partner must also agree on the mediator. Depending on your partner's perspective, it might make sense to start by asking them to help identify and interview mediators. I've found that this can be especially effective in cases where one partner is hesitant about using mediation. Involving your partner in identifying a mediator both demonstrates your desire to work together—easing some of your partner's anxiety about mediation—and reduces the amount of time it takes to start having important discussions.
If you interview and choose your mediator on your own, most mediators will ask to briefly speak with your partner prior to meeting you both in person. This quick chat allows your partner the same opportunity to speak privately with the mediator, thereby addressing any actual or perceived bias that could arise from working with a mediator who speaks with only one partner before starting the process.
Additionally, when you do speak with mediators, you should do more than learn about their credentials—you should also study your ability to communicate with them. Since mediation requires that you be your own advocate, make sure that you're comfortable expressing yourself to the mediator you choose. And remember that you'll also have to share the intimate details of your life—the good, the bad, and the ugly!—with your mediator. Make sure you find a mediator you can trust with those details and whom you'll feel comfortable with during sensitive, personal conversations.
2. The right kind of experience
Not all divorce mediators are attorneys. There are many types of mediators who work with divorcing couples. Therapists and financial advisors, for example, are often willing to serve as divorce mediators. Of course, there are advantages and disadvantages to working with each type of mediator. However—and, as an attorney, I'm probably biased—I encourage you to put attorney-mediators at the top of your list.
The reason is that attorney-mediators—and especially those with backgrounds in family law—know the relevant laws and can advise you on how they might affect your divorce process. Attorney-mediators can draft a binding agreement and prepare and file divorce papers at the end of the process. This will probably save you money, since a non-attorney mediator will usually have to create what's known as a memorandum of understanding documenting your discussions so that an attorney can later draft a binding document.
Therefore, attorney-mediators offer a "one-stop-shop" that non-attorneys can't provide. In my experience, couples get a great deal of comfort from knowing that, when the mediation is over, they won't have to hire another professional to file papers before moving forward.
That said, most attorney-mediators will strongly encourage each of you to hire a review attorney to ensure that the agreement adequately protects your interests. This is an important part of the process, ensuring that your agreement reflects the understanding that you and your partner have reached together with the mediator. But don't worry: most attorney-mediators can refer you to a mediation-friendly attorney who won't derail your hard work. And you don't have to pay the reviewing lawyer a retainer fee, but an hourly fee for the review work.
3. Does the divorce mediator understand family law?
Regardless of whether you select an attorney-mediator, make sure that your mediator knows family law. Although therapists, financial advisors, and other professionals who mediate generally can't give you legal advice, they can still provide important information throughout the process.
Some states, including New York, require specific things to be present in your agreement for the court to accept it. Your mediator needs to know what those are and make sure that your agreement includes them.
4. How does the mediator approach the sessions?
Although every divorce mediator's style is different, there are two general approaches mediators take: facilitative or evaluative. Facilitative mediators focus more on guiding discussions without providing input. Evaluative mediators are more directive, using their own professional experience to generate options, point out potential pitfalls, and offer opinions as to what a court would decide if a particular issue were in a judge's hands.
Although many mediators use a combination of methods—sometimes taking the lead while knowing when to take the back seat—most mediators tend to lean more in one direction. You should reflect on your and your partner's personalities and find a mediator with an approach that will be the most productive for your style of communication.
5. Trust your gut
Throughout this process, you will, if you haven't already, receive lots of advice from well-meaning friends and family (whether you ask for it or not!). In my experience, some of this advice can be helpful for my clients—and some of it, well, not so much.
Thus, my final and most important tip when selecting your divorce mediator is to trust your own instincts to make the decision that is right for you. You, and no one else, are in the best position to decide who is best suited to your situation. And your comfort and confidence in your choice will contribute to a successful mediation that will help you move forward to the next stage of your life.
SAS for Women is entirely dedicated to the unexpected challenges women face while considering a divorce and navigating the divorce experience. SAS offers women six FREE months of email coaching, action plans, checklists and support strategies for you, your family, and your future. "Divorce can be on your terms." – SAS For Women
Bryana Turner is a matrimonial attorney turned family law mediator. She believes divorce is hard but it doesn't have to be war. After becoming dissatisfied and disheartened by the scars divorce litigation can leave on both the individual and the family, she founded Turner Divorce Mediation, P.C.—a practice dedicated to providing more amicable means to resolving family conflict.