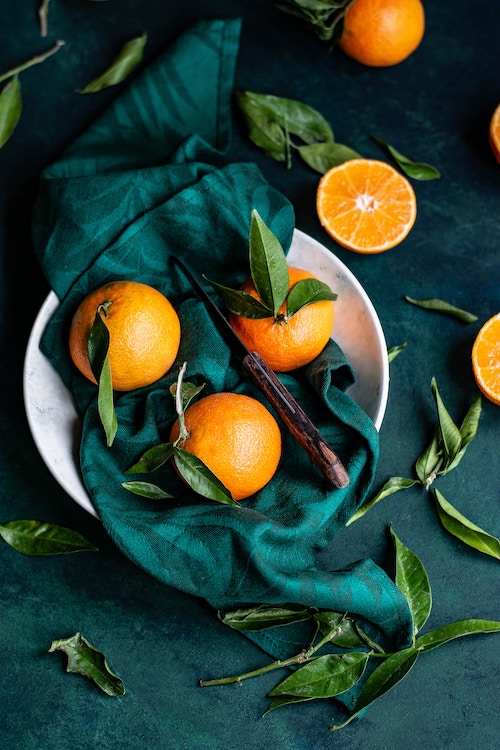 Divorced Women Share 14 Secrets to Surviving the Holidays
The holidays can feel anything but "holy" or "holly-filled" this time of year if you are reverberating from divorce. If you are thinking about divorce, for example, you could be feeling schizophrenic right now, or like a fraud, trying to honor the hallowed rituals at the same time you are feeling fragmented and splintered about your future. If you are dealing with divorce, you are coping with some of the cruel realities of what change genuinely means now for your life (and your children's). And if you are recovering from divorce, well, let's face it. It's a whole new game and you are probably looking at some time alone. All alone.
To help lessen the impact of the season and its expectations, we've turned to thoughtful, divorced women who are survivors. We've asked them, what suggestions and ideas might they share with you for coping with the holidays? What we've learned is that these other women who have come before you — those who have experienced the pain and isolation of living outside the conventional norms — want you to not suffer as deeply. What follows are 14 secrets divorced women want you to know about surviving and indeed, repurposing the holidays.
The reality is, we could all use a little help.
1. Don't deny reality
"The holidays are a construct! They are celebrated by what seems to be EVERYONE. But don't beat yourself up if you're not feeling it because of your divorce or something else. Don't participate if you're not into them this year. Give yourself a pass to hang out and do anything you want if you're alone. Ignore the holidays if you wish. Or go all out if you want. Don't stop with the tree, hang a holiday light from every inch of your house. Inside and out! The point is, you have a choice and don't go along with something that's not comfortable. The holidays will come again. And you may want to lead the Macy's Day Parade next year."
June B., Minneapolis, Minnesota
2. Give yourself permission to do it your way—or not at all
"If this is your first (or second or whatever number) solo holiday, my best advice is to be gentle with yourself. Be grateful for what remains and then seek out others. Accept invitations that you historically would have turned down for whatever reason. Try to cultivate a new tradition for yourself and your children that is uniquely your own. Reach out, it gets better…I'm told."
Susan, Boston, Massachusetts
"If you are in the throes of divorce, instead of trying to figure out how to do the holiday cards like you always have—with you, your spouse, and your children—give yourself permission to skip the holiday cards altogether this year. Or if that's just not possible (you are too committed to the tradition), create a card that focuses on your children. That's right—nix you and Mr. X from the photo!"

Molly K., Geneva, New York
3. Make a plan well in advance
"If you don't have children or they're not with you this upcoming holiday, make a plan right now on how you will spend that day. Brainstorm ideas. Maybe you are going to connect with long lost friends and have a meal, or go away on a trip or a retreat, or spend the day hiking, or go to a movie marathon. That's what I did ten years ago, on December 25. That was my first Christmas alone, I mean utterly alone. And somehow sitting in a warm, dark movie theater with strangers — the theater was packed! — and getting caught up in a 4-hour epic drama transported me. It transported me out of my own drama, giving me a sense of warmth and community on a day that could have gone done as one of the worst in my life."
Liza Caldwell, SAS for Women Cofounder
4. Love yourself this holiday season
"I bought myself a new bed with a good quality mattress and some new bed linens that cater only to my taste. The linens are a very feminine design and are superb to the touch. This new bed gives me good quality sleep and a better mood in the morning as a result. Instead of being upset that I sleep alone, I feel like a queen in a queen-sized bed on my own. This has worked so well that I've asked myself what else can I do to love myself. So I've changed my diet a little. First, I realized that I get more pleasure cooking for myself than I do eating out. I try to really listen to what I would like to eat and not compromise. I buy ingredients that I didn't used to buy. They are ones that give me pleasure, like very fresh fish or a mango for breakfast."
Eva, Moscow, Russia
"At 2:30 am, I admitted it was insomnia and I opened up a free app on my phone called Insight Timer for a guided yoga nidra session. The app offers lots of approaches to stress, insomnia, and more. I don't know if I was conscious for the whole thing or not but I had an awesome sleep in the time I had left. I plan to listen to it again while awake in the daytime to learn about relaxing while awake and to think about regular breaks from constant focus on how much I have to do in too little time. I would like to reduce the mental energy I spend on problems and share my time with increased experience of what's good and right."
Susan W., Bethesda, Maryland
---
Looking for more suggestions from smart, divorced women? Check out this post on how to cope with divorce like a modern woman.
---
5. Let your boundaries be known
"By you and others. If you expect to see family, your Ex, or friends (the ones you are still in contact with), share your preferences. Let them know if there are gatherings you will not be attending this year or topics you'd rather not get involved with. If you worry you'll see your Ex at a gathering, find out for sure and ask for understanding if you are going to beg out of attending this year. This helps manage your friends' and family's expectations and may also help ensure their good time lest they be worried about you."
Alice, San Diego, California
6. Practice your script
"The holidays are a time when you are bumping into well meaning and not so well meaning acquaintances, friends, and family. Practice your lines so you are not taken unawares when people ask you about your divorce—the elephant in the room. I used to get caught off guard and didn't know when to shut up, always regretting that I said too much when people asked me how was I doing. Now I know it doesn't help anyone to talk about my feelings indiscriminately. In fact, few people are deserving of knowing what I'm really feeling, especially this time of year. So I keep it neutral. Why ruin their rum punch?
'Thank you for asking about me. I am doing okay and doing what I must to take care of myself and work on my healing. How's your puppy?'"

Bernadette, Athens, Georgia
7. Be careful with the rum punch
"Holiday parties and alcohol could be the perfect opportunity to forget your misery. But not really. As tempting as it is to numb your feeling with the spiked eggnog or oddly available drug, remember your emotions are just under your skin and you are still healing, if not hurting. It won't take much for your emotions to be triggered and for your wounds or anger or hollowness to come bubbling out. Spare yourself and others any unpleasant outbursts or regrettable performances, and save the over indulging for a getaway with your best friends. Ask a friend to accompany you to a party and to take you home if you start acting a little vulnerable. Protect yourself."
Janet, Boca Raton, Florida
8. Volunteer
"If you don't have children or you don't have your children for the holiday, maybe you're feeling lonely? A good way to get out there and enjoy the holidays is to volunteer. Do it early because places book up! You may also meet some really great people."
Alina, New York City, New York
"Perhaps volunteer time at a food shelter or church to pass out holiday meals or anything else they need your services for. I have found it to be very humbling and rewarding, and it helps to put the holidays in true perspective. One time I did this with a girlfriend, and after the event, we came home for a glass of wine—okay, bottles, wink, wink. We had goodies prepared for ourselves and had a lovely time reflecting on how blessed we really are."

Lori, California
9. Focus on your children
"If you have children, you can't simply write off the holidays. That would be tough on them. But be mindful that you may not have the capacity or resources to do everything you've done in the past. Nor should you try to compensate for the divorce by spoiling them with presents. Instead, give your children genuine time with you! Pick the most important rituals you want to focus on—cookie making or holiday decorating or caroling or visiting family and friends. Don't try to do everything. By striving to stay present with your children, you may find you'll experience the magic through their eyes, and you will savor some of the joy that is there for you too."
Pam, Galveston, Texas
10. Get rid of old traditions
"I always hated how we had to get dressed up in fancy party dress every year to attend my in-laws New Year's dinner. My children were too young to really participate and behave well. And there was always so much pressure and so many eyes on me it seemed, as their mother, to make sure the kids kept it together. Well, guess what? That's on my Ex now. This year, for Thanksgiving, I am inviting my family, friends, and children to join me in wearing their ugliest Thanksgiving Sweaters, and we're going to watch football. I am going to show my kids there are many ways of being together. The important thing is being together."
Kendall, Cleveland, Ohio
11. Create new rituals
"I make an event of watching films that I always liked for the holidays and any day for that matter. These films are ones I couldn't indulge in before as my husband didn't like them. In my case, these are French comedies or Woody Allen films. And these are just for me!"
Eva, Moscow, Russia
"The holidays can become redundant, boring, and stiff. I think they are supposed to serve as a comfort, a ritual for celebrating, but I know the holidays can draw attention to what is missing or who is missing. To me that's one of the biggest reasons for trying to do things differently. To be really conscious of what we love most about the holidays. I try to involve those aspects into plans. For me, as a single person, it's all about who I will be with. I call those people up a month before a certain holiday, and I say, 'What are we going to do to remind ourselves we are alive?" I'd rather eat Stouffer's frozen lasagna from a microwave then spend a holiday faking it anymore."
Maria, Portland, Oregon
"… For me, as a single person, it's all about who I will be with. I call those people up a month before a certain holiday, and I say, 'What are we going to do to remind ourselves we are alive?" I'd rather eat Stouffer's frozen lasagna from a microwave then spend a holiday faking it anymore."

Maria, Portland, Oregon
"Organize a 'SisStar-Giving' amongst other ladies who may be recently divorced or may not have children, friends, or family locally. To remove the stress of over-planning and being overwhelmed with meal preparation, you can provide one main dish (you can't go wrong with wings) and ask each guest to bring the dish that people always ask them to make. To guide the menu, you can suggest some categories like appetizers or desserts. There's bound to be a 'mixologist' in the crew. That one may opt to bring wine or other beverages. You could theme it as Jeans & Tee regarding dress code to make it as casual as possible, and look up party games to play. Crank up a mobile device with some good tunes, and you have a night to remember. Keep it simple by not going over the top, but one must have a 'Thankful Circle' in which everyone shares at least one thing SHE IS absolutely thankful for."
Queen V, South Carolina
12. Be present and open
"I always hear advice for divorced women with kids. Sometimes it's a little lonely and scary for someone who is in their mid/late 30s with no children. We may have expected to have children by this point in our lives and we don't. To women like me, I say, 'Give yourself permission to smile and enjoy the people who love you in your life. You are worth it.'"
Alina, New York City, New York
"I was getting concerned about my birthday on Dec 30th. This will be my first birthday after being separated. I was wavering between 'doing something unusual' or 'sulking and doing nothing.' By accident or by will of the Universe, ladies from work suggested we all go to the ballet on Dec 30th and have a dinner afterwards. I feel so happy and am so much looking forward to my birthday now."
Eva, Moscow, Russia
13. Have a Plan B and a Plan C
"One of my biggest coping mechanisms, now that I am my own team, is to always have a plan, but if that plan doesn't work, to be able to resort to a Plan B or a Plan C. Life is always shifting. I know I can dream about my ideal scenario and do everything to make it happen, but if something goes wrong, it's a great comfort to have a Plan B and C so I am not left out in the cold.
For example, a friend of mine who can be a little whifty said I could bring my kids over to her house on Christmas afternoon, that her brother was coming over to give the kids a pony ride. I thought this sounded amazing and so different from what my kids have done in the past, but I worry. I'm not in control of the event so it might fizzle out and not happen. I'm not going to mention it to my kids until the day of and make it a surprise if it comes about, and if not, I've already looked online and found that there will be caroling in the town square at 5pm. We'll go there. And if not, then we'll go ice skating (Plan C) at the civic center which I've already confirmed is open on Christmas Day."
Mary Beth, Addison, Wisconsin
"Plan ahead for the time when your children will not be with you. Having a fun plan for myself, such as time with friends, helped me feel loved during the holidays in a new way and helped with the intense feelings of missing my children."
Laura, Middlebury, Vermont
14. As with everything, we promise it will get easier
"Getting divorced has been MAJOR! It's meant losing friends who I thought were my besties. Losing possessions. Losing a way of being—not just losing my Ex. There are so many new and good things that have happened as a result of this 'loss vacuum,' but I've also learned something about me. I've been adapting. I've been learning and adapting and that makes this major change easier bit by bit."
Jenny, Kansas City, Missouri
"The first time you do something new, like experience a holiday as a single person, it can summon up all the grief you've ever felt about the changes you've lived through. It's okay to feel sorry for yourself. Be kind to yourself, too, though and remember, it will get easier. Your past is there, yes, but so is your future, a future for you to shape. Consciously. And that includes holidays you can and will experience the way you choose. You are not on autopilot anymore. And there's something about that that is THRILLING!"
Mel, Garden City, New York
Thank you to all the divorced women in our community who cared enough about other women to share their ideas and secrets for surviving and repurposing the holidays.
If you needed this, know that every single one of the women above have experienced the gamut of feelings you're going through, even if the geographic location or specifics of each of their stories are uniquely her own. And know as well that these women offering counsel are still here, they are still surviving and, yes, sometimes, more than they ever thought possible, they are thriving. We hope you find comfort in this, too. For this holiday season, and all days in your new chapter, find your old and new people who understand you. But above all, follow your own path as you continue onward in your divorce recovery. And as always, always, be kind to yourself. With all you've been through, you deserve it.
Since 2012, SAS for Women is entirely dedicated to the unexpected challenges women face while considering a divorce and navigating the divorce experience and its afterward. SAS offers women six FREE months of email coaching, action plans, checklists and support strategies for you, your family, and your future. Join our tribe and stay connected.
"Divorce can be on your terms." ~ SAS for Women.