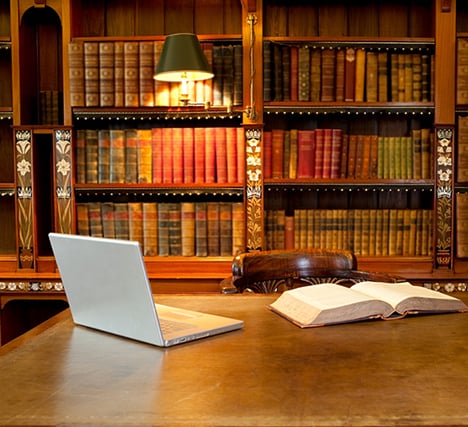 How to Hire A Divorce Lawyer (The Right One for You)
Whether you're contemplating getting a divorce or ready to act, your first step is NOT to make any immediate decisions but to get educated on what the divorce process looks like and how to hire a divorce lawyer.
You have choices, and you need to understand what they are. Divorce laws can change quite a bit once you cross state lines, so the best place to start your research is a search engine like Google. Type in keywords like "divorce laws in [your state]" to learn how getting a divorce will affect your life. Spend time learning about different divorce models. Decide whether you'll work with a mediator or an attorney, for instance. Ask yourself which model is right for you, your spouse, and your circumstances.
After you've done a little fieldwork, it's time to meet with the experts.
Divorce isn't as simple as understanding your rights. Divorce is a line drawn in the sand, and once you pass it, many aspects of your life that go beyond your marriage will change. So yes, learn all about your rights. Find out what you are entitled to. But then drill down further.
Let's face it—when it comes to divorce, especially when children are involved, many women are most concerned about two things: money and custody. What custody decisions will I have to make? How will I support myself? How will I pay the bills, put food on the table, and be a good mom all at the same time? All on my own, no less? That's where a financial advisor comes in. Or even better, a certified divorce financial analyst who will explain exactly what will happen to your money, assets, and—you guessed it—debt.
Again, divorce is not simply a legal or financial issue but a life-changing event that throws even your sense of identity off balance. It's crucial to seek guidance from someone who can break everything down for you without losing focus of the big picture. Someone who will listen when you tell them where you want to be, and then point you in the right direction. But who do you turn to for this kind of guidance? Who is going to give you vetted and appropriate referrals based on your actual situation?
Hiring a divorce coach
Of course, we believe the best professional suited for this role is a divorce coach because they can teach you about divorce (like how to hire a divorce lawyer) but above all, how to get through divorce the healthiest way. A divorce coach can help you overcome the emotional challenges as well as the practical ones, and by doing so, they help you save money and time. Mistakes happen, but with a divorce coach, the chance of those mistakes occurring is significantly reduced.
Divorce coach or not, it is critical to have a guide—someone who knows there is an end in sight because they've been in your shoes. They've experienced the self-doubt and second-guessing, the isolation and fear. It's even more critical this person understand the journey of a woman, as they'll be the one who helps you navigate and set yourself up for your best life.
If reaching out to a divorce coach is a step you're not quite ready for, reading these articles about contemplating divorce may help you answer the questions you have and learn what else you should consider before you even start figuring out how to hire a divorce lawyer.
Shopping around for a divorce lawyer
Now if you're still with me, then you might be ready to take the leap. You may even be shopping around for an attorney (as you well should). But what should you be looking for? What questions should you ask? Below are a few tips.
Get vetted referrals and consider them carefully
Find out if the lawyer specializes in family law
Find out if they are a skilled negotiator
Ask if they know the other lawyer(s) involved and how established the relationship is (this will help with negotiations)
Ask yourself if there's chemistry between you and any potential hire (this means understanding your issues and values—making sure you feel heard
Ensure your lawyer can explain your "best and worst case scenarios"
Find out if they settle often
Ensure you understand all costs (the retainer, hourly rate, and payment structure)
Consider asking a friend or family member along to take notes and give you feedback after any meetings
Hiring the right divorce attorney or mediator is no easy task. But remember: you owe it to yourself to find the right representation. Don't be afraid to ask a lot of questions—just make sure they're the right ones. And interview more than one professional (remember, it's your right to shop around).
Be sure to read our article on what questions to ask a divorce attorney for more on how to hire a divorce lawyer, how to prepare for that meeting and how to pay your divorce..
And, of course, once you have hired a lawyer make sure you don't make the mistake so many do of "misusing" her.
What else MUST you know about how to hire a divorce lawyer?
No one is ever really happy with her divorce lawyer because both parties always have to compromise
Try to settle out of court by putting your emotions aside and asking yourself if what's upsetting you will still be important in ten years?
A good settlement is one in which neither client walks away entirely happy. Begin the process of managing your expectations, realizing what's truly nonnegotiable, and understanding what all these decisions mean for setting up your next, better chapter of your life.
Whether you're navigating the experience and aftermath of divorce, or recreating the life you want, one thing that makes a big difference for women is choosing not to do it alone. Since 2012, smart women around the world have chosen SAS for Women to help them through this emotional and often times complicated experience. Learn how we can help you in a free, confidential consultation.