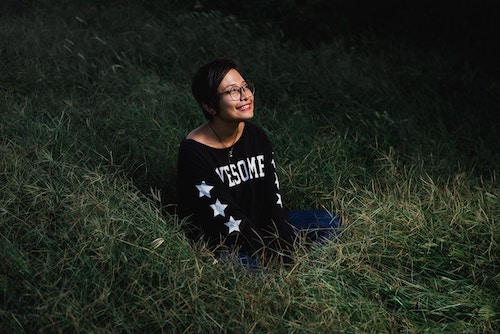 How to Reinvent Your Look After Divorce
It might be a cliché to reinvent your look after divorce, but that's never stopped anyone before. Let's face it—getting a divorce is a stressful time for most, but there are a few ways that you can get through it and boost your confidence. Sure, everyone has different circumstances. There are plenty of ways you can handle the emotions that come with and the stresses of a divorce, but no matter what, your goal should be to handle it all with dignity.
Having confidence in yourself is important to get through a divorce with a positive attitude and some fighting spirit.
Reassess your look
It's common for women in a long-term relationship to "let things slide" when it comes to their wardrobe and overall look. We tend to fall back on comfortable clothing and casual wear. After all, being in a long-term relationship is supposed to be comfortable, and we don't need to find a new partner because we already have one!
Following the break-up, during your divorce recovery, it is all too easy to get sucked into a negative mindset. We feel bruised and numb. The emotional upheaval is real. You probably won't care what you look like for a while, but once you are over the worst of it, it's time to reassess and decide where changes can be made in your wardrobe.
Take a long, hard look at your closet. Throw out all your dated clothing and unflattering sweatpants. It's time to start looking like a hot, single again. (Or, at the very least, trying to!) There's nothing stopping you—reinvent your look after divorce.
Being confident in your style
The key to being confident about how you look is to believe you are confident. One way to do that is to play the part. You will easily feel more confident if you leave the house each day having made an effort, so don a new bright lipstick, put on clothes that make you feel good, make an effort to do your hair—whatever it takes to feel strong and confident in yourself.
Many people feel more confident if they are dressed up, versus feeling sorry for themselves in pajamas and a baggy t-shirt. While being in your comfy clothes to lounge around the house is okay, don't let it become a habit. Keep comfy clothes for bedtime. Make sure to get dressed and look smart for the business of the day.
If you don't have anything in your wardrobe that makes you feel and look good, go out and buy yourself something that will. Right now, you are in control of your decisions, and you should do things for you. If buying a new handbag will make you feel more confident in yourself, then go ahead.
But rather than impulsive purchases, take the time to think about what you want, and purchase something that is going to be treasured by you. Online sites such as SSENSE have lots of luxury fashion items, such as Saint Laurent handbags, which could make a great investment piece.
If there are things you've always wanted to have but felt selfish in doing so, now is the time to be selfish. Do things for yourself, and treasure the independence and freedom you have right now. Like we said before, you're in control. You can absolutely reinvent your look after divorce.
Now, that's not to say you should go out and spend money recklessly, but you could make a day out of treating yourself and invite a close friend who always knows how to make you feel good. Spending time with the people who support you is also a great confidence booster, and any good friend will know how to be there for you, just as you would be there for them.
If shopping isn't your thing, consider other steps to take solo and with friends—as long as you are enjoying yourself and spending quality time with the people you love—including yourself.
Curate a capsule wardrobe that flatters your shape
Whether you are ready to embark on a fitness program, taking up yoga to fight post-divorce depression, or not, it's time to curate a capsule wardrobe that embodies the new you. Mix and match your looks for work, nights out with girlfriends, and eventually, dates. Pull together a series of different looks using timeless classics and up-to-the-minute fashion items.
---
Looking to move beyond your wardrobe? If you are newly divorced and wondering how to rebuild your life in 360 degrees, you want to know about Paloma's Group our Life After Divorce Support Group.
---
It's OK to buy some cheap fashion pieces, but if you want a more stylish look, invest in a few good quality classics like a blazer, designer white tee, and a good quality pair of jeans. Don't forget about footwear and accessories too. These help you pull together a more cohesive look.
Finally, what is important to remember is that you will grow and learn from this experience. Things are going to be tough, and your life will seem incredibly difficult to deal with at times. But this post isn't just about how to reinvent your look after divorce—it's about taking one step closer toward changing your entire outlook. If you focus on yourself and the love and support of your close friends and family, eventually the pain will be something in the past.
Cultivating confidence in yourself to build a brighter new future will help you move forward, so keep going. You WILL eventually get to a place where you and more positive things reign.
Rosana Beechum is a young lady focusing on rediscovering her sexuality as a divorced mother of two. Whilst doing this, she is looking to share advice with fellow women in a similar situation emphasizing the importance of looking after yourself in terms of mind and body. 
Since 2012, smart women around the world have chosen SAS for Women to partner them through the emotional, financial, and oft times complicated experience of divorce and divorce recovery. Experience SAS firsthand. Schedule your FREE, 15-minute consultation to hear perspective, next steps and the best resources that will honor your life and who you are meant to be.