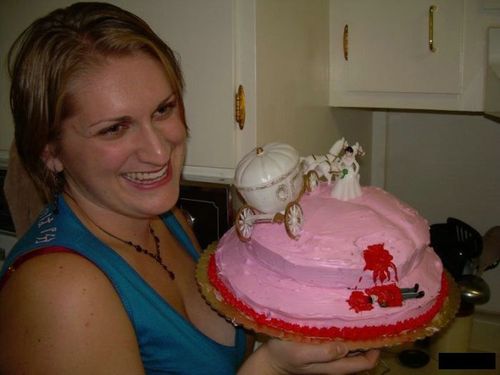 How to Survive a Nasty Divorce & Take Care of You, Too!
Every divorce is heartbreaking because it abruptly ends the dream of living happily ever after together. But a nasty divorce is doubly painful because of the ongoing onslaught of your Ex's aggressive behavior.
Aggressive behavior during (and after) a bad divorce can take many forms.
Purposeful cruelty
People who resort to purposeful cruelty do things that range from petty to dangerous. At the petty end of the scale, your Ex might spread rumors about you or flaunt his* new relationship.
However, some Exes seem to lose their common sense and do hurtful things simply out of spite. They can get so wrapped up in hurting you that they'll destroy property, kill beloved pets, or even deliberately attempt to cause you (or your children) physical and/or emotional harm.
If your Ex is behaving in dangerously cruel ways, be sure to get the help you need to protect yourself and your children. Do you need to file a restraining order? Talk to your divorce attorney to hear more.
Making false accusations
Other tactics Exes use in a nasty divorce include calling the police to falsely report you as being abusive, filing restraining orders against you for actions you've never taken, and accusing you of stealing marital property.
On the other hand, his accusations can be less legal in nature. He may denounce you for wanting to make his life miserable, for only being concerned about money, or some other perception he has that is not based in fact.
Unpredictable rage
Divorce and anger often go together. However, when you're dealing with a nasty divorce, it's a bit different. Your Ex will regularly explode for no apparent reason and be unable to speak to you in a civil tone unless he is compelled to.
His rage can strike fear in you and/or your children. And in the worst instances, his behavior can be emotionally abusive. If this is the case for you, get the protection and support you need to heal.
Each of these behaviors is an attempt to control you. A nasty divorce is all about control.
Your Ex may even use the divorce process to attempt to dominate you. He may refuse to communicate with you to drag out your divorce. He may petition for primary custody when all he really wants is joint custody or simply visitation, and he may refuse to pay support until required to do so by the court or until you do something he wants.
The list of cruel tactics someone who is out for revenge in divorce will take is virtually endless. Feeling hurt by any kind of cruelty is normal.
However, what makes a nasty divorce especially painful is that the person you thought would always have your back has turned on you. He is using everything he knows about you as a weapon in his hate-filled arsenal. He knows your vulnerabilities and is ruthlessly exploiting every single one of them.
It's hard to wrap your head around the fact that the person you married is behaving this way. And addressing this thought is exactly where learning how to survive a nasty divorce begins.
The fact is the person you married is not the person you are divorcing. The person you married does not exist anywhere except in your memories.
The person you are divorcing is someone else—someone who is filled with thoughts of revenge and making you pay for the end of his marriage even if he is the one who wanted the divorce.
Once you begin acknowledging that the person you're divorcing is a virtual stranger, you'll find it easier to distance yourself from the nastiness of your divorce by doing the following:
1. Accept that your Ex's behavior will be unacceptable at times
He will push your buttons because it's how he can control you. He will be cruel and vengeful. And the longer you remain a victim of your emotions, the longer you will be vulnerable to his attacks.
This doesn't mean that you don't feel hurt by your Ex's actions. It simply means that you begin expecting that he will behave in abhorrent ways. That way when he does something terrible you aren't completely derailed for a lengthy period of time.
2. Don't let his behavior change you
It can be incredibly tempting to treat your Ex the same way he is treating you. But don't. If you do, then you'll only escalate the situation, and your Ex will have achieved his goal of hurting and controlling you.
Instead, keep your cool. Remember to continue to behave in ways that you'll be proud of years from now.
3. Get a support team
Surround yourself with people who are on your side, can help you navigate the unfamiliar landscape of divorce, AND can help you keep your cool. Choose to confide in and count on friends, family, a legal professional, a therapist, and/or a divorce coach who can help you achieve your goals.
4. Keep your focus on your kids (if you have them)
Concentrating on helping your kids get through this major transition in their lives is another great way for you to navigate your nasty divorce.
You'll want to keep in mind that no matter how heinous your Ex's behavior is, your children still love both of you. And it's up to you to respect your children's love.
You'll also want to avoid putting your children in the middle of the mess which means they aren't your spy or messenger.
5. Keep communicating with your Ex
The only way to get through your divorce is to do what needs doing which includes interacting with your Ex.
Although it may be tempting, stonewalling or ignoring your Ex will work against you. Refusing to communicate about any of the details required to move things forward will only inflame him more.
6. Shore up your Achilles' heel
Your Ex knows your weaknesses and is looking to exploit them. If you're concerned about finances, he can control you with financial threats. If you're concerned about spending time with your children, he can control you with threats of taking the children away from you.
Whatever your Achilles' heel is, ask your support team for help to put together a plan to make you less vulnerable.
Even after you've accepted that the person you're divorcing is not the one you married, each of these ideas can still be challenging to act on. You'll do better some days than others. This is your normal and human process as you continue to heal in your divorce recovery.
So, make it a point to practice self-compassion. Don't expect yourself to do everything perfectly—just do enough.
Dealing with your Ex's aggressive behavior will be difficult no matter what you do. However, by disengaging from your Ex and taking care of yourself you will survive your nasty divorce.
SAS for Women is entirely dedicated to the unexpected challenges women face while considering a divorce and navigating the divorce experience. SAS offers women six FREE months of email coaching, action plans, checklists and support strategies for you, your family, and your future. "Divorce can be on your terms." – SAS For Women
*Disclaimer: We fully understand and respect same-sex marriages. For the sake of simplicity in this article, however, we have indicated your Ex as a male.